Strong pictures from natural photography prize show difficulties and trust
A desolate Cold fox, a murmuration of birds confronting a blizzard in the Himalayas, and a man and a kid in an overwhelmed lounge room are among the pictures perceived in the current year's Sovereign Albert II of Monaco Establishment's Ecological Photography Grant.
The award, in its third version, desires to convey a preservation message and show the significance of safeguarding nature. "Photography is an integral asset for giving a voice to compromised natural life and biodiversity," said jury president Sergio Pitamitz in an official statement.
The jury, comprised of seven expert photographic artists, picked the triumphant photographs for every class from a sum of 10,000 pictures, put together by 2,300 photographic artists from across the world.
The honor's fantastic award went to a picture of an upset elephant attempting to safeguard itself subsequent to being struck by a cargo train in the Lopé Public Park in Gabon, on the west shoreline of focal Africa. The creature's hip was broken hopeless and after it kicked the bucket, the recreation area chief disseminated the meat among the neighborhood local area.
The photo fills in as a sad sign of the results of human-creature struggle, which is expanding because of natural surroundings misfortune from human exercises, like horticulture and improvement. Picture taker Jasper Doest from the Netherlands trusts the picture "has the ability to motivate change."
"Doest had the option to respond in a brief moment to this unexpected occasion, reporting his story and giving a voice to the backwoods elephants of Africa," he added.
Different pictures show the positive components of people's relationship with nature. In the "Change Producers: Explanations behind Trust" class, one picture shows elephants being lifted by a crane into a truck and shipped from Liwonde Public Park to Kasungu Public Park, in Malawi, southeastern Africa. While the cycle looks impossible to miss, it's essential for a protection drive intended to keep up with sound living spaces in the parks and lay out steady and versatile elephant populaces.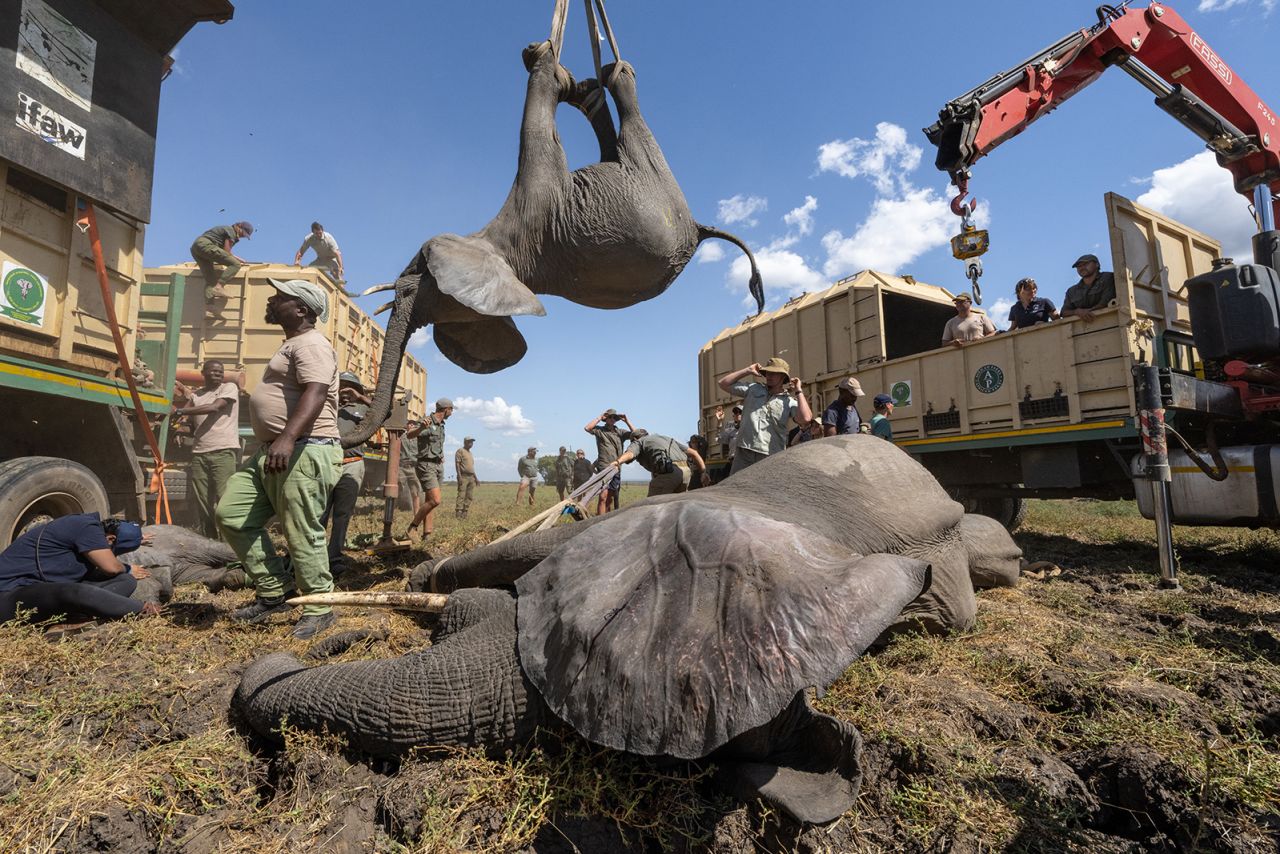 Another shows a phony rhino poaching scene at the Untamed life Legal sciences Foundation in South Africa, as officers are being educated to gather imperative scientific proof expected to convict poachers in court.
The triumphant pictures are presently being shown in Monaco on the Promenade du Lavotto, prior to visiting globally.