NY plastic surgeon offers 'Barbie of your dreams' experience with $120K full-body makeover
Dr. Scott Blyer has three patients signed up for Barbie or Ken plastic surgery package
"Life in plastic, it's fantastic," right?
Ahead of the highly-anticipated premiere
of the "Barbie" movie

, one of America's best-known plastic surgeons reminds fans he can turn them into a real-life doll.
"It's pretty much the whole Barbie experience, head to toe. You get your nails. You get your hair. You get picked up [for] the surgery in a pink Corvette," Long Island plastic surgeon Dr. Scott Blyer, also known as Dr. "B Fixin," said on "Varney & Co.
" Friday.
"And whatever you may need, a body surgery or face surgery, we will get you as close as we can to your Barbie of your dreams," the surgeon continued.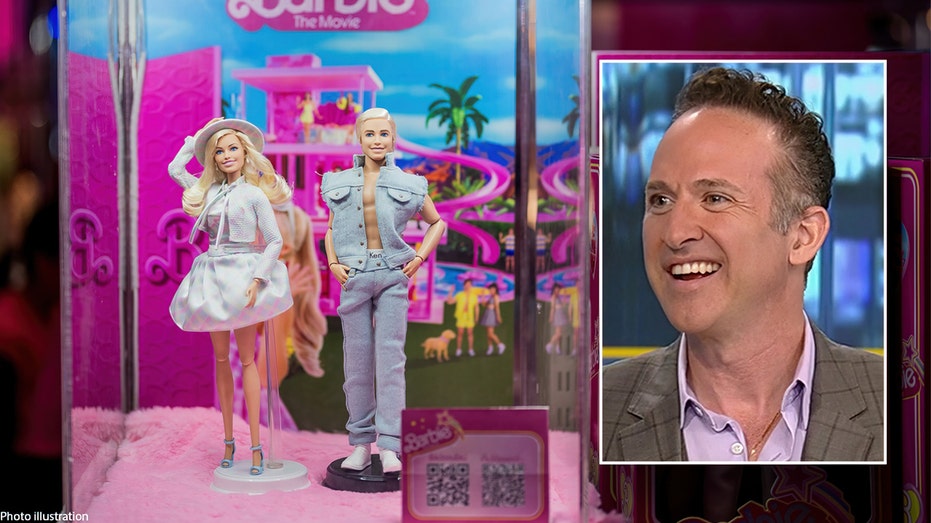 New York plastic surgeon Dr. Scott Blyer is offering a Barbie and Ken plastic surgery package, which includes three body surgeries and two minor facial surgeries.
(Fox News)
'BARBIE' MOVIE REPORTEDLY CAUSES INTERNATIONAL SHORTAGE OF PINK PAINT
In tandem with the world movie premiere of "Barbie" starring Margot Robbie and Ryan Gosling, Blyer's practice is offering patients a Barbie or Ken package, for $120,000 or $110,000, respectively.
With interested patients from "all around the world" trying to book appointments, Dr. Blyer clarified that only three individuals have paid and scheduled their Barbie package surgeries, with one being a Ken.