MSNBC host dismisses Republican probes into 'so-called Biden Crime Family:' Riddled with 'conspiracies'
MSNBC host said Biden pushed for Ukrainian prosecutor's firing because he was 'categorically corrupt'
MSNBC host Ali Velshi brushed off the Republican investigations into the Biden family as an unjustified "wild goose chase" on Saturday, insisting that the GOP committee hearings and probes into Hunter Biden are "riddled with stunts and conspiracies."
The MSNBC anchor tore into Republican lawmakers probing the Biden family for influence peddling on his show "Velshi" over the weekend, telling his viewers that the allegations against President Biden and his son Hunter "have already been investigated over and over and over again," and resulted in no "evidence of improper influence or wrongdoing by the president."
Velshi then pointed to Wednesday's hearing by IRS whistleblowers Gary Shapley and Joseph Ziegler, who came forward to allege political interference in the prosecutorial decisions throughout the years-long federal probe into Hunter Biden. At one point during the hearing, Georgia Rep. Marjorie Taylor Green displayed censored nude photos of the president's son obtained from Hunter Biden's laptop.
BIDEN'S CLAIM TO HAVE NO KNOWLEDGE OF HUNTER'S BUSINESS DEALINGS IS BECOMING HARDER TO MAINTAIN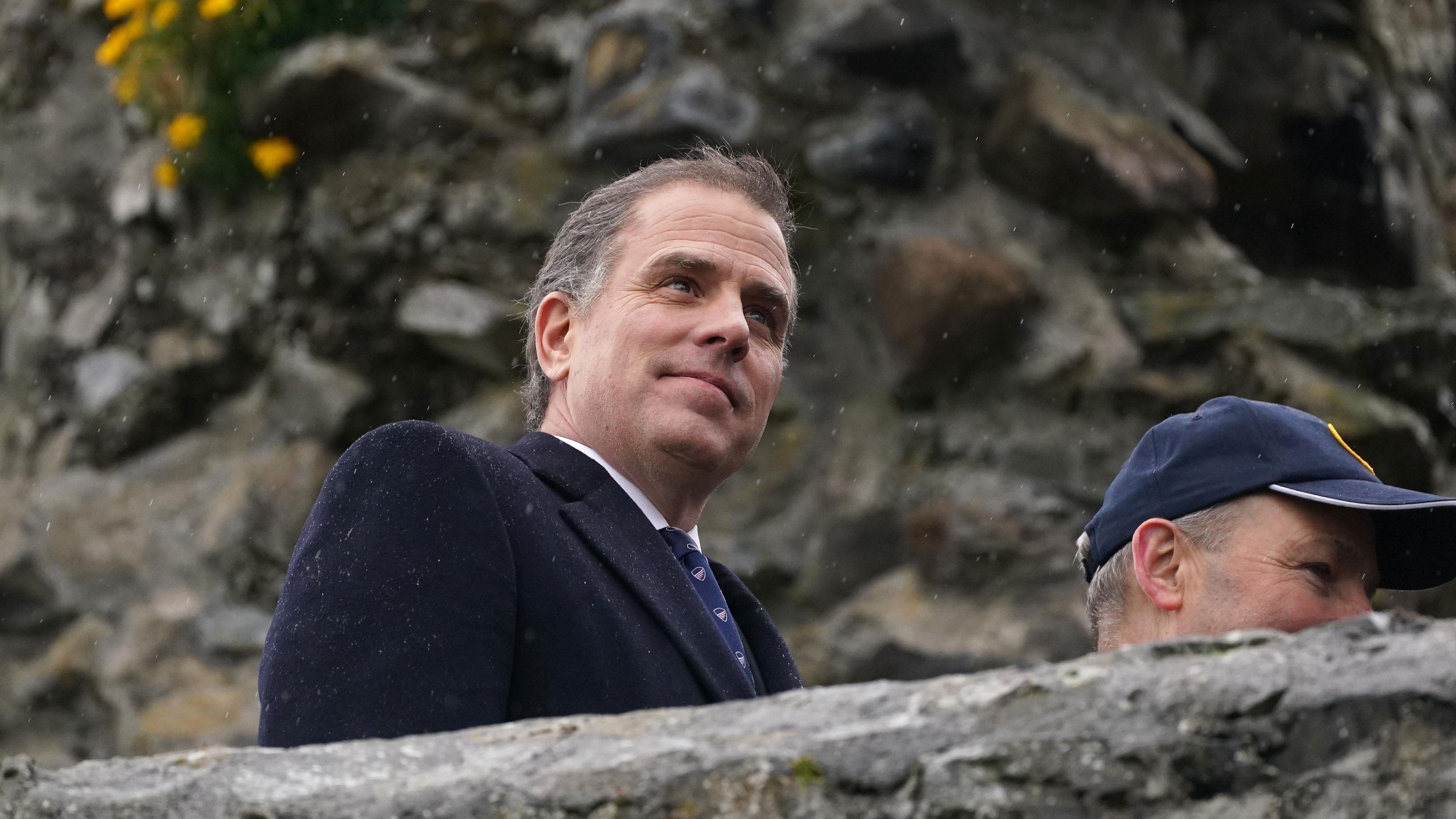 "If you thought a hearing with two IRS whistleblowers was going to be tame, you'd be wrong. That hearing quickly devolved when Congresswoman Margerie Taylor Greene displayed explicit photographs of Hunter Biden to the committee," Velshi said on his show. "This is the reality of the Republican investigation into the so-called 'Biden Crime Family," he added in air-quotes. "It's seemingly riddled with stunts and conspiracies."
Velshi also attempted to shut down Republican allegations that then-Vice President Joe Biden pressured Ukraine to fire its top prosecutor investigating Bursima because Hunter Biden was a member of the company's board. Velshi claimed that Biden pushed for the Ukrainian prosecutor's firing because he was considered "categorically corrupt," and that his firing, at the time, was the policy position of the U.S. and international community – a defense often invoked by Biden allies.
GOP SLAMS 'BIDEN CRIME FAMILY' AFTER REPORT SAYS HUNTER RECEIVED 'EXTRAVAGANT GIFTS' FROM BURSIMA EXEC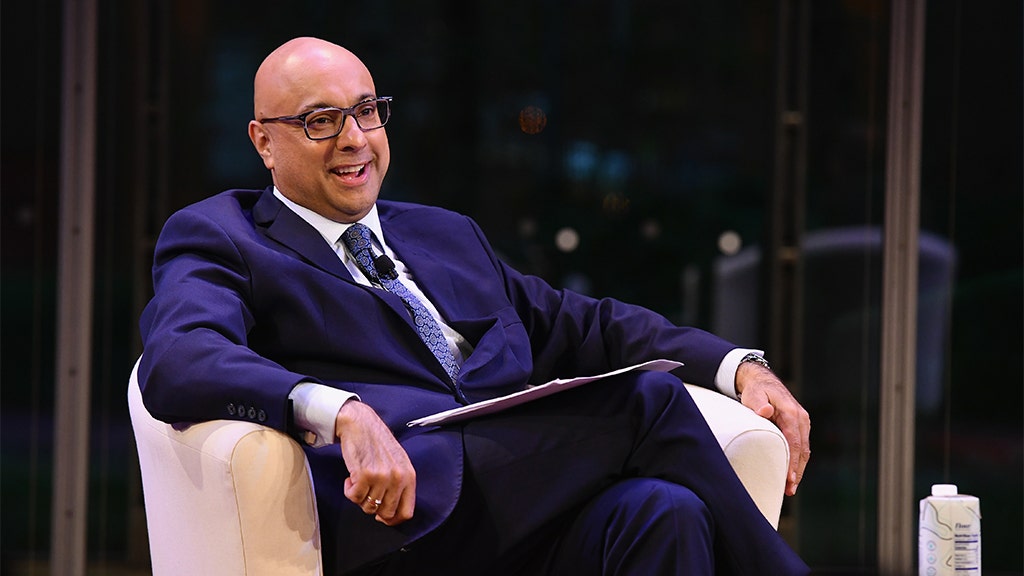 "The reason, conservatives claimed, was to protect Burisma from investigation because Hunter Biden was a member of Burisma's board. Now that little part is true. Hunter Biden was on the board of Burisma and Joe Biden did push Ukraine remove its top prosecutor," Velshi said. "But that was because the prosecutor was seen as categorically corrupt by the international community," the MSNBC host claimed.
Velshi's comment comes after Sen. Chuck Grassley, R-Iowa released an unclassified FBI document Thursday containing allegations that Joe Biden and Hunter Biden allegedly "coerced" Burisma CEO Mykola Zlochevsky to pay them millions of dollars in exchange for their help in getting the Ukrainian prosecutor investigating the company fired.
Grassley said he released the document, which describes an alleged criminal bribery scheme involving then-Vice President Biden and a Ukrainian business executive, so that the American people can "read this document for themselves without the filter of politicians or bureaucrats."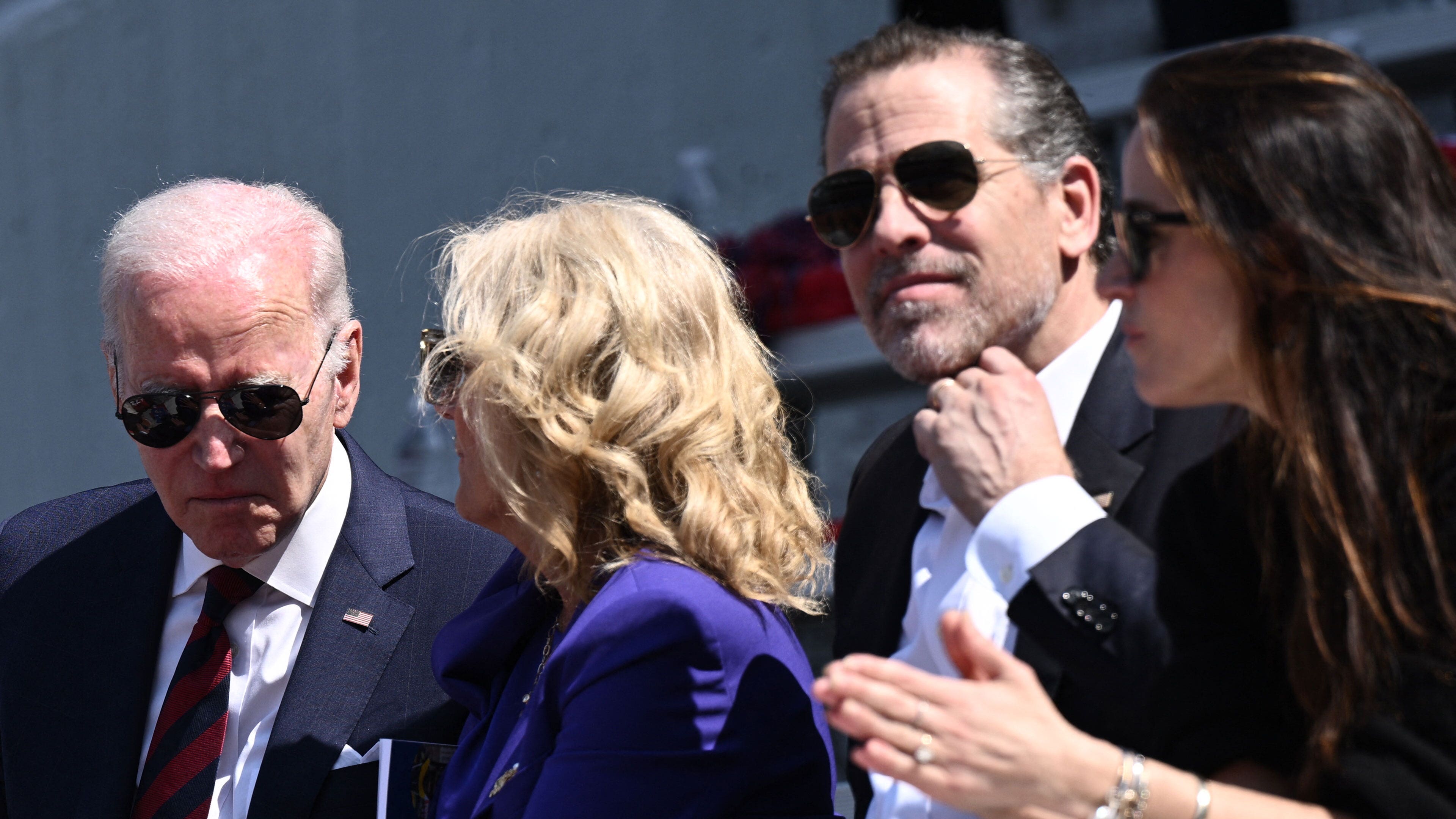 Biden has acknowledged that when he was vice president, he successfully pressured Ukraine to fire prosecutor Viktor Shokin. Shokin was investigating Burisma Holdings, and at the time, Hunter had a highly lucrative role on the board receiving thousands of dollars per month. The then-vice president threatened to withhold $1 billion of critical U.S. aid if Shokin was not fired.