Christians arrested for maskless outdoor church service to get payout from liberal college town
Arrests in Moscow, Idaho, drew condemnation from then-President Trump
A liberal college town in Idaho is paying $300,000 to three Christian churchgoers who sued the city after being arrested for not wearing masks at an outside service during the height of the COVID-19 pandemic.
The city of Moscow announced this week that it would settle with Gabriel Rench, as well as Sean and Rachel Bohnet, who brought a case against city leaders in March 2021 that alleged their rights under the First and Fourth Amendments were violated when they were arrested at an outdoor "psalm sing" conducted by leaders from their church.
Moscow, home to the University of Idaho, is a town of approximately 25,000 people about 80 miles south of Spokane, Washington. Christ Church is a local congregation of approximately 1,000 people belonging to the Communion of Reformed Evangelical Churches.
Footage of the arrests, which went viral and were condemned on Twitter at the time by then-President Trump, showed officers taking Rench's hymn book before leading him away in handcuffs to the county jail, where he and the others were detained for several hours.
MOSCOW, IDAHO, CHURCH DEACON WINS MOTION OVER COVID PROTEST ARREST AT OUTDOOR HYMN SING: 'I FEEL VINDICATED'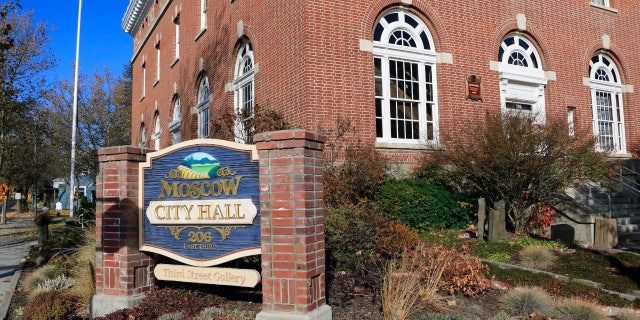 The peaceful psalm-singing protest lasted about 20 minutes in front of Moscow City Hall, where city officials had placed small yellow dots six feet apart as social distancing guidance for the participants.
Rench and the others were charged with violating the city's repeatedly extended health ordinance, which carved out exemptions for activities protected under the U.S. Constitution and the Idaho State Constitution, including religious activity.
A magistrate judge later dismissed the city's case against them, and U.S. District Court Judge Morrison C. England, Jr., wrote in his Feb. 1, 2023 memorandum and order denying the city's motion to dismiss that the "plaintiffs should never have been arrested in the first place, and the constitutionality of what the City thought [its] code said is irrelevant."
"Somehow, every single City official involved overlooked the exclusionary language [of constitutionally protected behavior] in the Ordinance," the judge further wrote.
Rench told Fox News Digital that he has nevertheless become a pariah in his predominantly liberal community since the arrest and subsequent settlement. Rench says members of his community have accused him of being "an idiot" who does not "love his neighbor" and have urged him to "take your money and run" since the payout.
OHIO WOMAN ARRESTED, TASED FOR NOT WEARING MASK AT MIDDLE SCHOOL FOOTBALL GAME: REPORT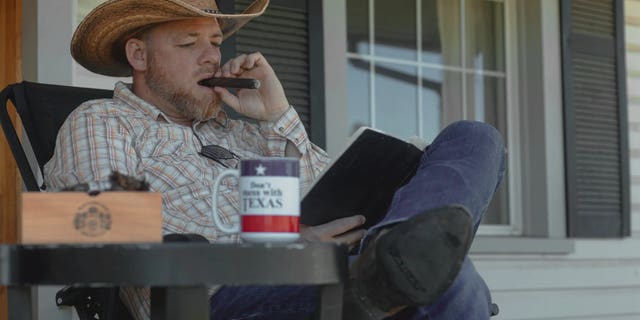 Rench described the situation in Moscow as a "microcosm" of issues happening nationwide and elsewhere.
"I think it's no secret that portions of our government and political groups are now starting to target Christians in a way that has never really happened in America or Canada," he said, noting how he knows some of the pastors who have been jailed in neighboring Canada in recent years for holding church services.
"I'm in a conservative state, but I live in a liberal town, and the liberals had no problem arresting me for practicing my religious rights and my Constitutional rights," he said. "But my [Republican] governor also didn't defend me either. If you look at what's going on in Canada, I think America's 10 years, at most 20 years, behind Canada if we don't make significant changes."
Rench said one of the things he learned through his ordeal is that "hardened" political leaders cannot be expected to change their thought processes or political views.
"What needs to happen is the people need to change how they vote and disincentivize the targeting of Christians and those who are genuinely trying to defend the Constitution," he said, adding that he shares with the jailed Canadian pastors the false portrayal of being a rebel.
IDAHO MAN ARRESTED FOR NOT WEARING MASK AT OUTDOOR WORSHIP SERVICE: 'UNBELIEVABLE'
"It's actually the city of Moscow that was defying the law," he said. "I was obeying the law. The political system doesn't want to give away their power, and they think if they admit they're wrong, they look at that as like they're losing their political power."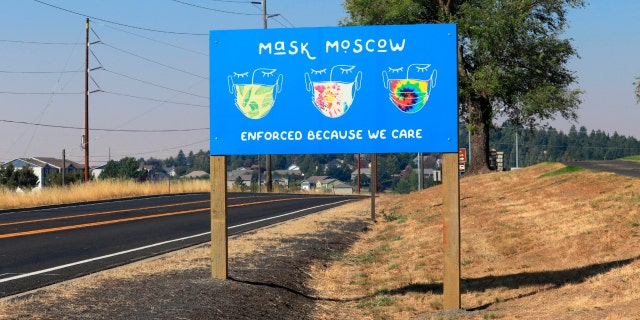 According to a press release provided to Fox News Digital, the city said its liability insurance provider, Idaho Counties Risk Management Program (ICRMP), "determined that a financial settlement in the case was the best course of action to dispose of the suit and avoid a protracted litigation proceeding."
"Under the terms of the settlement agreement, ICRMP will pay a total settlement amount of $300,000 and all claims against the City and the named City employees will be dismissed with prejudice along with a release of all liability," the release said, adding that the settlement "provides closure of a matter related to the unprecedented COVID-19 pandemic and the City's efforts to protect the public during an exceptionally trying time."
SON OF CANADIAN PASTOR FACING PRISON FOR SERMON BLASTS TRUDEAU BEFORE EU PARLIAMENT, DRAWS STANDING OVATION
Douglas Wilson, who serves as senior pastor of Christ Church, told Fox News Digital that his family remains in a legal battle with city authorities since his son and two grandsons were hit with misdemeanor charges for protesting the arrests by placing stickers on city utility poles, which are replete with many other stickers.
In March 2021, Wilson's grandsons, who were 18 and 14 at the time, slapped the poles with stickers that depicted a hammer and sickle and were emblazoned with the phrase "Soviet Moscow, enforced because we care," a reference to the city's COVID-19 and mask mandate slogan. Wilson expects the case to reach the Idaho Supreme Court.
Wilson said there is a "straight-line connection" between what his family and church have been experiencing in Moscow and the wider concerns with regard to President Biden's Department of Justice targeting people of faith. He said private citizens increasingly face the threat of being "run into the ground" by the limitless financial resources of the government at all levels.
"The saying that 'You can't fight city hall,' I think, largely has to do with finances," he said, adding that local authorities are using criminal prosecution to punish political dissent. "And it's also what's happening with the DOJ, only writ large. So basically, we're dealing with the weaponization of the justice system. We are seeing it here in small-town America, and you see it in Washington, D.C."