Wisconsin attorney seeks sex assault charge dismissal for client who allegedly dismembered lover
Wisconsin defense attorney says detached genitalia was 'unable to function,' and victim was dead at alleged time of The
attorney for a Wisconsin woman

accused of killing and dismembering a man in Green Bay, and who also attacked her previous lawyer in court, filed a motion to dismiss the charge of sexual assault, claiming the man was not "a person" under the law because he was dead at the time of the alleged offense.

Christopher T. Froelich of the Green Bay-based Froelich Law Group filed the motion May 24, saying the complaint against his client, Taylor Schabusiness, fails to set forth essential facts. He also claims the criminal complaint and information is ineffective because the facts do not support the charge of third-degree sexual assault.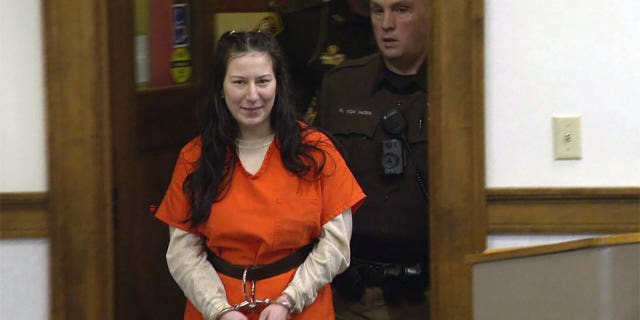 Schabusiness, 25, was charged with first-degree intentional homicide, mutilating a corpse and third-degree sexual assault, which she pleaded not guilty and not guilty by reason of mental disease or defect.
WISCONSIN WOMAN PLEADS NOT GUILTY IN DISMEMBERMENT MURDER
The defendant is accused of strangling Shad Thyrion at a home in Green Bay in February 2022, sexually abusing him and dismembering his body, leaving parts of him throughout the house and in a vehicle.
Schabusiness's defense attorney asserts in the motion that there is insufficient evidence to support that Thyrion was sexually assaulted, and that state allegations that a sex toy was placed into the victim's anus cannot be proven because a DNA swab from the toy came back inconclusive.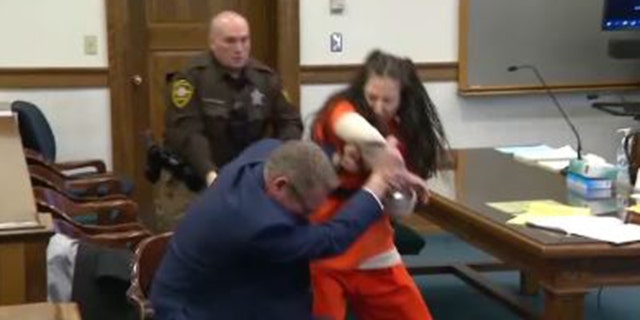 Froelich also disagrees with the state's allegations that Thyrion had sexual intercourse with the person because he was dead.
Froelich said in his motion that Thyrion was not a person at the time of the alleged incident because he was deceased. He added that in Wisconsin, a person is no longer a person once they die.
VIDEO SHOWS WOMAN ACCUSED IN DISMEMBERMENT SLAYING ATTACK HER ATTORNEY IN COURT
The defense asserts in the dismissal request that a penis was detached from a body found on Feb. 23, 2022, when police arrived at the home on Stoney Brook Lane.
Schabusiness was not at the home, though, but instead was at an Eastman Avenue apartment.
Police alleged that body parts were found in a Jimmy Choo bag, an Under Armour bag and in a Crock-Pot found in a minivan.
Froelich wrote that it would be unlikely and almost impossible for sexual assault to occur with how badly the body was dismembered, and when the penis was found detached from a body, it was "unable to function in its condition."
In February 2023, Schabusiness was seen on video attacking her former attorney, Quinn Jolley, in a Brown County circuit courtroom.
Shortly after Judge Thomas Walsh agreed to postpone her March 6 trial, Schabusiness attacked Quinn and was wrestled to the ground by a sheriff's deputy.

crime