'Whatever it takes': San Francisco resident calls for 'boots on the ground' to fix city, 'we need action now'
San Francisco leaders' plans to fix crime are falling flat, activist says
San Francisco Mayor London Breed's plan to fight crime and homelessness in the city is falling flat, a local activist told Fox News.
"We are weary of what we are seeing happening here in San Francisco in terms of drug dealing, drug use, open rampant crime, drug markets, everything," community activist Richie Greenberg told Fox News.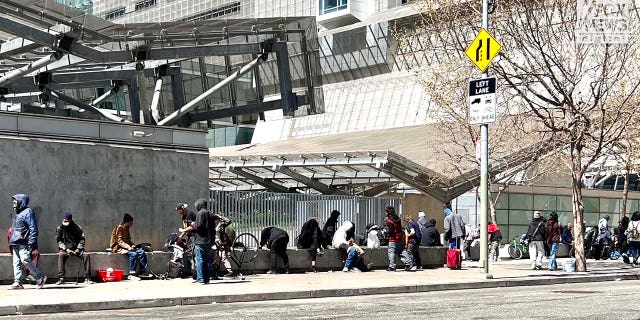 Breed announced several emergency measures to deal with homelessness in the city and requested federal assistance to deal with the crime crisis in March. In April, California Gov. Gavin Newsom sent the National Guard to San Francisco to bust up the local fentanyl markets.
Some residents, like Greenberg, blame weak drug enforcement laws for rampant crime and say local leaders need to shut down open-air drug markets.
"Local voters and tourists alike are surprised that these drug dealers who are this source of distribution and sales of all the drugs are still here," Greenberg said. "I am disappointed in what the leadership in San Francisco is failing to do to rein in crime."
SAN FRANCISCO ACTIVIST SAYS MAYOR'S DRUG AND HOMELESS PLAN IS FALLING FLAT:
WATCH MORE FOX NEWS DIGITAL ORIGINALS HERE
Breed and the local legislative body, the Board of Supervisors, recently clashed over how to approach crime at a board meeting held outdoors in the Tenderloin neighborhood. The mayor revealed a budget plan Wednesday that didn't include funding for an emergency response center that Board of Supervisors Board President Aaron Peskin requested to shut down "public drug dealing."
The meeting was abruptly paused and moved inside as protesters began chanting "no more cops." Opponents of increasing law enforcement, like Dean Preston, another city supervisor, say increased police spending and arrests will not solve the crime problems.
Greenberg said Peskin's plan is "putting pressure on" Breed.
"We don't see any change, even with the announced plan that London Breed, our mayor, has promised," he told Fox News. "Breed herself declared that she was going to call in the feds, she was going to call in law enforcement on a higher level because San Francisco's police department is overwhelmed."
The San Francisco Police Department is understaffed by a whopping 541 officers, according to
city data
.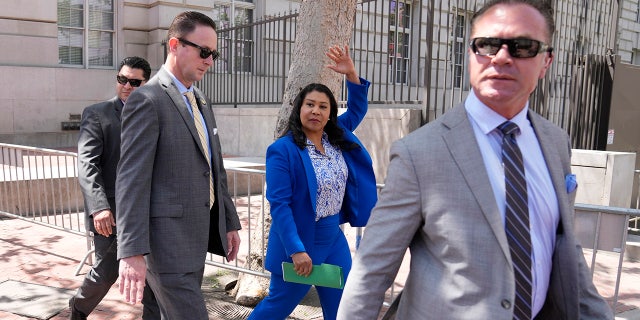 SAN FRANCISCO PROPOSED REPARATIONS PLAN COULD COST CITY $100 BILLION: REPORT
Greenberg said "virtually nothing has happened" since Breed's announcement to clean up the city.
"Regardless of whose plan that they want to debate and implement, we don't see any change," the activist said. "Our economy is suffering, tourism is suffering. We are seeing our stores, our cafes and our favorite shops all shuttering and leaving town as a result of inaction."
"We want a drastic increase in law enforcement," Greenberg told Fox News. "We want a coordinated effort, whatever it is that they need to do to get boots on the ground, to get the drug dealers arrested, to get the streets cleaned up … so it's safe for us and we can get back with our lives."
To watch Greenberg's full interview, click here.