Washington DC area 'explosion' sound caused by military jets pursuing unresponsive plane: NORAD
Military fighter planes pursuing unresponsive Cessna Citation break sound barrier
A loud explosion sound heard in the Washington, D.C., metroplex area, and areas as far east as the Eastern Shore of Maryland and as far west as Manassas, Virginia, was the sonic boom of two military aircraft scrambling to catch up to a Cessna aircraft with an unresponsive pilot.
The city of Annapolis Office of Emergency Management reported that the boom heard on Sunday was in fact caused by an authorized Department of Defense (DOD) flight.
"The loud boom that was heard across the DMV area was caused by an authorized DOD flight," the office said. "This flight caused a sonic boom. That is all the information available at this time."
SPACEX DRAGON CAPSULE'S SONIC BOOM RATTLES FLORIDA PANHANDLE
Bowie, Maryland, officials confirmed that the sonic boom heard was from a plane out of Joint Base Andrews.
The Continental US North American Aerospace Defense Command (NORAD) said two F-16 jets out of an Air National Guard base near Atlantic City, New Jersey and two out of the DC National Guard at Andrews Air Force Base responded to the Cessna over Washington, D.C. and northern Virginia.
In order to catch up with the plane, the jets were authorized to fly at supersonic speeds, and the sonic boom came from the two F-16 jets out of Andrews.
FIERY SMALL PLANE CRASH KILLS 2 PEOPLE IN MISSISSIPPI: VIDEO
The civilian plane was intercepted at 3:20 p.m. and fighter pilots reported the pilot of the Cessna was unresponsive.
NORAD also said they continued to try and establish contact with the Cessna pilot up until the plane crashed near the George Washington National Forest in Virginia.
NORAD also said people on the ground may have seen flares used while trying to intercept the plane. The flares, NORAD said, burn out quickly and completely, so there was no danger to the people on the ground.
FLORIDA RESIDENTS HIT WITH SPACEX ROCKET'S DOUBLE SONIC BOOMS
According to the Federal Aviation Administration, a Cessna Citation that took off from Elizabethton, Tennessee, bound for Islip, New York, crashed in the sparsely populated town of Montebello, Virginia, around 3 p.m. There were four people on board.
Virginia State Police said search efforts began immediately by air and on foot with the Augusta County Sheriff's Office and Augusta County Fire-Rescue after a notification at 3:50 p.m. reported a possible plane crash in the Staunton/Blue Ridge Parkway region.
Search efforts were suspended shortly before 8 p.m. Sunday after first responders reached the crash site by foot and found no survivors, Virginia State Police confirmed to Fox News Digital.
The Associated Press reported that the Cessna was registered to Encore Motors of Melbourne Inc. John Rumpel, who runs the company, told The New York Times his daughter, 2-year-old granddaughter, her nanny and the pilot were on the plane.
Rumpel said they were returning to their home in East Hampton, New York, after visiting him in North Carolina.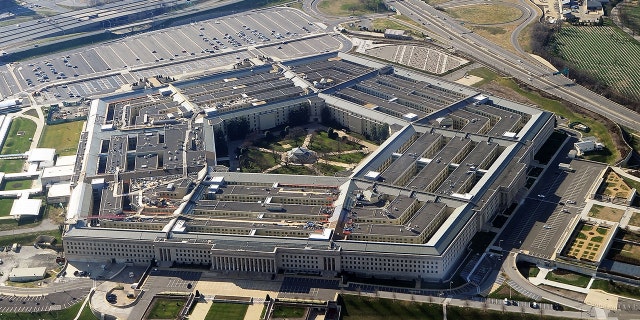 The Associated Press reached Barbara Rumpel, who is listed as the president of Melbourne Inc. on Sunday, and she had no comment.
SEARCH FOR MISSING CHILDREN AFTER JUNGLE PLANE CRASH INTENSIFIES THANKS TO NEW EVIDENCE
Congressional sources told Fox News the U.S. Capitol when into "AirCon" on Sunday as officials tracked the aircraft when it pierced the no-fly zone in the Capitol region.
Fox is told that security officials at the Capitol briefly flipped the alert posture from "Green" to "Yellow." Blue" and "Red" are higher levels of alert, and when the latter is issued, the Capitol is evacuated.
Officials told Fox that the Capitol was at an elevated posture for a short time before determining the plane that entered restricted airspace was not a threat. In fact, officials also told Fox the Capitol was never in any danger.
A White House official said President Biden was briefed on the incident, adding the sound of the sonic boom was faint at Andrews.
Rumors began circulating on social media at about 3:15 p.m. on Sunday of a loud explosion heard across Washington, D.C.
One user posted, "Did anyone feel that explosion in #DC," with another person responding, "All the way out in Prince George's too," referring to a nearby county in Maryland.
NASA CONFIRMS HALF-TON METEOR CRASHED IN SOUTH TEXAS
Another Twitter user posted, "Did you feel what felt like an explosion! I'm thinking #sonicboom, but from what? I'm just South of Bowie. If you felt it, tell me where you did. Thank you."
A user on the Eastern Shore in Queen Anne's County, just across Chesapeake Bay from Annapolis, reported the explosion.
The hashtag #explosion trended on Twitter on Sunday afternoon as reports of the sound poured in.
"As explosion dissipated, I heard a plane heading over Chesapeake Bay. Estimated altitude 25,000 ft with contrails. No reports. Did anyone hear this," the user asked.
"I live on the Eastern Shore and it shook my house," another user responded. "Thought there was an explosion somewhere. Scary."