Virginia mom denounces book with illustrations of 'deviant sex acts' in school library, demands answers
Stacy Langton read aloud 'Queer: A Graphic History' at a previous school board meeting, an ongoing series she has dubbed 'porn book story hour'
A "frustrated" Virginia mother told Fox News Digital that Fairfax County Public Schools Board members need to address sexually explicit books found in their school library.
Stacy Langton, a mother of six, called out Fairfax County Public Schools for lack of inaction and accountability after she called to attention a book that contains illustrations of "deviant" "sex acts" that she discovered in the Fairfax County Public School Library.
Langton said that over the last 18 months, she spoke about several other books during the public comment period at school board meetings, a series she has titled "porn book story hour."
44 STATES INTRODUCED BILLS, TOOK STEPS TO RESTRICT TEACHING CRT OR HOW TEACHERS DISCUSS RACISM, SEXISM: REPORT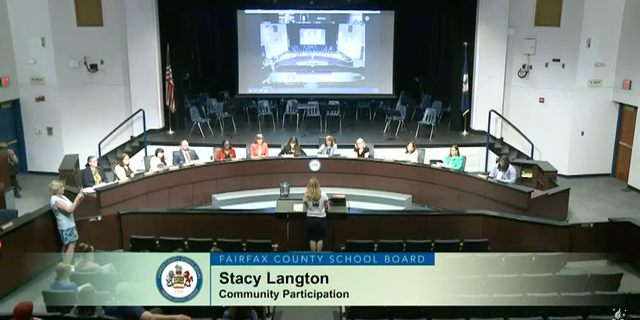 "They have never once reached out to me," she said.
However, she did hear a response from the school board about "Queer: A Graphic History."
"But when I spoke about this particular book, two weeks ago, they sent me an email the next day and that has never happened before," she said. "It sounds like, they intend to speak to me about this book, which I find interesting because they've never done that before… maybe for them–maybe this book was a bridge too far. I don't want to get overly optimistic because they've never done anything about these books."
NORTH HOLLYWOOD PARENT BOYCOTTING SCHOOL'S PRIDE ASSEMBLY, SAYS ITS INAPPROPRIATE TOPIC FOR KIDS UNDER TEN
Langton added that "Queer: A Graphic History" is "especially egregious."
She said "there hasn't been any further motion" from the school board since she spoke up about the book two weeks ago.
On May 11th, Langton
showed the board images
from "Queer: A Graphic History," a book authored by Meg-John Barker and illustrated by Jules Scheele during the public comment period.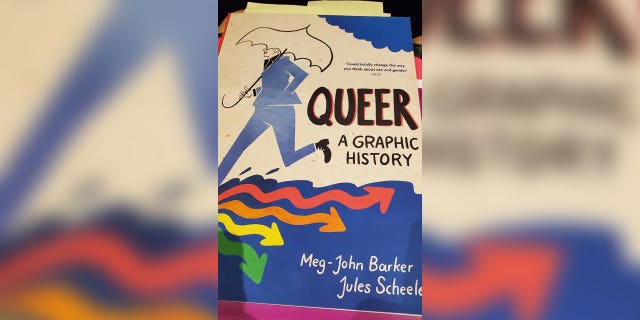 She said to the board that the book "teaches that there is no good or bad kind of sex and that there are only a diverse range of practices and attractions."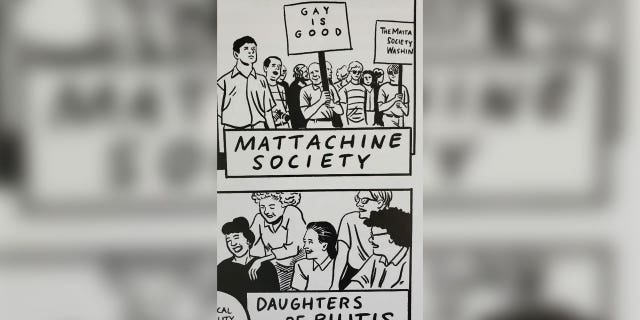 She described to the board an image in the book that involves "mom and dad" having "anal sex" but with the roles reversed with the mom using a strap-on dildo.
"Kids are supposed to think that this is normal and what parents are doing in private?" she told the board.
Other images in the book contain three people, including two men and one women engaged in sexual intercourse. Furthermore, the book delves into the history of sexual therapy, which was pioneered by Virginia Johnson and William Masters in the 1960s.
NORTH HOLLYWOOD PARENTS BOYCOTT SCHOOL DISTRICT'S PLANNED PRIDE ASSEMBLY: 'KEEP YOUR KIDS HOME'
Langton told Fox News Digital that she wants accountability against the school board for allowing kids to have access to "sexually explicit" books.
"I've been looking for accountability on all of this from the beginning. I've been asking these questions on accountability from day one and nobody ever gives any accountability," Langton said. "So one of the things I've asked is, how did this kind of material end up in the system? Who is bringing this into our school district? Right? And I can't get any answers on that. And then the other part of the accountability is I've been saying from day one, this is illegal. You cannot put sexually explicit imagery in front of minors. It's against the law."
FCPS did not immediately respond to Fox News Digital's request for comment.
Fairfax County Public Schools, located in Fairfax, Virginia, presides over 222 schools and 180,028 students.