UC Berkeley panned for hiring ousted San Francisco DA Chesa Boudin as 'Criminal Law & Justice Center' director
The progressive SF prosecutor was removed from office in a stunning recall election last year
The University of California, Berkeley, School of Law was panned by critics after announcing Wednesday it tapped ousted San Francisco District Attorney Chesa Boudin as the founding executive director of its new Criminal Law & Justice Center.
Boudin, the progressive prosecutor who faced a shocking defeat in a recall election nearly a year ago after being viewed as soft on crime, landed the new job across the bay to spearhead the new center, which the university said "will be a research and advocacy hub to boost Berkeley Law's public mission in the criminal justice arena." It will "help foster research collaboration among faculty members and others, enhance law students' training and practice opportunities, and strengthen connections between the university and the outside world."
"A lifetime of visiting my biological parents in prison and my work as a public defender and district attorney have made clear that our system fails to keep communities safe and fails to treat them equitably," Boudin said in a statement. "I'm thrilled to join the nation's premier public law school and engage with brilliant scholars and students to drive meaningful change by elevating the lived experience of those directly impacted."
Boudin's parents were members of the far-left militant terrorist group the Weather Underground. Boudin's father, David Gilbert, was convicted of felony murder in connection with the infamous Brinks' heist in 1981, which left two police officers and a guard dead. His mother, Kathy Boudin, was also convicted and paroled in 2003 (she died in 2022).
OUSTED SAN FRANCISCO DA CHESA BOUDIN TO START NEW JOB AT UNIVERSITY OF CALIFORNIA-BERKELEY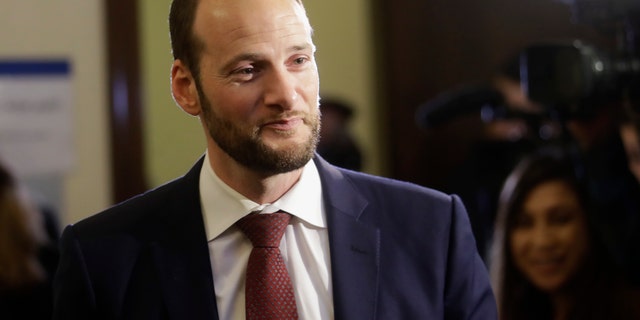 Critics railed against Boudin's new gig on social media after UC Berkeley Law insisted in a tweet he is "transforming the criminal justice system in profound ways."
"PROFOUND INDEED. That @chesaboudin exploited loopholes to get elected with no prosecutorial experience, shut down accountability for even most violent repeat offenders, defended drug dealers, got a few residents killed- and was thrown out of office, well, you're an embarrassment!" Recall Chesa Boudin founder Richie Greenberg reacted.
SAN FRANCISCO BUSINESS OWNERS AND RESIDENTS TALK DRUG, CRIME CRISIS: 'ZOMBIE APOCALYPSE,' 'DYSTOPIA'
"His name sounds strangely familiar. Quite similar to the fool who was booted from being DA of San Francisco — imagine being too pro crime even for San Fran — but no way they'd try to brag on so such a loser. Some folks can only work in government. Quite telling," radio host Michael Berry wrote.
"Oh, what a perfect fit!" conservative lawyer Ed Whelan mocked the announcement.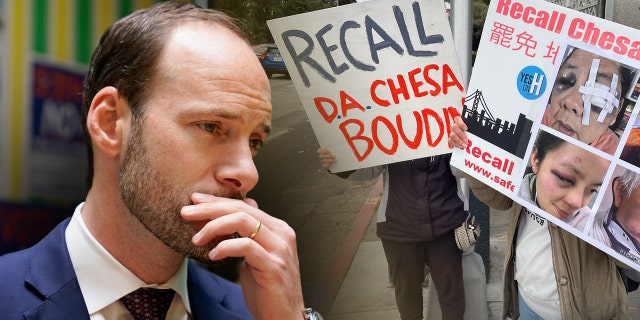 "How revolting from the anti-American scoundrels apparently running the asylum at @BerkeleyLaw," Newsweek editor-at-large Josh Hammer tweeted.
"He was thrown out of office by San Francisco voters for refusing to enforce criminal laws or provide justice for voters... Best of luck to Berkeley's law students," conservative commentator AG Hamilton said.
An article published by UC Berkeley Law on the hire breezed through Boudin's stunning removal from office that had the back of 55% of San Francisco voters, only noting it briefly before showering him with praise.
REPORTER CALLS SAN FRANCISCO 'WORSE THAN THE THIRD WORLD' DUE TO DRUGS, HOMELESS PROBLEMS
UC Berkeley Law even quoted Illinois State's Attorney Kim Foxx, whom critics have blamed for implementing similarly soft-on-crime policies in Chicago.
"Chesa has worked tirelessly to pursue vital changes to a deeply flawed system," Foxx told UC Berkeley Law. "He knows that criminalizing poverty and homelessness entrenches racist policies and power structures, and that this approach fails to uphold the values of equal rights and due process we supposedly hold dear. Chesa is a fantastic fit for Berkeley Law's new criminal justice center because he's aspirational yet pragmatic, visionary yet collaborative, brilliant yet humble."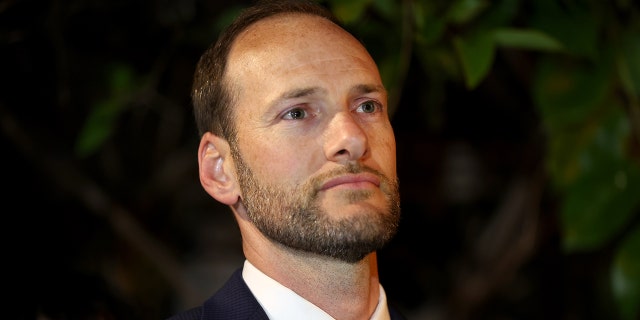 The article went on to tout Boudin's record as San Francisco's DA, writing how he "eliminated cash bail, established a unit to reevaluate wrongful convictions, sought to increase police accountability, and lowered sentences for nonviolent offenses while calling for improved drug treatment and mental health services."
Boudin sees his new role at the university as a "perfect fit."
"I wanted a job that draws on three personal and professional experiences that have been defining for me: a lifetime of direct experience with my biological parents spending 62 combined years in prison, my career as a public defender doing direct service work through individual client representation where I saw the everyday injustices of our so-called justice system, and my time in elected office where I focused on broader system change," Boudin said.