Search for survivors ends with more than 260 dead in India train crash
At least 261 people have died and 1,000 were injured in what Indian officials say is the worst train accident in more two decades
Rescue efforts have ended for India's worst train accident in more than two decades, which left at least 261 people dead, officials said Saturday.
A passenger train derailed and hit another one on Friday in the eastern district of Balasore in Odisha state. One train also hit a freight train parked nearby, resulting in a disastrous wreck of mangled rail cars and injuring 1,000 people.
A preliminary government report identified a possible signal error as the cause of the tragedy, Reuters reported.
The death toll has reached 261, according to a spokesperson for South Eastern Railway.
OVER 200 REPORTED DEAD IN HORRIFIC INDIAN TRAIN CRASH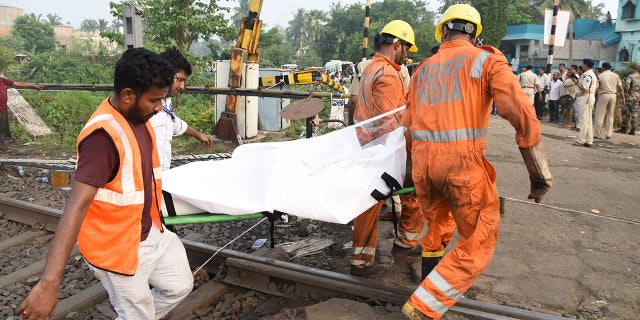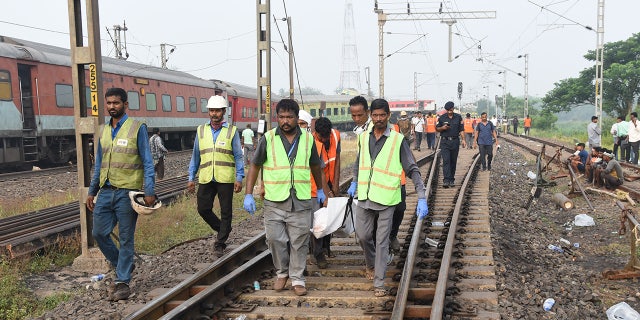 Video shows the aftermath of the disaster, with 10 to 12 coaches derailed and a multitude of people working on rescue teams to treat the injured and pull bodies from the wreckage.
People were seen searching for their family members at the site and in nearby hospitals.
Witnesses described families crushed beneath rail cars, bodies missing limbs and blood covering the tracks. A rescue worker told Reuters the screams and wails of the injured and those who lost family members were "horrific and heart-wrenching."
Prime Minister Narendra Modi went to the scene to inspect the wreckage and speak to rescue workers. He also visited with survivors in nearby hospitals.
DOZENS FEARED DEAD IN INDIA AFTER PASSENGER, FREIGHT TRAINS COLLIDE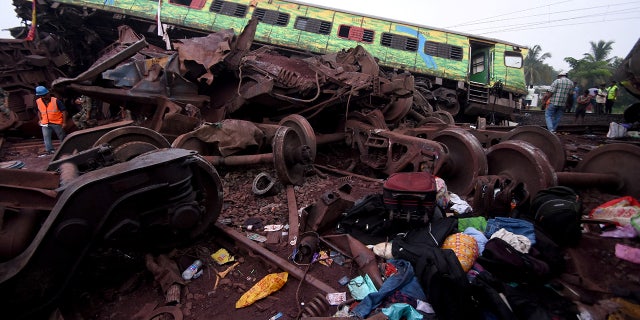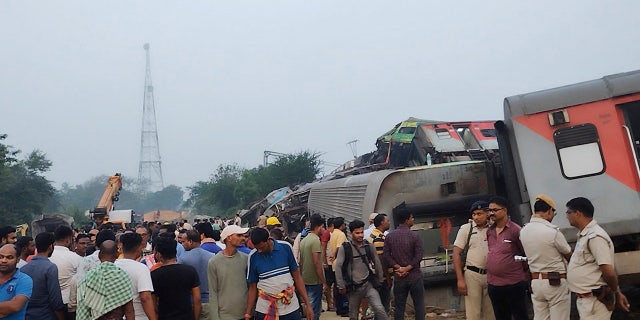 The Indian government will compensate families of the dead with 1 million rupees ($12,000), while the seriously injured will receive 200,000 rupees and those with minor injuries get 50,000 rupees, Railway Minister Ashwini Vaishnaw said.
"It's a big, tragic accident," Vaishnaw was quoted as saying by Reuters. "Our complete focus is on the rescue and relief operation, and we are trying to ensure that those injured get the best possible treatment."
The collision occurred around 7 p.m. (1330 GMT) on Friday when the Howrah Superfast Express from Bengaluru to Howrah in West Bengal collided with the Coromandel Express from Kolkata to Chennai.
After an extensive search-and-rescue — involving hundreds of fire department personnel, police officers and National Disaster Response Force teams as well as sniffer dogs — authorities have ended the rescue operation. Workers have started clearing debris to restore rail traffic.
INDIA LACKING JOBS AS COUNTRY IS SET TO BECOME MOST POPULOUS NATION IN THE WORLD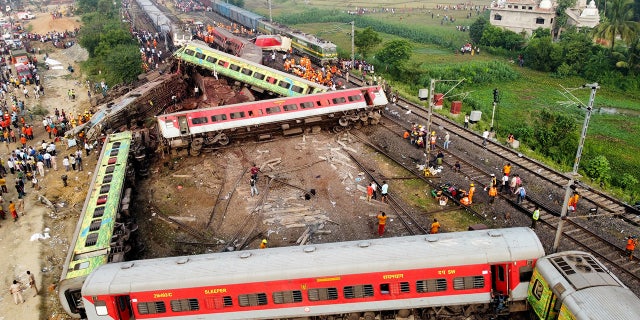 Indian Railways says its network transports more than 13 million people every day. But critics have called out the state-run monopoly's safety record, pointing to aging infrastructure.
Indian officials quoted by Reuters described the accident as "extremely tragic" and called for rail safety to be the number one priority for the rail network.
Friday's incident was the deadliest railway accident since 1981, when a train plunged off a bridge into a river in Bihar state, killing an estimated 800 people.