Russian minister rips Washington nuclear arms treaty 'ultimatums,' demands US halt 'hostile' policy on Moscow
Moscow's decision to suspend New START treaty is 'unshakable,' US to blame for 'semi-lethal state,' Russian deputy foreign minister says
Russian Deputy Foreign Minister Sergei Ryabkov reportedly said Saturday that Moscow's move to suspend its nuclear arms treaty with Washington was "unshakable" and could only be reversed if the U.S. abandons its "hostile" policy toward Russia.
"Our decision to suspend the START Treaty is unshakable," Ryabkov said, according to Russian state-owned news agency TASS. "Our own condition for returning to a fully operational treaty is for the U.S. to abandon its fundamentally hostile stance toward Russia."
"Talking to the Russian Federation in the language of ultimatums just does not work," Ryabkov is quoted as having told Russia's three main news agencies Saturday, according to Reuters. "Through the fault of the United States, many elements of the former architecture in this area have either been completely destroyed or moved in a semi-lethal state."
Russian President Vladimir Putin in February – around the one-year anniversary of his invasion of Ukraine – announced that Moscow was suspending participation in the New START treaty. On Thursday, the U.S. Department of State announced a set of four U.S. countermeasures in response to Russia's violations of the New START Treaty.
STATE DEPT OFFICIAL ACKNOWLEDGES PENTAGON BLOCKING US FROM JOINING ICC PROBE INTO ALLEGED RUSSIAN WAR CRIMES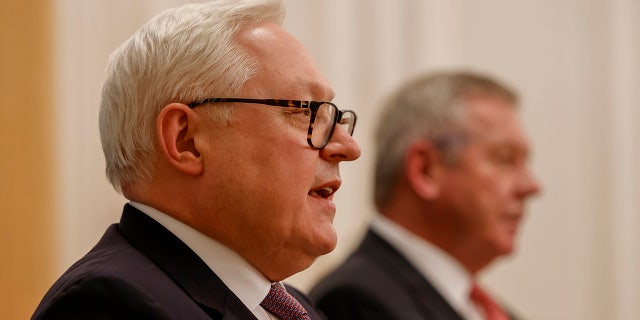 As of June 1, the U.S. is withholding from Russia notifications required under the treaty, including updates on the status or location of treaty-accountable items such as missiles and launchers. Russia ceased fulfilling its notification obligation upon its purported suspension of the treaty on Feb. 28.
After confirming that Russia would not fulfill its obligation to provide its biannual data update on March 30, the U.S. did not provide its March 30 biannual date update to Russia. The New START Treaty requires Russia and the U.S. to exchange comprehensive databases in March and September of each year.
On Friday, U.S. National Security Adviser Jake Sullivan told the Arms Control Association (ACA) Annual Forum that "rather than waiting to resolve all of our bilateral differences – the United States is ready to engage Russia now to manage nuclear risks and develop a post-2026 arms control framework."
Signed in 2010 and due to expire in 2026, the New START treaty limited the number of U.S. and Russian nuclear warheads and intercontinental ballistic missiles.
RUSSIA, CHINA SEEK WORLD POWER 'REBALANCING' WITH G-7 ALTERNATIVE: 'INDISPENSABLE MECHANISM'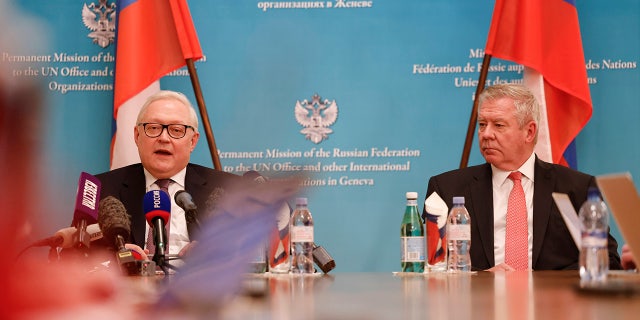 According to the U.S. Department of State, the agreement limits all Russian deployed intercontinental-range nuclear weapons, including every Russian nuclear warhead that is loaded onto an intercontinental-range ballistic missile "that can reach the United States in approximately 30 minutes." It also limits the deployed Avangard and the under development Sarmat, the two most operationally available of Russia's new long-range nuclear weapons that can reach the U.S.
Though he said Russia's actions "have been dealing body blows to the post-Cold war nuclear arms control framework," Sullivan noted how while claiming to suspend New START, "Russia has also publicly committed to adhere to the Treaty's central limits – indicating a potential willingness to continue limiting strategic nuclear forces."
But just days earlier, Sullivan pointed out, Putin formally announced that he will withdraw from the Treaty on Conventional Forces in Europe, "putting the final nail in the coffin of an agreement that once served as a cornerstone of European security, which Moscow began violating years ago."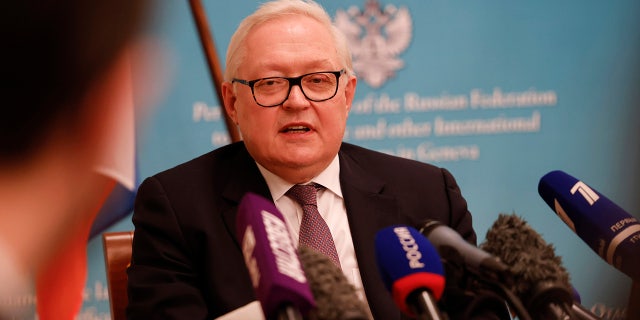 Sullivan said the type of limits the United States can agree to after the treaty expires in 2026 "will of course be impacted by the size and scale of China's nuclear buildup."
The State Department said the United States notified Russia of the countermeasures, which are "fully consistent with international law," in advance and "conveyed the United States' desire and readiness to reverse the countermeasures and fully implement the treaty if Russia returns to compliance."
Ryabkov noted Saturday that Washington seemed willing to continue to follow the 1998 Ballistic Missile Launch Notification Agreement.
"Accordingly, a certain transparency and predictability will remain in this area and will allow us to avoid further dangerous exacerbation," he reportedly remarked.