Florida MMA fighter takes on 10-foot alligator outside elementary school: 'I knew the job had to get done'
Veteran turned gator trapper tells 'America's Newsroom' it was a 'night to remember'
When a wild alligator was spotted outside a Jacksonville, Florida, elementary school, MMA fighter and veteran Mike Dragich came to the rescue.
Dragich joined "American's Newsroom" after video showed him wrestling a 10-foot gator into submission while crowds screamed and cheered in the background.
"When I showed up, all the pressure was really off," Dragich said Friday. "I walked through those gates and I saw the big alligator and I knew the job had to get done. So we got it done."
FLORIDA MAN'S ARM AMPUTATED AFTER 10-FOOT ALLIGATOR ATTACKS OUTSIDE BAR NEAR POND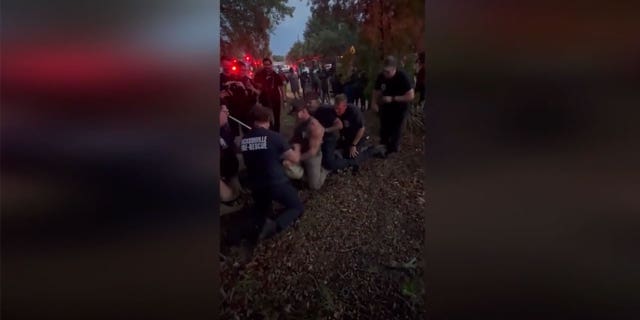 Nearly 200 people watched as Dragich grabbed the reptile's tail and held his own in an impromptu match between man and beast.
The former U.S. Marine, who is called in to handle local "nuisance alligators," said he hones his animal wrestling skills in a very different way from the MMA ring.
"It's random trial and error. DIY baby, you got to watch YouTube a lot."
"When I approach an alligator, I do my best to get them tired," he continued. "They range in energy levels, but I do my best to get it tired. That's why I was poking and prodding. Once they're tired is when the work happens. And then you can subdue the animal and get it out of there."
Dragich then showed off a stainless steel rod the powerful gator destroyed.
"He bent this thing to pieces, so it's destroyed. It's no good. But that's what helped me out with that alligator."
Florida's Nuisance Alligator Program consists of over 100 trappers responding to 10,000 calls a year, according to the Tampa Bay Times. Dragich said he earns $50 per alligator and the largest he's wrangled was over 11 feet long.
"It was an entertaining crowd for sure," he said of the experience. "A night to remember."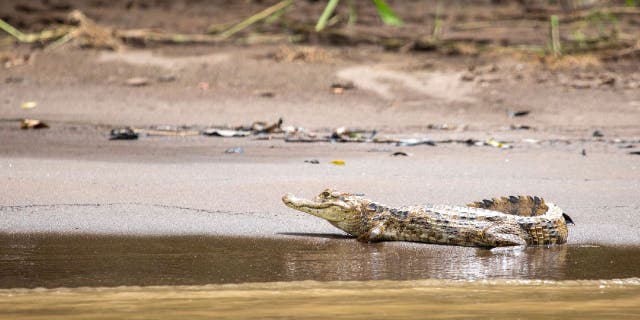 The veteran also brought attention to his non-profit, Project Savior Outdoors.
"Our mission is to fight PTSD and veterans' suicide by connecting with the outdoors and sharing the true freedom that comes through Jesus Christ. He's already won the war, and a relationship with him will bring that true freedom."