Federal judge in Texas blocks Biden ATF pistol brace rule on day of deadline to register weapons
Preliminary injunction was a win for Gun Owners of America, Gun Owners Foundation, State of Texas
A federal judge in Texas has temporarily blocked President Biden's new regulations on pistols with stabilizing braces in response to a lawsuit from gun rights activists.
Judge Drew B. Tipton of the U.S. District Court for the Southern District of Texas on Wednesday granted a preliminary injunction against the Bureau of Alcohol, Tobacco, Firearms and Explosives (ATF) partially preventing the agency from enforcing its new stabilizing-brace rule. The order came on the deadline before the rule goes into effect in response to a lawsuit filed by Gun Owners of America (GOA), the Gun Owners Foundation and the State of Texas.
Tipton's order follows a ruling by the Fifth Circuit Court of Appeals in a similar case that enjoined ATF from enforcing the rule against plaintiffs including customers of Maxim Defense Industries, a pistol stabilizing-brace manufacturer, and the Firearms Policy Coalition. That decision came days before a deadline for individuals to register their pistol braces with ATF, destroy them or remove the accessories from their weapons. Those who do not comply with the regulation by May 31 will be forced to pay a fee and could face up to 10 years' imprisonment or $10,000 in fines or both, according to ATF.
The critical difference in the two cases is that a non-private entity, the State of Texas, is party to this lawsuit. Former Texas Attorney General Ken Paxton filed a motion for a preliminary injunction against ATF earlier this month, arguing the pistol-brace rule will inflict compliance costs on Texas police who own previously legal handguns with stabilizing braces and must now expend resources to register those weapons. Tipton agreed and found that Texas established standing to sue ATF and "has sufficiently shown that it will suffer irreparable harm absent a preliminary injunction enjoining the enforcement of the Final Rule."
BIDEN MISFIRE: GUN RIGHS GROUP URGES HOUSE TO BLOCK ATF RULE BANNING PISTOL BRACES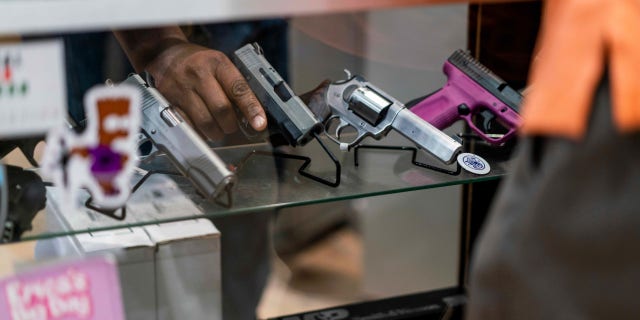 The stabilizing brace rule was introduced as part of the comprehensive gun crime strategy Biden announced in April 2021 in response to the massacre at a grocery store in Boulder, Colorado, where a gunman used a firearm with a stabilizing brace to kill 10 people. In 2019, another mass murderer used a stabilizing brace in a shooting in Dayton, Ohio, that killed nine people.
ATF defines stabilizing braces as an accessory "that provides a surface area that allows the weapon to be fired from the shoulder, so long as other factors that indicate that the firearm is designed, made, and intended to be fired from the shoulder."
GUN RIGHTS GROUPS VOW TO FIGHT BACK AS ATF PISTOL BRACE RULE TAKES EFFECT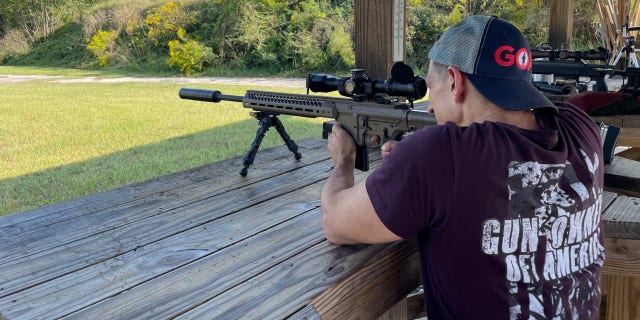 ATF's rule, which was finalized on Jan. 13, categorizes pistols with attached stabilizing braces as short-barreled rifles, which are heavily regulated by Congress because they are both accurate and concealable, making them dangerous in the wrong hands. Biden has accused the gun industry of attempting to circumvent federal regulations by selling stabilizing braces, which he and his administration claim can "essentially convert a pistol into a short-barreled rifle."
At least three million guns with stabilizing braces are in circulation in the U.S., according to the ATF. Estimates by the Congressional Research Service indicate there are currently between 10 million and 40 million stabilizing braces in circulation.
FIREARMS EXPERT TAUNTS PRO-GUN CONTROL ACADEMICS WITH BET ON RISING CRIME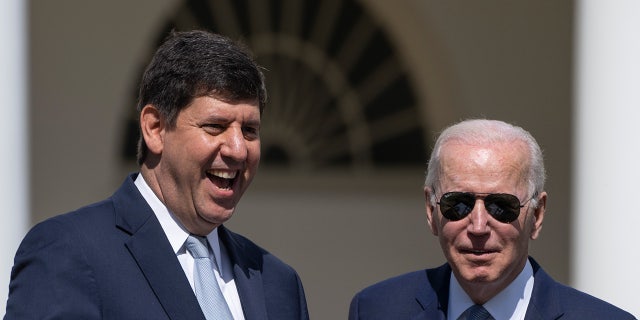 Gun rights groups have argued in court that the stabilizing brace rule violates the Constitution by requiring millions of gun owners to register their weapons or else be prosecuted as felons.
Tipton's injunction applies to individuals employed directly by the State of Texas or its agencies and all members of Gun Owners of America.
READ THE JUDGE'S ORDER - APP USERS, CLICK HERE:
GOA Senior Vice President Erich Pratt thanked Tipton for the decision in a statement.
"This assault on millions of Americans was just the latest example of President Biden trying to weaponize the DOJ against law-abiding gun owners, and we doubt it will be the last," Pratt said.
"We are incredibly grateful to Judge Tipton for hearing the pleas of our members who were facing serious prosecution simply for owning a piece of plastic – all because of an arbitrary reclassification by the ATF. GOA and our millions of members nationwide will continue to fight back against this rogue anti-gun administration at every turn in defense of our rights."