FBI, ranking Democrats 'running cover' for Bidens in Hunter probe, top Republican claims
Rep. Anna Paulina Luna, R-Fla., said the FBI cannot be trusted, given reports of moles and leaks
A Republican member of the House Oversight Committee, which is primed to present contempt-of-Congress filings against FBI Director Christopher Wray, claimed Tuesday the bureau and some top Democrats are "running cover" to protect the Bidens as the investigation into Hunter Biden unfolds.
Rep. Anna Paulina Luna, R-Fla., claimed on "Jesse Watters Primetime" the machinations behind the scenes include FBI "moles" who are leaking information to members of the Biden family, including Hunter Biden.
Luna made references to a purported mole named "One-Eye," who had reportedly notified Hunter Biden's Chinese associates they were being investigated.
That allegation came from a former Israeli military officer who claims he was arrested in Cyprus on a "politically-motivated extradition request" by the United States. Dr. Gal Luft, whom the New York Post reported has had his claims investigated by Luna's committee, said in February he is being prosecuted to protect President Biden, brother James Biden and son Hunter.
MCCARTHY PLEDGES THURSDAY CONTEMPT CHARGE IF WRAY DAWDLES ON BIDEN BRIBE DOC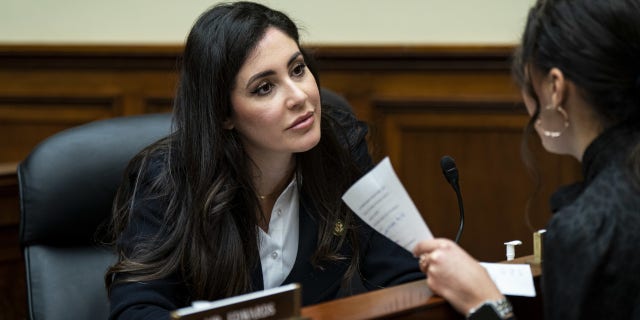 "It was brought to our attention that there was a mole within the FBI by the name of One-Eye that was updating Hunter on what was currently taking place," Luna said. "So it's in my opinion that the FBI -- one, is definitely not something that we trust at House Oversight, but also -- two, that they have an issue within their own institutions with accountability and leaks."
Luna was further asked why the probe into Hunter Biden has continued now for 5 years and through two administrations. President Biden notably retained Trump's Wilmington-based federal prosecutor, David Weiss, purportedly to avoid conflict-of-interest accusations.
She replied that the latest instance of stalling was evidenced in Wray's apparent reluctance to provide her committee with a physical copy of a document purporting to show President Biden was associated with a "bribe" involving foreign nationals in exchange for policy actions.
"They should have provided the document for Chairman Comer as Speaker McCarthy stated. And what's happening on Thursday is we will actually be bringing a bill to mark up to hold the head of the FBI in contempt of Congress. So I believe that they're covering and frankly, it's a disservice to the American people," she said.
WHISTLEBLOWER ALLEGES FEDS SAT ON ALLEGATIONS OF BIDEN FAMILY CORRUPTION IN 2018
Host Jesse Watters went on to report the ranking member on the Oversight Committee, Maryland Democrat Jamie Raskin, has been untruthful or misleading in his public comments about the overall situation.
Raskin recently said Trump's then-U.S. Attorney in Pittsburgh looked into the bribery claim against Biden, and that the Justice Department ultimately "terminated the investigation… sa[ying] there were no grounds for further investigative steps."
Watters claimed that attestation was false, and that a "high-ranking" Trump DOJ source told "Jesse Watters Primetime" that Raskin – whom he referred to as "Jamie Rascal" – is wrong.
"In fact, a team of FBI justice and CIA officials vetted the Biden bribe document and determined that it was not disinformation. It was a legit allegation. And the document was then delivered to the Delaware Prosecutor's Office for the Hunter Biden investigation," Watters said.
"Rascal knew that -- the FBI said it right to his face."
In response to the planned contempt proceedings against Wray – germane to the Biden probe -- Raskin further said in a statement the FBI properly accommodated Comer's May 3 subpoena by making the document available for in-person review and answering his and the Kentuckian's questions "for over an hour."
"As the FBI explained at length during today's briefing, and in previous conversations leading up to today's accommodation, releasing this form publicly could place the Confidential Human Source in grave danger and undermine the integrity of FBI programs and investigations going forward," the Silver Spring Democrat added.
Raskin further accused Comer of pursuing the "weaponization" of committee power as "part of MAGA Republicans' efforts to discredit and ultimately 'dismantle' the FBI."