China wants to be energy superpower. Here's how they can be stopped
Energy transition from fossil fuels is already dominated by China
At the G7 conference, President Joe Biden predicted a coming "thaw" in relations with Beijing. A day later, the Department of Energy announced that it is revoking a $200 million grant to Texas-based battery company due to its connections with China.
Despite the Biden administration's efforts to stabilize the relationship, tension over energy security is heating up. Ensuring American energy dominance at home and combating Chinese influence abroad requires a bold new strategy.
The United States is still an energy superpower. Thanks to geology, private sector innovation and shrewd policy, the U.S. is the world's top oil and gas producer. During the last decade, rapid increases in the production of natural gas and oil, due to hydraulic fracturing and horizontal drilling, have made energy more affordable at home and strengthened America's position abroad. Without its abundant energy resources, America would be a poorer and far-less-powerful country.
CHINA ENTERS WATERS OFF OF VIETNAM NEAR RUSSIAN GAS BLOCK IN 'WORRYING ESCALATION'
China is not so fortunate. It is the world's largest importer of coal, oil, and natural gas. This year, China's oil imports are on track to reach a record high — increasing up to 1 million barrels per day. Pulled between their economy's voracious appetite for energy and the strategic vulnerability of relying on imports, energy security is a growing source of anxiety for the Chinese Communist Party's leadership.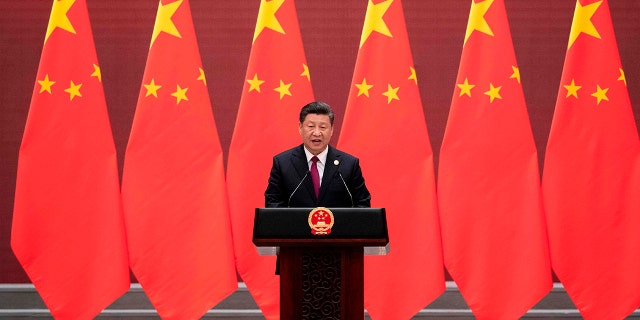 President Xi Jinping and other high-level party officials have repeatedly said that ensuring energy security is a foundational element of the regime's "stability maintenance" architecture.
It should come as no surprise then that the CCP is working hard to turn its weakness into a strength. While Xi cannot change China's geology, he is using diplomacy to enhance China's energy interests abroad.
Earlier this year, Xi brokered a historic détente between Saudi Arabia and Iran, deepening his relationship with the world's second- and ninth-largest oil producers. In Asia and Africa, China is investing hundreds of billions of dollars in energy extraction and generation projects through its Belt and Road Initiative.
China is also capitalizing on the energy transition. While experts disagree over the speed of the transition from fossil fuels to clean energy, all acknowledge that it is happening. Chinese manufacturers produce 70% of the world's solar modules, 50% of wind turbines, and 90% of lithium-ion batteries. OPEC, by comparison, controls only 40% of global oil production.
In South America, which now counts China as its largest trading partner, CCP-backed firms are securing project deals in the "Lithium Triangle." Roughly 60% of the world's lithium — a crucial input for batteries and other clean energy technologies — is located in the region which spans Bolivia, Argentina and Chile.
As the transition progresses, the CCP will command a market share of the global clean energy economy that would make John D. Rockefeller blush. Left unchecked, China will benefit from the same economic and geopolitical advantages that the U.S. currently enjoys.
The only way to deny China energy superpower status is to win the clean energy arms race at home and abroad. The U.S. and its allies must close the gap in clean energy manufacturing through smart industrial policy.
Onshoring and "friend-shoring" critical mineral mining and processing can help loosen China's chokehold on the supply chains of electric vehicles and other vital technologies. Strengthening America's relationships with developing nations through capacity building and clean energy financing will diminish the power of China's Belt and Road Initiative.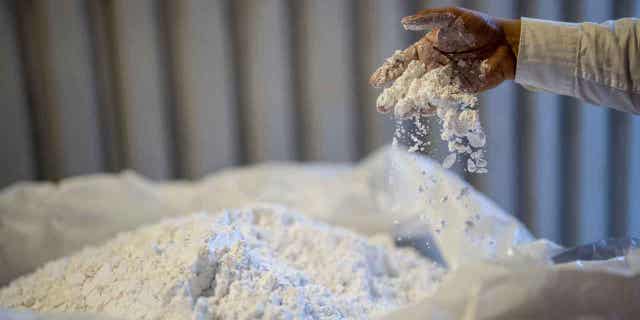 Some argue that the threat of global climate change necessitates collaboration with China. John Kerry, the special presidential envoy for climate, has suggested that the U.S. should join hands with China and Russia to lower greenhouse gas emissions, setting other "issues" aside.
Despite Kerry's strategy of appeasement, China remains the world's No. 1 polluter and its renewable energy industry is built on the backs of Uyghur slave laborers.
There is a better way. Rather than hoping for Chinese cooperation on climate change, the United States should strengthen its energy security, reduce greenhouse gas emissions and safeguard its values and interests by outcompeting China in the clean energy arms race.
This approach is already working with Russia. America's liquid natural gas exports to Europe are loosening Russian President Vladimir Putin's grasp on Ukraine — and reducing emissions by displacing Russian natural gas, which emits over 40% more than U.S. exports.
President Xi Jinping and other high-level party officials have repeatedly said that ensuring energy security is a foundational element of the regime's "stability maintenance" architecture.
Last fall, Poland signed a $40 billion deal with U.S.-based Westinghouse to build its first civilian nuclear reactor, which will provide 1.6 gigawatts of emission-free power. These are steps in the right direction, but they must be built upon and supported by a coherent energy security strategy.
CLICK HERE TO GET THE OPINION NEWSLETTER
Policymakers must recognize energy security as a fundamentally global issue, with risks and opportunities that extend far beyond America's borders. They must end the crusade against fossil fuels, while also recognizing the realities of the energy transition.
An all-of-the-above approach that delivers affordable, reliable and sustainable energy at home, and enhances the United States' influence abroad, is the right way forward.
Finally, our leaders in Washington must act quickly to pass permitting reform, align our trade and energy policies with Europe, beat China in the contest to commercialize fusion energy and counter the CCP's influence in Africa and South America.
Xi Jinping has a clear strategy to overcome China's energy scarcity and turn his country into an energy superpower. U.S. leaders must check Xi's ambition by adopting a new approach that ensures continued American energy dominance at home and abroad.