Chicago shooting kills 1, wounds 6 at gathering to honor man killed in car accident 4 years ago
Verbal altercation led to multiple offenders opening fire in shooting on Chicago's West Side, cops said
A 25-year-old woman in Chicago was killed in a shooting that left six others wounded, after an argument broke out early Sunday at a gathering to honor the life of a man killed in a car crash four years ago, according to police and local reports.
The deadly shooting happened around 1 a.m. in the 4800 block of West Iowa Street in the city's West Side neighborhood of Austin, the Chicago Police Department said.
Responding officers arrived at the scene and found the 25-year-old woman lying on the ground unresponsive with multiple gunshot wounds. She was rushed to Mt. Sinai Hospital, where she was pronounced dead.
Police said the shots were fired into a crowd of people who were celebrating the life of a man who died in a traffic crash four years ago, FOX32 Chicago reported.
TEEN KILLED 4 OTHERS WOUNDED IN EXCHANGE OF GUNFIRE ON CHICAGO'S SOUTH SIDE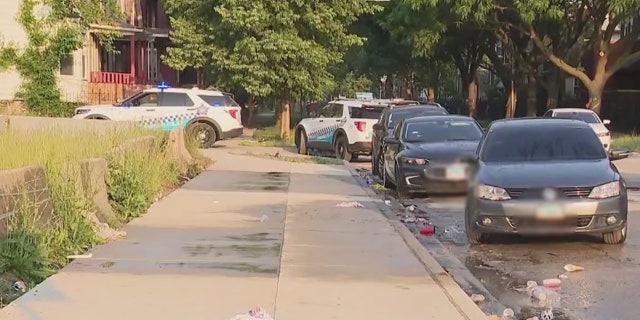 There was a verbal altercation before multiple offenders began shooting, Deputy Chief Adnardo Gutierrez told reporters at the scene.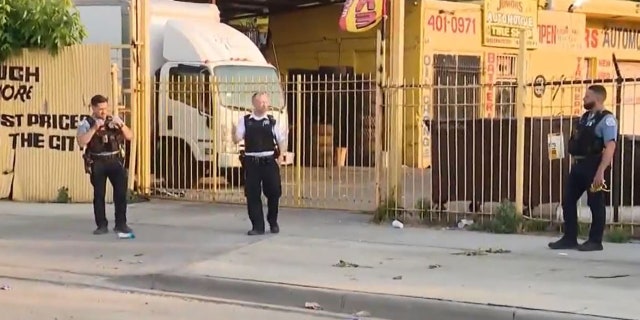 Two other gunshot victims were a 17-year-old female and a 27-year-old male, who were both shot in the leg, police said. A 28-year-old man was also shot in the leg and hospitalized.
Two 29-year-old men were also wounded in the shooting, with one suffering a gunshot wound to his chest and arm.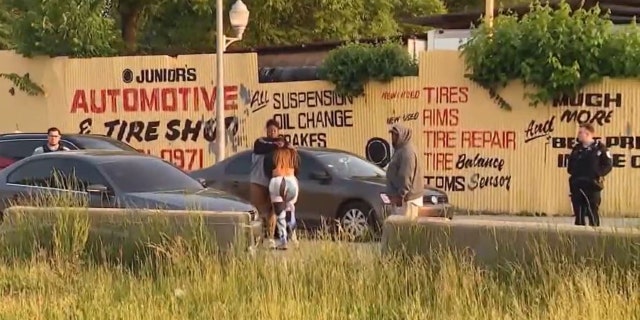 The sixth wounded victim, a 28-year-old woman, suffered a gunshot to an ear, police said.
OFF-DUTY CHICAGO POLICE OFFICER SHOT AFTER MOVING GARBAGE CANS BLOCKING ALLEYWAY
None of the victim's names were immediately released.
No suspects were in custody as of Sunday morning.