Cavinder twins make WWE television debut
The Cavinders skipped their 5th year of eligibility to join the WWE
The Cavinder twins are now officially WWE superstars.
Haley and Hanna Cavinder, the TikTok phenoms who doubled as members of the University of Miami women's basketball team, made their television debuts for the promotion on Wednesday night.
The two appeared in the ring after Thea Hail won a battle royal to become the number one contender for NXT's women's championship next week
CLICK HERE FOR MORE SPORTS COVERAGE ON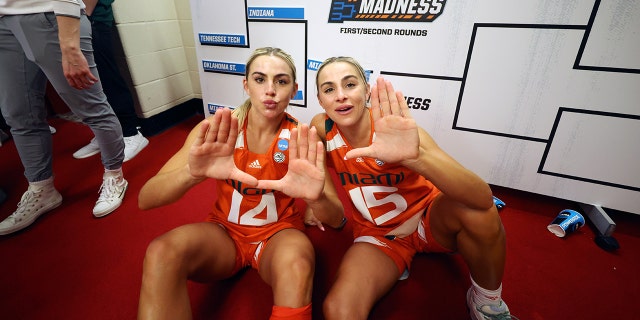 Haley and Hanna brought Hail to their shoulders to celebrate her victory.
The twins signed an NIL deal with WWE in December 2021 and hinted that after basketball, they would indulge in the brand.
"We love the WWE, their fanbase, the sport, the fitness side of it. That fits Hanna and I's brand and aligns with us. They're a great partner, and we're excited about the future with them," Haley said.
"After playing all four years together and deciding not to take our fifth year, we just decided there's more opportunities besides basketball," Haley said on "Today" in April. "Obviously, it's such a difficult position to be in because we wanted to take our fifth year to play and continue, but I think it came down to just optimizing all of the opportunities we have ahead of us."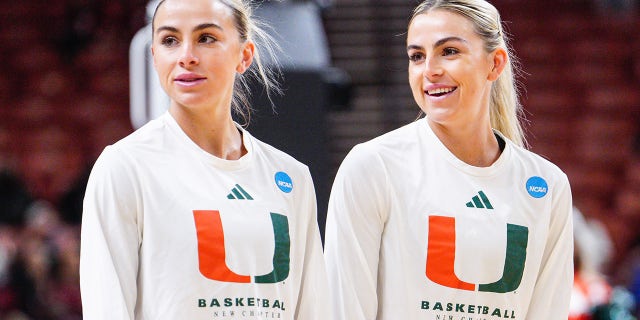 CAVINDER TWINS OPEN UP ABOUT EATING DISORDER JOURNEY: 'STARTED GETTING VERY TOXIC'
The twins boast 4.5 million followers on TikTok and were some of the top earners in NIL money.
In fact, Miami was hit
with the first ever NIL sanction
after the twins met with a school booster - the April 2022 meeting between the Cavinders and LifeWallet CEO John Ruiz was described as "impermissible contact" because boosters are not allowed to provide potential athletes any improper benefits. The chef-prepared dinner was considered a recruiting "inducement." They transferred to the school from Fresno State just eight days after the meeting.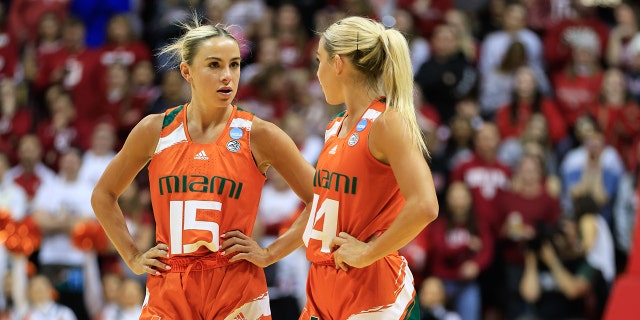 Miami head coach Katie Meier was found to have set up the dinner, which violates "head coach responsibility." She served a suspension the first three games of this season, and the school was ordered to pay a fine of $5,000 and another payment of 1% of the program's budget.