Blue state ban forbidding religious colleges from dual-credit program violates Constitution: lawsuit
Minnesota's PSEO program founded to help high school students earn college credits tuition-free
A group of Christian parents has filed a lawsuit against Minnesota state officials over an amendment to a state dual-enrollment program that bars some religious universities from offering high school students free on-campus college credits.
The lawsuit, filed May 24 in the U.S. District Court for the District of Minnesota, alleges the state of Minnesota violated the U.S. Constitution by amending Minnesota's Postsecondary Enrollment Options (PSEO) program to shut out institutions that "require a faith statement from a secondary student seeking to enroll in a postsecondary course" or "base any part of the admission decision based on a student's race, creed, ethnicity, disability, gender or sexual orientation or religious beliefs or affiliations."
Minnesota's PSEO program rolled out in 1985 to offer high school students the opportunity to collect both high school and college credits at no cost. Money from the program helps pay for tuition and class materials.
Mark and Melina Loe and Dawn Erickson used PSEO funds for their older children at two Christian schools that maintain religious standards but say their children in high school now are not able to participate in the program because of the new restriction, according to the suit.
FEDS' THREAT TO CATHOLIC HOSPITAL FUNDING OVER CHAPEL CANDLE COULD IGNORE 'LEGAL FIRESTORM,' ATTORNEYS SAY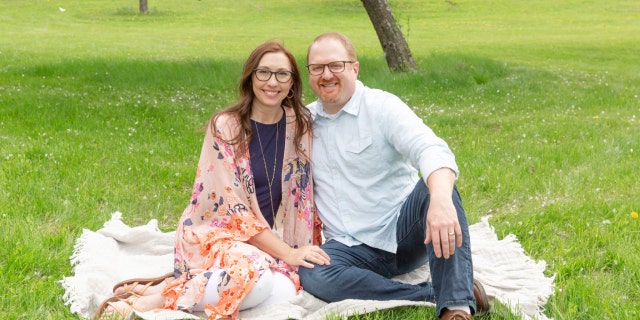 The amendment passed in the Minnesota legislature last month along party lines, with only one Republican in the state Senate supporting it. It was signed by Democrat Gov. Tim Walz on the same day the suit was filed and goes into effect on July 1.
With the help of attorneys at the Becket Fund for Religious Liberty, the parents are alleging violations of the First Amendment to the U.S. Constitution's Free Exercise and Establishment Clauses as well as the Equal Protection Clause's ban on discrimination based on religion.
"The PSEO program guarantees all students equal opportunity to pursue excellent academics at a school of their choice," the Loes said in a statement. "It gave our older children a head start on college in Christ-centered communities at Northwestern and Crown. All we want is for the rest of our children to have the same opportunity to be educated in an environment consistent with their religious beliefs."
PRO-GENDER TRANSITION BOOK 'CALL ME MAX' AVAILABLE TO KINDERGARTEN STUDENTS IN MINNESOTA: REPORT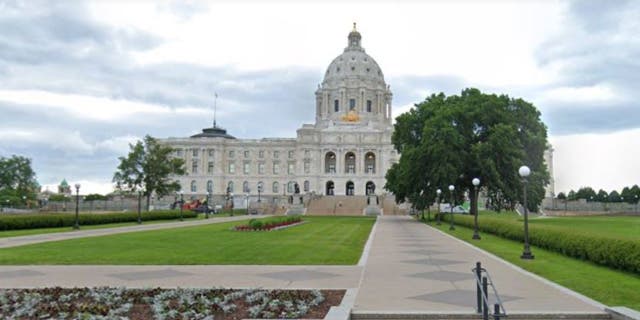 Crown College and the University of Northwestern-St. Paul, the Christian universities where the high schoolers wanted to attend, are also named as plaintiffs.
Corbin Hoornbeek, president at the University of Northwestern-St. Paul, said his university is "the largest PSEO provider in Minnesota" and that the institution "desires to continue helping on-campus PSEO students flourish in preparation for the next chapter of their academic journey."
"We're hopeful that the court will uphold our ability to do so, just like any other Minnesota school is permitted to do," he added.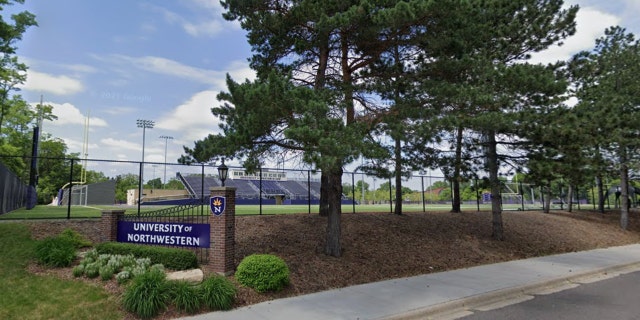 "Minnesota politicians just slammed the door on thousands of kids in their state who want to get a head start on college, all because the schools they want to attend share their religious beliefs," Becket senior counsel Diana Thomson said in a statement. "That decision is not only patently anti-religious; it is also against the law."
"The Minnesota Department of Education has received the lawsuit, and we are currently reviewing it," a spokesperson told Fox News Digital.