Woman goes into labor in Gillette Stadium parking lot after Taylor Swift concert
Baby delivered at Massachusetts hospital after firefighters respond following 'The Eras Tour' show
A woman delivered a baby in Massachusetts after going into labor in a Gillette Stadium parking lot following the end of a Taylor Swift concert, fire department officials say.
Foxborough Fire Assistant Chief Thomas Buckley told Fox News Digital that first responders were called to the stadium on Saturday night.
"There was a woman in the parking lot who felt like she was in labor, we went to her area, she was evaluated, transported to the hospital," Buckley said.
The baby later was delivered at a local hospital.
TAYLOR SWIFT'S SONG 'THE MAN' CAN SAVE LIVES, ACCORDING TO AMERICAN HEART ASSOCIATION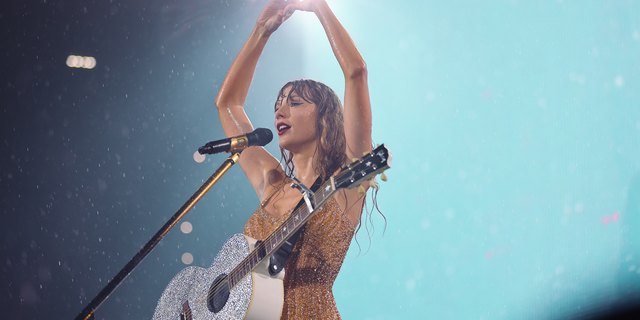 "You weren't allowed to get into the parking lots without a [concert] ticket," Buckley noted. "There were clearly pregnant women at this show and they were having as much fun as everybody else."
The Foxborough Fire Department separately told WPRI that the expectant mother called 911 after having contractions around 11:30 p.m. Saturday and that they believe she and the child are both doing fine.
The concert-tracking website Setlist.fm says Swift finished her 45-song set around 11:25 p.m. that evening.
The show, on a wet and rainy day in New England, was one of three that Swift put on over the weekend as part of her ongoing "The Eras Tour."
TAYLOR SWIFT SCREAMS DURING ERAS TOUR CONCERT FOR SECURITY GUARD TO STOP HARASSING FAN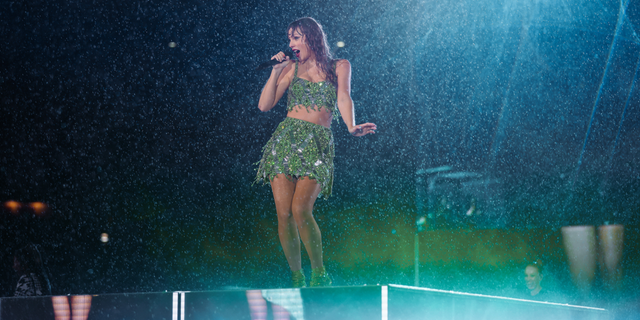 The popular concert tour generated headlines a week earlier at Lincoln Financial Field in Philadelphia when a performance was interrupted by a disturbance off-stage.
While performing her hit song "Bad Blood," Swift could be heard yelling at an unknown individual, "She's fine. She wasn't doing anything!"
As the song builds to the chorus, Swift grows more agitated, yelling, "Hey! Stop!"
The 12-time Grammy Award winner uttered one final "Stop" before strutting across the stage and continuing on with her set. She never addressed the incident, although video of the contentious moment went viral on social media.
Fans immediately defended Swift, explaining she was yelling at a security guard in an effort to protect her fans.
In a video shared to her friend's TikTok account, Maryland resident Kelly Kelly revealed she was the fan Swift was protecting.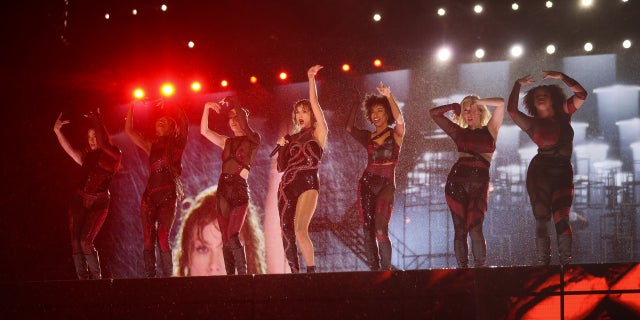 Basically, the guard had been harassing our group all night…. He just kept telling us not to touch the rail, and like every time we did anything, he was like on top of us," she began.
"We're dancing, we're having fun, and he didn't like it," she continued. "Taylor noticed that I was having fun and that he didn't like it, and she didn't like it. And then he basically like got escorted out, and then they offered us free tickets for tonight."