West Hollywood hires more police amid crime fears year after slashing staffing, hiring unarmed 'ambassadors'
The West Hollywood City Council voted 3-2 to cut four police officer positions last year in favor of more unarmed security ambassadors
A southern California city council has reversed course and moved to hire more police officers amid crime concerns less than a year after moving to cut police staffing in favor of unarmed security ambassadors.
The West Hollywood City Council voted 4-0 with one council member abstaining on Monday to add four L.A. Sheriff's Department positions and possibly more in the future as crime continues to be an issue for residents and business owners in the trendy neighborhood known for its nightlife.
"Seeing my staff crying, coming to work and not being able to feel safe in the city, it makes me responsible to be here in front of you and ask you for help," a local restaurant manager told the council shortly before the Monday vote, ABC 7 Los Angeles reported.
The vote to add more police officers comes roughly a year after the council slashed LASD funding in favor of hiring unarmed "security ambassadors" as part of a "reimagined" approach to policing.
CALIFORNIA REPARATIONS COMMITTEE CALLS FOR ENDING CASH BAIL, NO LONGER PROSECUTING LOW-LEVEL CRIMES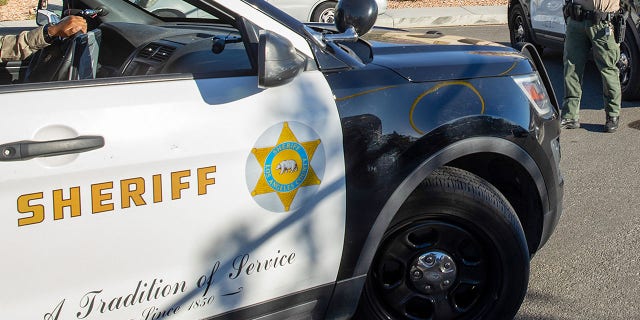 Supporters of the police staffing cut last June, which passed by a margin of 3-2 and cut five LASD positions, argued the unarmed security "ambassadors" would increase public safety with more eyes on the street and would provide a "rebalance of a lopsided system focused on arrests instead of safety."
Since that vote, crime in West Hollywood has taken a significant toll on residents in the form of a sharp increase in crimes like robbery and burglary as 2022 came to a close.
Members of the community were particularly rattled by an incident last month when the people were robbed at gunpoint, including by one suspect carrying an apparent assault rifle on a busy street at around 9 p.m.
CALIFORNIA CRIME: BEVERLY HILLS POLICE ARREST DUO SUSPECTED IN WEST HOLLYWOOD HEIST
A trio of victims were robbed by a group of suspects in an incident captured on video Tuesday night in West Hollywood.
"
I think what we've been hearing for the last six months as well as most recently with some of the news stories about public safety incidents is that people don't feel safe and that's however they want to define that and explain for themselves," City Council member and Mayor Pro Tempore John Erickson, who proposed the measure to establish LASD funding, told Fox News Digital on Tuesday.
"I think what we saw last night is everyone really expressing their own opinion, their own viewpoints, but at the end of the day, we all came together and compromised and voted accordingly," Erickson added. "I'm really proud of the city and everyone that serves on that council for sure."
"I'm thrilled that Council majority could agree to reinstate several LASD positions," Council Member Lauren Meister, one of two members to oppose the cuts last year, told Fox News Digital in a statement.
"I think everyone is seeing what I've stated before. The Ambassadors, while they provide beneficial services, are not a replacement for sworn personnel. In addition, I believe Sheriff Luna has had a positive impact on the department, as well as the relationship between the department and the city."
CHICAGO GANG-AFFILIATED SUSPECTS CHARGED IN 'AMBUSH-STYLE ATTACK' THAT LEFT 3 WOMEN DEAD NEAR BEVERLY HILLS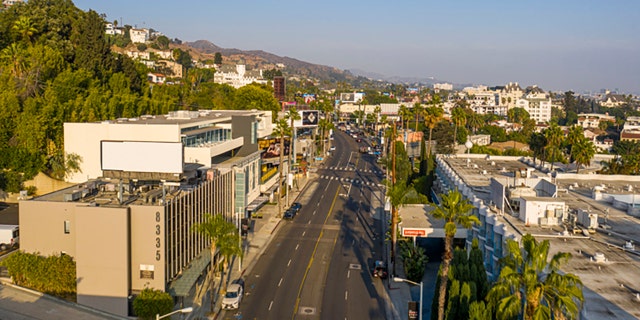 "I'm glad the Council listened to members of the public and restored some of the funding which was previously cut," Council Member John Heilman, who voted for the measure and was not on the council when funds were cut last year, told Fox News Digital in a statement. "Last night all members of the City Council indicated that public safety is the City's number one priority. We need to continue to work with the community and our public safety staff to make West Hollywood safer."
West Hollywood Mayor Sepi Shyne, who voted to cut funding last year before voting to restore it this year, said in a statement to Fox News Digital that crime is trending downward.
"The safety and well-being of our community is the City of West Hollywood's top priority. We're seeing that crime is trending downward in 2023 from 2022 levels," Shyne said. "We're deeply committed to continuing that trend and making sure our city is safe. We are continuing to work proactively with our community safety partners."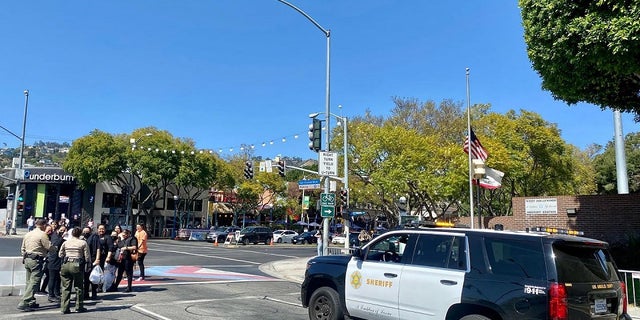 "There are more Block by Block security ambassadors than ever before and our Sheriff's community policing team is out during days and our entertainment policing team is out at night so that West Hollywood is a safe place to live, work, and visit around the clock," Shyne added.
Fox News Digital reached out to Council Member Chelsea Byers, the lone member to abstain from the vote, but did not immediately receive a response.
L.A. County Sheriff's Captain Bill Moulder of the West Hollywood division told Fox News Digital he had asked the city to restore several of the positions that had been cut and was glad to see them do so.
"I really appreciate the council restoring those sworn positions," Moulder sai