'We're not a doormat for the mayor's bad policies': Rockland County official vows to fight Adams' migrant plan
New York state senators call out Mayor Eric Adams after homeless veterans were kicked out of a hotel in upstate New York to accommodate migrants
Two state senators representing Rockland and Orange counties in upstate New York vowed to push back against Mayor Eric Adams' "bad policies" after he announced plans to bus hundreds of migrants to their suburban areas.
State Senators Rob Rolison, R-Poughkeepsie, and Bill Weber, R-Nanuet, sent a letter to New York Gov. Kathy Hochul on Monday demanding more transparency surrounding the state's handling of the mounting migrant crisis after Adams declared he would be sending over 300 migrants to the state's local suburbs. A state judge on Tuesday issued a temporary restraining order blocking a Rockland County hotel from accepting asylum-seekers from New York City.
In an interview with Fox News, Rolison said hotels in his county lack the resources to accommodate the influx of migrants, adding that the city's "piecemeal approaches" will not solve the unfolding crisis as officials battle the border surge and spillover amid the end of Title 42.
BIDEN ADMIN, NY OFFICIALS SLAMMED AFTER HOMELESS VETERANS BOOTED FROM MIGRANT HOTELS: 'SLAP IN THE FACE'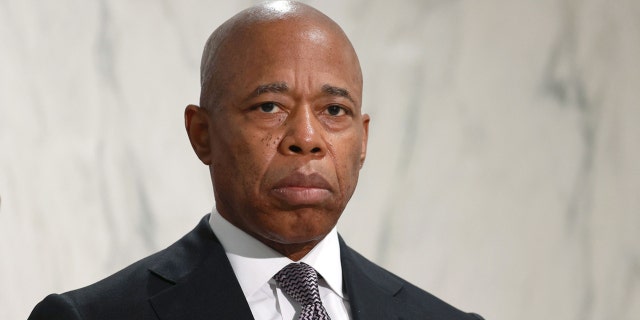 "This crisis at the border, it's a national embarrassment, and now we are seeing these types of methods and thoughts on where we are going to house people with no clear policy in place," Rolins said on "America Reports." "And this is not new. This is something that has been going on for quite some time. Of course, we want the border crisis solved. But these piecemeal approaches are certainly not going to work and are not going to work in the short-term or the long-term."
His comments come after reports circulated showing homeless veterans being booted from hotels in upstate New York to presumably make room for the growing influx of migrants flowing across the southern border. There were reportedly 20 veterans who were told they would no longer receive temporary housing at the hotels – 15 of those former service members were at the Crossroads Hotel in Newburgh, a city Rolison represents. The first several buses of migrants arrived in Rockland County last Thursday.
Rolison said the mayor is being hypocritical after bemoaning the busing of migrants to the Big Apple from places like Texas.
'NOTICE OF VIOLATION' SENT TO NEW YORK HOTEL PREPARED TO RECIEVE INFLUX OF MIGRANTS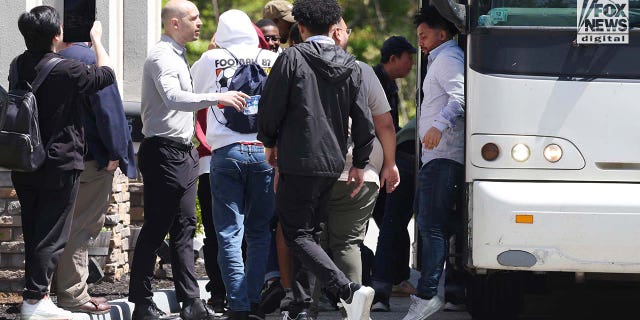 "I think it's outrageous because what they are doing in the city is not what Mayor Adams is trying to do to our districts. They are not displacing people in the city of New York," Rolison said. "They are sending people up here to Rockland and Orange County where people are being told to leave. That's not happening in New York."
"It's wrong for the city of New York to tell people through these hotel owners that you got to get out of your rooms," Rolins added.
Adams insisted that his office had been in communication with Rockland and Orange county officials prior to crafting the plan. However, Sen. Weber challenged the assertion, telling "America Reports" host Sandra Smith that he was notified only 10 minutes before photos emerged of mattresses being delivered to a hotel in Rockland County.
"It's outrageous that is happening, and we were totally shocked," Weber said. "The first phone call from Mayor Adams was a week ago Friday. He basically said due to Title 42 expiring he was very concerned about the amount of migrants coming into the city. And he said well, we are booking people into a local hotel in Rockland County. As you see and saw on the news reports, 10 minutes later there were mattresses being delivered. So it was a very disingenuous phone call."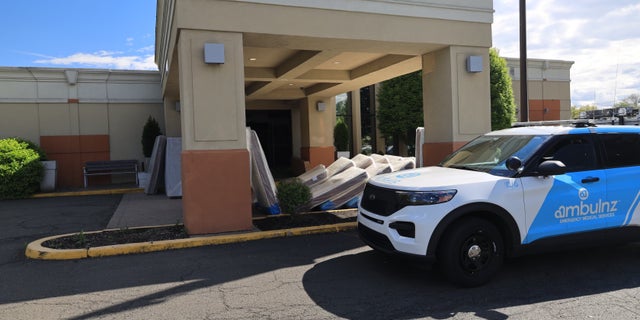 "We are one of the most diverse counties in the state and country but what we're not, is we are not a doormat for the mayor's bad policies," Weber continued. "We gave them $1 billion, New York City in the recent budget to handle the crisis, and they should handle it locally. They declared themselves a sanctuary city, Rockland is not a sanctuary county. We're here to assist the natural migration in Rockland, we just can't handle all the people all at once."
Rockland County Executive Ed Day revealed that the county has issued a state of emergency and promised a law enforcement response if New York City officials continue with the plan to bus migrants to Rockland County.
"[Adams] never asked for an opinion, he just said, 'Screw you, Rockland County,'" Day said, according to a report from the New York Post Sunday. "Well, here is my response… Mr. Adams, you can try to run us over, [and] I will reach up and grab you by the throat for the people of Rockland County."
Weber expressed a similar sentiment, telling Fox News that Adams "knew this was coming for a long time" but waited until the last minute to catch local officials off guard.
"He didn't even ask, he just basically thought that he could set up a New York City