UC Berkeley scholar apologizes for being 'White' after identifying as Native American
Berkeley academic Elizabeth Hoover declares she will 'put away my dance regalia, ribbons skirts, moccasins, and Native jewelry' amid alleged revelations about her true ancestry
University of California, Berkeley, one of the most famous colleges in California, faces a firestorm of controversy after one of its academics admitted she was mistaken about her racial background, after appearing to benefit from it for years.
On Monday, UC Berkeley professor Elizabeth Hoover apologized for being a "white person who has incorrectly identified as Native my whole life."
Hoover, an Ivy League-educated expert on environmental health and food justice in Native American communities, further apologized for causing harm by "uncritically living an identity based on family stories without seeking out a documented connection to these communities."
"Having my family claim Native identity does not mean Native nations claimed us. By claiming an identity as a woman of Mohawk and Mi'kmaq descent without confirming it with communities of origin, and by not confirming kinship ties back to politically and culturally affiliated Indigenous peoples, I betrayed and hurt my students, collaborators, and friends," she wrote. "I have negatively impacted people emotionally and culturally. For this hurt I have caused, I am deeply sorry."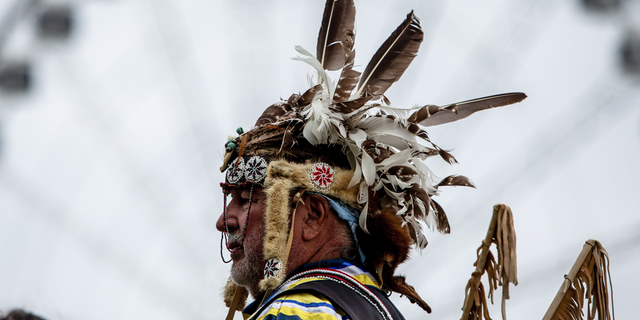 WHITE PEOPLE BANNED FROM OFF-CAMPUS UC BERKELEY STUDENT HOUSING COMMON AREAS
In an attempt to "work to meaningfully make amends," Hoover shared a long list of commitments, such as declaring she will "put away my dance regalia, ribbons skirts, moccasins, and Native jewelry. I've begun to give away some of these things to people who will wear them better."
She reportedly does not plan on giving up the power and prestige she won over the years, however.
"Hoover said she doesn't plan to resign, despite a call for her to do so from more than 360 people, including other Native American scholars and activists, as well as current and former students from UC Berkeley and Brown," Mercury News reported. "UC Berkeley said in December that it didn't plan to remove her from her position. University officials told this news organization this week that it couldn't comment on personnel matters."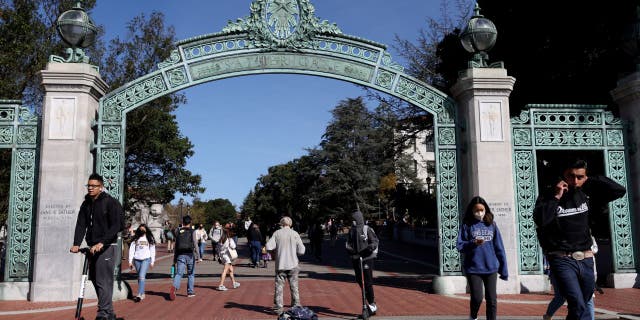 NATIVE AMERICAN TRIBES DEPENDENT ON FOSSIL FUEL RESOURCES RIP BIDEN ADMIN FOR DOUBLE STANDARD
In 2021, Hoover's name made it onto an "Alleged Pretendian List," but it wasn't until October that she posted a "Statement about Identity" announcing she did not have "any official documentation to verify the way my family has identified."
In the statement, Hoover related how family lore once claimed that she was of mixed European and Native American ancestry, which she and her immediate family tried to rekindle by attending "ceremonies and powwows as kids to connect us to our heritage." She also wrote about how, years later, she and her family were "shocked and confused" after her search to confirm their heritage found "no records of tribal citizenship for any of my family members."
This week, she updated her identity statement by posting the "Letter of Apology and Accountability," saying she realized the "original statement I put forward in October 2022 in an effort to explain my situation, ultimately caused more harm."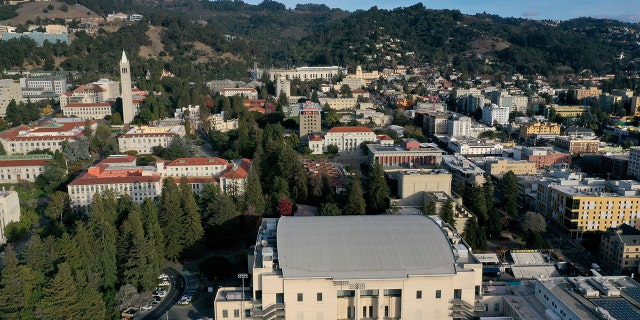 Mercury News quoted one member of the Akwesasne Mohawk community, Josh Sargent, from a region where Hoover researched the impact of industrial contamination in the St. Lawrence River, who declared she's "a good person and always welcome here." He reportedly defended the importance over her work and expressed hope that people read her book, "The River Is in Us."
Columbia anthropology professor and Mohawk scholar Audra Simpson, on the other hand, warned that this scandal hurts the reputation of UC Berkeley's public image with Native American communities.
"This is a matter of misconduct with wide-reaching effects," Simpson argued. "Whether intentional or not, she has committed a form of fraud (and) she has benefited enormously from doing so."