Trump, Haley, DeSantis? Here's everyone running, rumored, or sitting out the GOP 2024 presidential primary
Your scorecard to the 2024 Republican presidential nomination race as the GOP primary field continues to expand
The 2024 GOP presidential nomination race - at this early point - appears to be a heated battle between former President Donald Trump - the clear front-runner - and Florida Gov. Ron DeSantis — even though only one of the pair has officially entered the race.
Trump is one of five major Republican candidates to formally declare a White House run, but many are watching DeSantis, the popular conservative governor who's already made stops the past two months in Iowa and New Hampshire, the first two states to lead off the GOP presidential nominating calendar.
As political prognosticators speculate about who may run, two potential contenders whom pundits had viewed as likely candidates, recently declined to run.
POMPEO ANNOUNCES 2024 DECISION ON
Asked in a Fox News Digital interview earlier this year about a possible 2024 presidential run, the governor emphasized that "my primary focus right now is to maintain those conservative principles and policies for the state of Texas and do my part to expand them across the country. But for the next six months, I've got to get these policies passed for the state of Texas to ensure that we put our state on a pathway for not just the next four years but for [the] next 40 years."
Asked if he's not ruling out a potential White House run, the 65-year-old Abbott said, "I think a more accurate way to say it is it's not something I'm ruling in right now. I'm focused on Texas, period."
TED CRUZ
Sen. Ted Cruz of Texas, the runner-up to Trump in the combustible 2016 GOP presidential nomination race, is running for re-election in the Senate next year, and is already gearing up for what may become a bruising battle.
CRUZ SAYS HIS 2024 RE-ELECTION WILL BE A 'FIREFIGHT'
While he has repeatedly said that "when I ran in '16, it was the most fun I've had in my life," the senator is clearly passing on any 2024 presidential bid. And two of his top outside politcial advisers are now helping DeSantis.
But Cruz doesn't rule a future White House run, telling Fox News Digital in March that "there is a season for everything. I can tell you this. I am 52 years old. And life is long, and I intend to be in this fight for as long as there is breath in my body."
RICK SCOTT
Sen. Rick Scott, a former two-term Florida governor who this past cycle chaired the Senate GOP campaign committee, has already started ramping up his 2024 re-election campaign.
But some political pundits still view Scott, a former health care executive who's the wealthiest member of the Senate, as a possible White House contender.
Fueling more speculation was an ad Scott went up with earlier this year with an ad where he calls for "change" the Republican Party. The seven-figure ad blitz, which was first reported by Fox News, didn't run just in Florida, but from coast to coast on national cable TV.
While the 70-year-old Scott virtually headlined a weekly gathering of top conservative leaders and activists in New Hampshire earlier this year, it's unlikely he'll change course and launch a presidential campaign.
WILL HURD
Former Republican Rep. Will Hurd of Texas has made two trips so far this year New Hampshire and one to Iowa, sparking speculation that the one-time clandestine officer in the CIA who went on to serve three terms in Congress, is gearing up for a potential White House run.
"The GOP will continue to lose to Democrats if Donald Trump is the nominee," Hurd told Fox News recently.
Hurd, who was the only Black Republican in the House during his tenure in Congress from 2015 to 2021, is not a fan of the former president, so his criticisms of Trump come as no surprise.
But Hurd added that "I'm not satisfied with the field as it stands right now. No one is taking on Trump effectively, or presenting a vision for the future."
"I've served my country before, and I won't rule out the opportunity to do it again," he emphasized.
LIZ CHENEY
Former Rep. Liz Cheney of Wyoming has repeatedly vowed to do "whatever it takes to keep Donald Trump out of the Oval Office."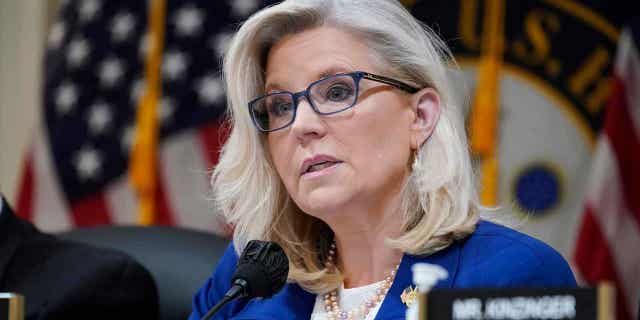 Cheney, a longtime Trump critic who was stripped of her House GOP leadership position and last summer routed in the Republican primary in her bid for renomination by a Trump backed challenger, was a co-chair of the Democrat-dominated Jan. 6 select committee that in its final report recommended barring the former president from ever holding office again.
Cheney, 56, has mulled a presidential bid in order to directly take on Trump, but has said she hasn't "made a decision yet about what I'm going to do."
JOHN BOLTON
Former national security adviser John Bolton, who served under Trump, has been weighing a Republican presidential run since December.
That's when he told Fox News he was "prepared" to get into the White House race if other potential Republican contenders didn't "repudiate" controversial comments Trump had made days earlier suggesting the "termination" of parts of the U.S. Constitution in order to "throw the Presidential Election Results of 2020 OUT."
"I view it really as roughly equivalent to saying he [Trump] wants to overthrow the government," Bolton argued at the time.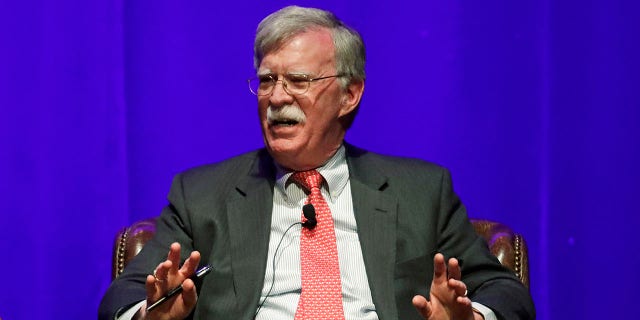 The74-year-old Bolton has a long history serving in Republican administrations, from working in the Justice Department under then-President Ronald Reagan and the State Department under then-President George H.W. Bush.
As a leading State Department official during former President George W. Bush's administration, he was a strong proponent of the Iraq War. He later served as ambassador to the United Nations during Bush's second term.
Bolton, who's long been known as a foreign policy hawk and advocate of U.S. military action overseas, called for the scrapping of the Iran nuclear deal signed during the Obama administration.
Bolton tested the presidential waters in the 2016 cycle with trips to Iowa and New Hampshire, the first two states to vote in the GOP's presidential nominating calendar. But he eventually decided against making a White House run.
MIKE ROGERS
Former Rep. Mike Rogers of Michigan, who along with his wife formed a group called "Lead America" to try to remedy the growing discouragement with politics and find solutions to national problems, has been road testing his message and his suggested solutions in recent months with trips across the country, including with stops in Iowa and New Hampshire.
"I think it's important to get here to have this discussion of ideas about the future of the country with people who are going to have an outsized impact on what happens in 2024," Rogers stressed.
When asked about his 2024 timetable, Rogers told Fox News he will jump into the race "if I can get to that point where people are really ready for those hard solutions, and creative solutions, and innovative solutions, and an optimistic position for our future."
FRANCIS SUAREZ
After a stop in Iowa in March, Mayor Francis Suarez of Miami headed to New Hampshire in April.
The visits to the first two states to vote in the GOP presidential nominating calendar are sparking further speculation that the Florida Republican is seriously mulling a White House run in 2024.
"Look, I'm seriously considering a run. It's something I discussed with my family. My family is on board," the two-term mayor said in a recent interview on the Fox News Channel.
The 45-year-old Suarez, the son of former Miami mayor and former Miami-Dade County Commissioner Xavier Suarez, is also currently on a 10-city cross-country swing to speak with law enforcement, politicians and community groups about keeping Americans safe from crime.