Texas House votes to impeach Republican Attorney General Ken Paxton
Former President Trump and Sen. Ted Cruz, R-Texas had backed Paxton
The Texas House of Representatives voted Saturday to impeach Republican Attorney General Ken Paxton over charges of bribery, disregard of official duties and abuse of public trust after hours of debate in an afternoon session -- sending the case to the state Senate.
The House voted 121-23 to impeach him, meaning he will step down temporarily as he faces trial in the upper chamber. A simple majority was required to impeach him.
The House's Committee on General Investigating had initiated an inquiry in March after Paxton and his office asked the legislature for $3.3 million to settle a wrongful termination lawsuit filed by whistleblowers in the office. The former employees had called in 2020 for an investigation into Paxton's actions regarding an Austin real estate investor who had his home searched by the FBI. They accused Paxton of using his office to protect him by authorizing an investigation into the FBI.
SEN. CRUZ DEFENDS TEXAS AG PAXTON AMID IMPEACHMENT EFFORTS FROM 'SWAMP IN AUSTIN'
The articles of impeachment allege that the settlement delayed the discovery of facts and testimony to Paxton's advantage.
"Over the course of several months, the Committee and staff set out to determine if payment of the settlement was warranted because of the lack of discovery in the litigation and because Paxton and his office were not forthcoming about his conduct regarding the whistleblower's good faith reports of his violations of his constitutional and statutory duties," a committee memo this week said.
The Republican-led investigation has presented findings that Paxton recommended the developer, Nate Paul, employ a woman with whom Paxton was allegedly having an affair, and that Paul aided Paxton with a renovation of his home in exchange for favorable legal help from Paxton's office. Paxton is also accused of obstruction of justice and false statements in official records.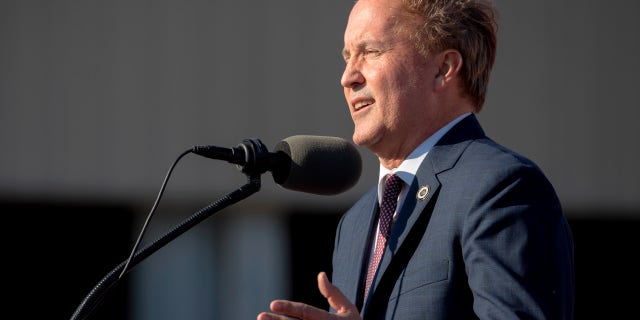 It is the latest allegation of wrongdoing against the conservative firebrand -- who has launched a number of high-profile lawsuits in support of conservative causes and against the Biden administration. He was indicted on securities fraud charges in 2015, but has yet to stand trial.
Paxton has dismissed the impeachment push as "political theater" based on "hearsay and gossip, parroting long-disproven claims."
TEXAS HOUSE COMMITTEE RECOMMENDS IMPEACHING ATTORNEY GENERAL KEN PAXTON FOLLOWING INVESTIGATION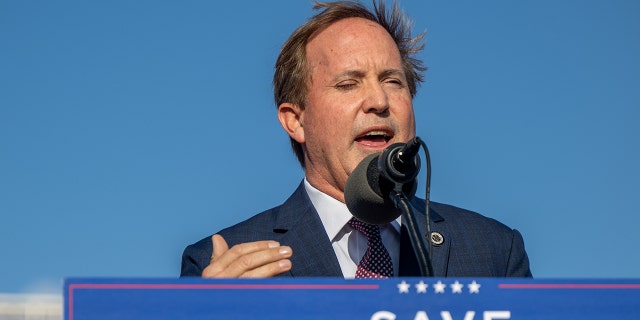 Ahead of the vote, Paxton secured the backing of Texas Sen. Ted Cruz, who called the proceedings "a travesty."
"For the last nine years, Ken has been the strongest conservative AG in the country. Bar none. No attorney general has battled the abuses of the Biden admin more ferociously—and more effectively—than has Paxton."
TEXAS AG PAXTON SLAPS BIDEN ADMIN WITH LAWSUIT OVER USE OF CBP ONE APP: 'PRE-APPROVING MORE FOREIGN ALIENS'
"That's why the swamp in Austin wants him out," he continued. "The special interests don't want a steadfast conservative AG. I understand that people are concerned about Ken's legal challenges. But the courts should sort them out."
Paxton posted a statement to Twitter after the impeachment, writing "I look forward to a quick resolution in the Texas Senate, where I have full confidence the process will be fair and just."
"The ugly spectacle in the Texas House today confirmed the outrageous impeachment plot against me was never meant to be fair or just. It was a politically motivated sham from the beginning," he said.
Former President Donald Trump also gave his backing to the AG, saying on Truth Social: "Free Ken Paxton."
"Hopefully Republicans in the Texas House will agree that this is a very unfair process that should not be allowed to happen or proceed -- I will fight you if it does," he warned.
Democrats in the House had presented their case against Paxton, with Rep. Ann Johnson accusing Paxton of being "desperate to keep this case in the court of public opinion."
"Because he has no ability to win in a court of law. See, in a court of law, a judge will provide over that case and he will be treated just as any other civil or criminal defendant," she said.
While some Republicans have backed impeachment, others had expressed concern about the method of the investigation and impeachment, calling it rushed and politicized.
"I don't think today is about whether there's guilt or innocence, it's about process," Rep. Tony Tinderholt said.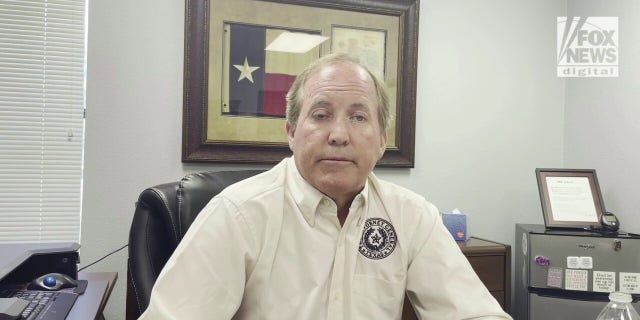 A two-thirds majority is required in the Senate to remove him from office. As the trial goes on, Gov. Greg Abbott will appoint an interim replacement.