Taylor Swift screams during Eras Tour concert for security guard to stop harassing fan
The Eras Tour began in March and is set to conclude in August
Bad blood was percolating in the Philadelphia stratosphere at Taylor Swift's Eras Tour on Saturday night.
Performing her second of three shows at Lincoln Financial Field in Philadelphia, Swift's lively concert was interrupted by a disturbance off-stage.
While performing her hit song "Bad Blood," Swift could be heard yelling at an unknown individual, "She's fine. She wasn't doing anything!"
As the song builds to the chorus, Swift grows more agitated, yelling, "Hey! Stop!"
TAYLOR SWIFT SPEAKS OUT AFTER INJURING HERSELF DURING ERAS TOUR: 'IT WAS MY FAULT COMPLETELY'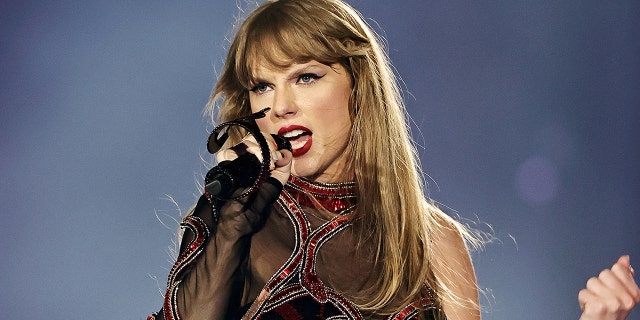 Fox News Digital spoke to a fan at the concert, who detailed their confusion of the situation.
"As Swifties we were confused whether it was part of the song or not because of the nature of the song," she explained of the hit track off Swift's 1989 album.
"But we knew something was off, especially because Taylor doesn't speak to her fans that way."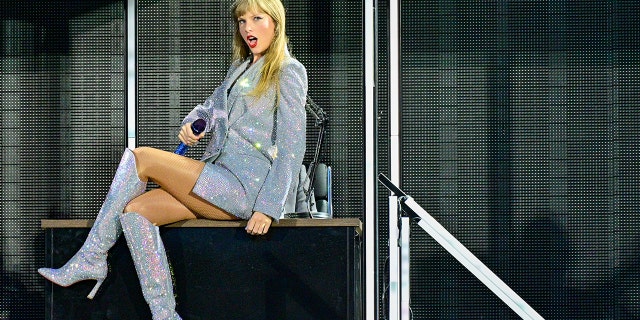 A representative for Swift did not immediately return Fox News Digital's request for comment.
The 12-time Grammy Award winner uttered one final "Stop" before strutting across the stage and continuing on with her set. She never addressed the incident, although video of the contentious moment went viral on social media.
Fans immediately defended Swift, explaining she was yelling at a security guard in an effort to protect her fans.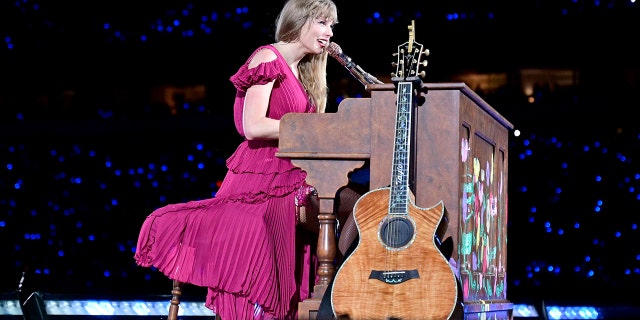 CLICK HERE TO SIGN UP FOR THE ENTERTAINMENT NEWSLETTER
People on social media were eager for the fan to come forward and explain exactly what happened.
In a video shared to her friend's TikTok account, Maryland resident Kelly Ingus revealed she was the fan Swift was protecting.
"Basically, the guard had been harassing our group all night… He just kept telling us not to touch the rail, and like every time we did anything, he was like on top of us," she began.
"We're dancing, we're having fun, and he didn't like it," she continued. "Taylor noticed that I was having fun and that he didn't like it, and she didn't like it. And then he basically like got escorted out, and then they offered us free tickets for tonight."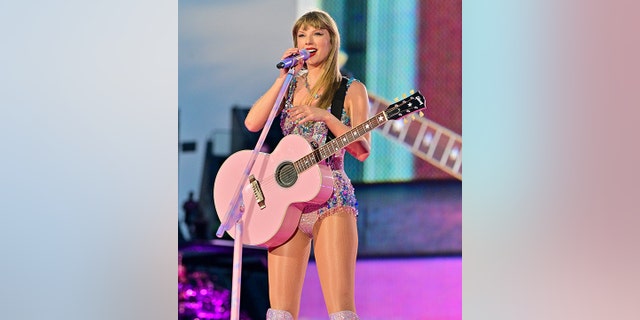 The video quickly amassed more than 1 million likes, prompting Ingus to create her own account and thank Swift for standing up for her.
The next leg of Swift's tour will be at Gillette Stadium in Foxborough, Massachusetts.