State Department advisory board member praised former fugitive Communist once on FBI's Most Wanted List
State Dept's Nola Haynes said she 'decided to go to UCLA' because of its 'Black Panther legacy'
A member of the State Department's International Security Advisory Board (ISAB) is a longtime Diversity, Equity and Inclusion consultant and heaped praise on noted abolitionist Angela Davis, a former Communist and fugitive who was charged in the 1970s for her alleged role in the killing of a prison guard.
As a member of the ISAB, Eboni "Nola" Haynes and the two dozen other members advise Secretary of State Anthony Blinken and Undersecretary Bonnie Jenkins on strategies related to "arms control, disarmament, nonproliferation, outer space, critical infrastructure, cybersecurity, the national security aspects of emerging technologies, international security, and related aspects of public diplomacy, according to its website." Haynes' Linkedin says she became a board member last July.
Haynes, an adjunct professor at Georgetown University, posted an Instagram photo in 2019 showing her with Davis, who was previously an active member of the Black Panther Party and the Communist Party of the United States of America.
"It's hard to put in words how wonderful & powerful yesterday was at the Social Justice Summit at @ucla," Haynes wrote on Jan. 13, 2019. "The highest honor was meeting my intellectual-activist shero #angeladavis. The conversation with Dr. Davis & @common was inspiring."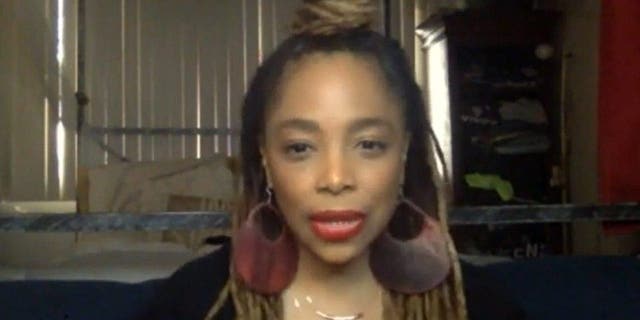 DC PUBLIC LIBRARY TO HOST ANGELA DAVIS, FORMER FUGITIVE COMMUNIST PARTY MEMBER
Davis, 78, an abolitionist who gained notoriety in the 1960s and '70s, was charged with murder, kidnapping and criminal conspiracy in 1970 after authorities linked her to the purchase of weapons that were later used by three inmates, who took a judge and juror hostage during their trial for killing a prison guard.
Law enforcement officials responded with a barrage of bullets and the inmates and judge died. Davis was accused of providing weapons used in the incident and was put on the FBI list until she was captured in 1972. She spent 16 months in prison before she was acquitted of all charges.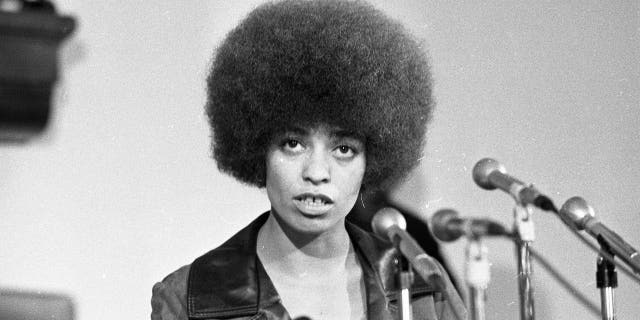 Davis has since authored ten books and become a leading activist of the abolitionist movement, which seeks to abolish U.S. policing and prisons. In 1997, she co-founded Critical Resistance, a national organization that seeks to dismantle what it describes as the prison industrial complex.
Haynes said in her 2019 post that the "Black Panther legacy" at UCLA was what ultimately drove her decision to attend there.
"The conversation with Dr. Davis & @common was inspiring," she wrote. "Dr. Davis talked about global oppression, global Blackness & prison abolition. To be fully transparent, I decided to go to UCLA over all the other schools bc of the Black Panther legacy & long commitment to social justice. Over the years, I've listened to the advice & sage words from the women that were there at UCLA in the 60s & 70s. I'm proud to be apart of such a strong & formidable history."
During the three-year anniversary of the picture, she posted on Instagram in 2022 that she "stood next to Professor, Angela Davis - the baddest of the baddest for an entire generation. Yawl see where I'm going with that?!"
"That Black Bruin energy is next level," she added.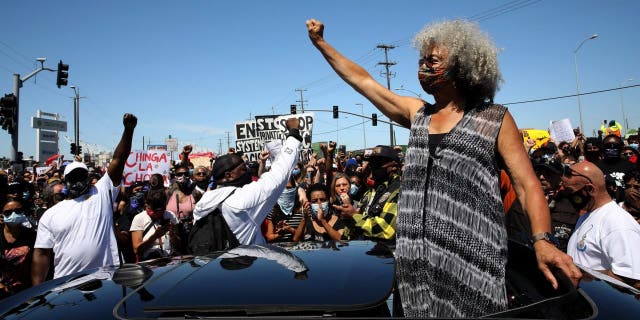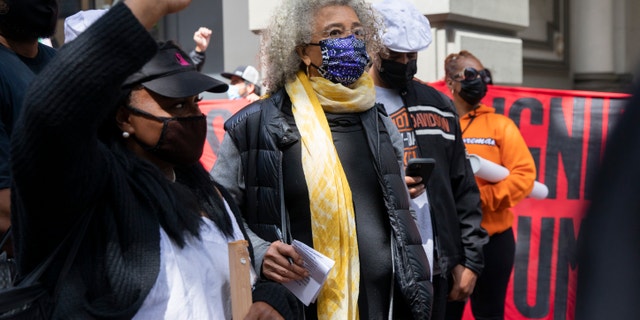 According to Haynes' State Department bio, she has over 10 years of experience working in "Diversity, Equity, Inclusion and Accessibility (DEIA)" and was previously named "one of the top 50 leaders in national security and foreign affairs by the Center for Strategic and International Studies (CSIS) and Diversity in National Security (DINSN)."
Haynes and the State Department did not respond to Fox News Digital's requests for comment.