'Squad' Democrat senses lack of frustration among Black Americans over reparations: 'People have lost hope'
Fellow far-left 'Squad' member Cori Bush recently introduced a $14 trillion reparations bill in the House
Rep. Jamaal Bowman, D-N.Y., told the New York Times that Black Americans and voters have "lost hope" for reparations because Democrats haven't done a good job explaining how it would work.
"People have lost hope," Bowman told the Times.
"We haven't done enough to engage or explain how it would work," he said, arguing that it would help the economy. "This is a collective issue of justice for all people."
A Democratic strategist also told the outlet that it was not a top issue among Black Americans. The New York Times reported that the demographic has been more passionate about student-loan forgiveness, voting rights and police reform.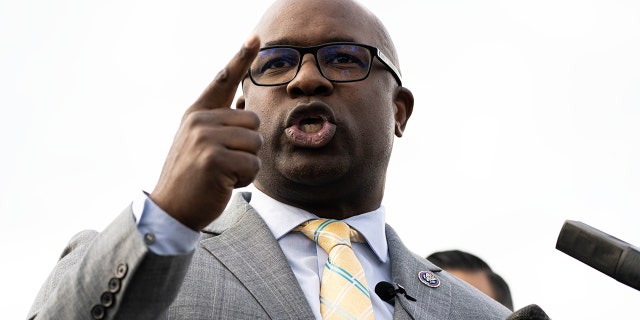 CALIFORNIA REPARATIONS PANEL APPROVES PAYMENTS OF UP TO $1.2 MILLION TO EVERY BLACK RESIDENT
The Times cited polling from the Pew Research Center that showed six in 10 Black adults who are supportive of reparations do not believe it will happen in their lifetimes.
"Reparations is not a top-tier issue of concern for African Americans broadly across the country and particularly across any of the battleground states," Cornell Belcher, a Democratic pollster and strategist, told the New York Times.
The outlet reported that reparations divided the Democratic Party's voter base and have put party leaders in an "uncomfortable position."
While Black voters largely support reparations, support among Hispanics was 39% and 33% among Asians, according to 2021 polling from the Pew Research Center.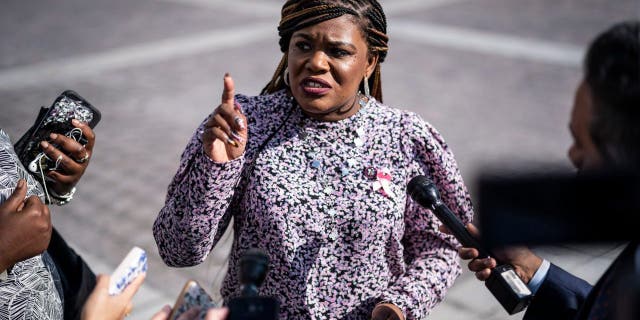 MOST DETROIT RESIDENTS SUPPORT REPARATIONS AHEAD OF TASK FORCE MEETING
Rep. Cori Bush, D-Mo., alongside other left-wing "Squad" members, introduced a $14 trillion reparations bill in the House on May 17.
"Black people in our country cannot wait any longer for our government to begin addressing… all of the harm it has caused since the founding, that it continues to perpetuate each and every day all across our communities, all across this country," Bush said at a press conference.
"Let us speak this truth, uncomfortable as it may be: Our country was not founded on the principle that all people are created equal. It was founded at the expense of the lives, freedom and well-being of Black people, African folks who they stole," she continued.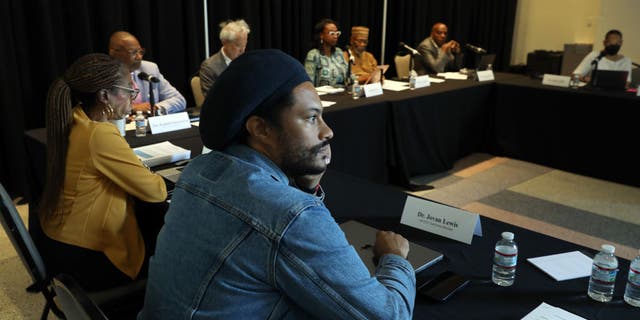 Cities and towns across the country have also proposed giving reparations to qualifying Black residents.
The city of San Francisco's reparations proposal would give $5 million to every qualifying Black resident, in addition to other recommendations like free mental health, prenatal care and rehab treatment for low-income Black city residents, victims of violent crimes and those who were formerly incarcerated.