South Dakota reporter pleads guilty to making prank call using Gov. Kristi Noem's cellphone number
Dakota News Now reporter Austin Goss was fired from the organization after the incident
A TV reporter pleaded guilty Tuesday in connection with making a prank call using South Dakota Gov. Kristi Noem's personal cellphone number.
Austin Goss pleaded guilty to misdemeanor disorderly conduct that stemmed from a pre-recorded Jan. 22 prank call to Dan Lederman, the former chairman of the South Dakota Republican Party.
The call, which came from a website called PrankDial, made it appear it was coming from Noem's cellphone.
SD LAWMAKERS FAIL TO OVERRIDE GOV. NOEM'S CRYPTOCURRENCY REGULATION VETO
Goss was eventually fired from Dakota News Now after it learned of the matter. His attorney, Jason Glodt, called the incident a "practical joke" between his client and a friend.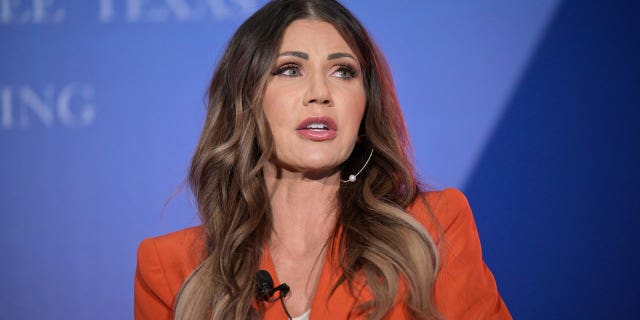 "The Court granted Mr. Goss a suspended imposition of sentence so there will be no conviction on his record," Glodt said in a statement. "I believe it is unfortunate he was charged in the first place, but appreciate the willingness of the State's Attorney to reduce the charge."
In the pre-recorded call, a mafia member angrily accuses the recipient of stealing boxes of vaccines, including lines like "You telling me you didn't tell Vito that you were gonna try to move the three boxes of that AstraZeneca outside this family?" The call ends "You've just been pranked by PrankDial.com."
After the call, Noem urged the U.S. Attorney General's Office to investigate the leak of her personal cell phone number and family information.
Fox News Digital has reached out to Noem's office.