Soros-backed St. Louis attorney refuses to charge Cinco De Mayo shooting suspect on lack of evidence: reports
St. Louis outgoing prosecutor Kim Gardner has a history of being scrutinized over soft-on-crime policies
Police in St. Louis, Missouri, said a woman who was arrested for her alleged role in a weekend shooting is no longer in custody because the St. Louis Circuit Attorney's Office is refusing to press charges, according to reports.
According to FOX 2 in St. Louis, Amber Booker, 33, was arrested by the St. Louis Metropolitan Police Department during an investigation into a shooting toward the end of a Cinco de Mayo festival on Saturday night.
Police shared images of two suspects involved in the shooting, with one image depicting a woman suspected to be Booker, and another of a man. In both pictures, the suspects are holding guns.
The news station learned from the police department that circuit attorney Kim Gardner's office refused to press charges because of a "lack of evidence" for each count charged. The prosecutor's office also said the victim refused to assist in the investigation.
SOROS-BACKED PROSECUTOR MIRED IN SCANDAL RESIGNS FROM OFFICE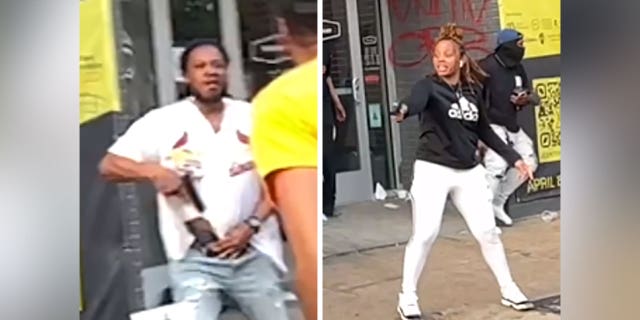 Investigators were looking to charge Booker with two counts of first-degree assault and two counts of armed criminal action.
"We are working closely with police on this ongoing investigation," Gardner's office told Fox News Digital. "We cannot comment further at this time."
YET ANOTHER MISSOURI OFFICIAL MAY TAKE SOROS-BACKED PROSECUTOR TO COURT AS MORE ASSISTANTS RESIGN
As the party on Cherokee street was winding down, gunfire broke out at about 7:30 p.m. on Saturday.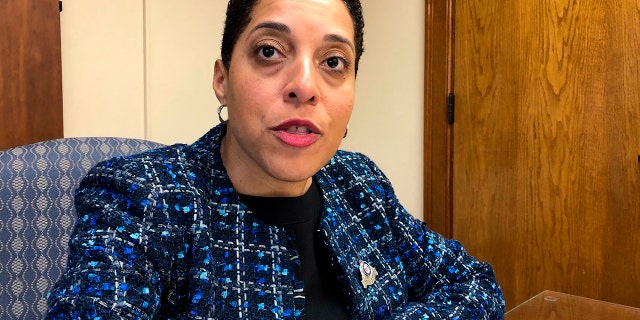 According to police, a man was grazed in his upper thigh and a woman was shot in the leg. Both victims were taken to a nearby hospital and are in stable condition.
An investigation found the victims were watching some men fight from an intersection when one of the suspects started waiving a handgun. As the incident escalated, Booker allegedly fired a gunshot.
JUDGE SHREDS SOROS-BACKED PROSECUTOR, MOVES TO HOLD HER IN CRIMINAL CONTEMPT: 'RUDDERLESS SHIP OF CHAOS'
When the shooting happened, the male suspect was wearing a Cardinals jersey, white undershirt, light blue jeans with tears in the knees and white sneakers.
The decision not to charge the suspect comes nearly a week after the George Soros-bankrolled prosecutor in St. Louis resigned from her spot amid efforts from the Missouri attorney general to fire her for allegedly neglecting her duties.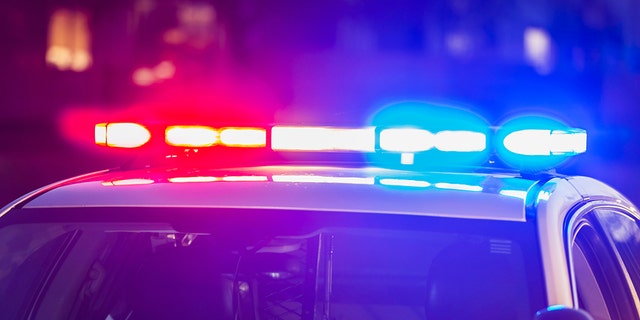 Gardner was supported by liberal billionaire and Democrat mega-donor Soros in 2016, and for her re-election in 2020.
Her time as the city attorney was riddled with accusations of misconduct and mishandled cases, one of which resulted in Gardner being publicly reprimanded and fined by the Missouri Supreme Cour
She has also been criticized for soft-on-crime policies.
Although she submitted her resignation on May 4, it is effective on June 1.