Shanquella Robinson family holds DC rally calling on Biden to intervene, says FBI is withholding records
The FBI announced last month it would not be pursuing criminal charges in what Mexico has declared a 'femicide'
The family of Shanquella Robinson is holding a rally Friday morning in Washington, D.C., calling on the Biden administration to intervene and extradite her alleged killer and calling out what they say is an inadequate investigation by the FBI.
Robinson's supporters are set to gather in front of the National Council of Negro Women Headquarters in the nation's capital Friday morning, 200 days after her death, to draw attention to the investigation into Robinson's mysterious death at a Mexican beach resort which her family's attorneys say the FBI has not properly handled.
"The FBI has not released any documents to the family at all," Robinson family lawyer Sue-Ann Robinson, no relation, said in a press release Thursday night. "Nothing from the investigation or even their decision in writing. They've advised that the file is still 'open', so they can't give any documents. But charges have been declined so the family is left with more unanswered questions and no closur
Robinson's family will be visiting the White House shortly before Friday morning's rally and press conference, WBTV reported.
SHANQUELLA ROBINSON FAMILY PLEADS WITH BIDEN TO 'STEP IN' AFTER MYSTERIOUS DEATH IN MEXICO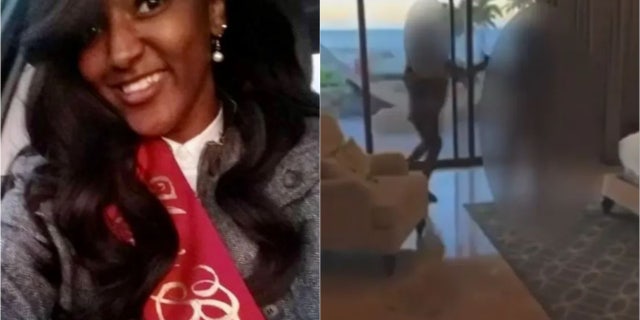 The FBI announced last month that it will not pursue criminal charges against Robinson's female travel companion, who Mexican authorities charged with killing the North Carolina 26-year-old while the two were vacationing as part of a group at the Fundadores Beach Club in San José del Cabo.
"Based on the results of the autopsy and after a careful deliberation and review of the investigative materials by both U.S. Attorneys' Offices, federal prosecutors informed Ms. Robinson's family today that the available evidence does not support a federal prosecution," the FBI said in a statement.
Attorney Robinson told Fox News Digital that the FBI was unable to determine a cause of death in their autopsy which was conducted, according to the family, in mid-November after Shanquella Robinson was embalmed.
An autopsy in Mexico conducted shortly after Robinson was found dead, concluded that Robinson's death was the result of "severe spinal cord injury and atlas luxation," along with instability of the first two neck vertebrae.
"They're saying that their autopsy that is admittedly compromised has a completely different, an undetermined cause of death that is completely different from the Mexican autopsy that was done immediately and contemporaneously with the events that led to her death," attorney Robinson told Fox News Digital. "So, to me it's just garbage. There has to be some sort of independent work done."
The family has also expressed frustration as to why it took
U.S. authorities
from late October until April to determine that charges would not be filed and conclude that the autopsy was not conclusive.
"No disrespect to them but if they would have taken it seriously from the beginning then they would have had a practitioner in Mexico or someone who could have met the body at the airport and done exactly what's done in prioritized transnational criminal cases to preserve evidence because they are seasoned investigators so they know how important the first 48 hours are. So to me, to say, oh, well, we waited weeks to get this done and now we don't have enough evidence as if that means it exonerates the people that are involved."
Additionally, a video surfaced on social media shortly after Robinson's death showing the American woman Mexican authorities are looking to extradite viciously beating her as the other travel companions looked on. Robinson's family believes that video alone is enough evidence to pursue charges, especially considering Robinson's friends initially claimed she died from alcohol poisoning.
FAMILY OF NC WOMAN KILLED ON MEXICO VACATION REVEALS FRIEND IS A SUSPECT, BEGS BIDEN FOR EXTRADITION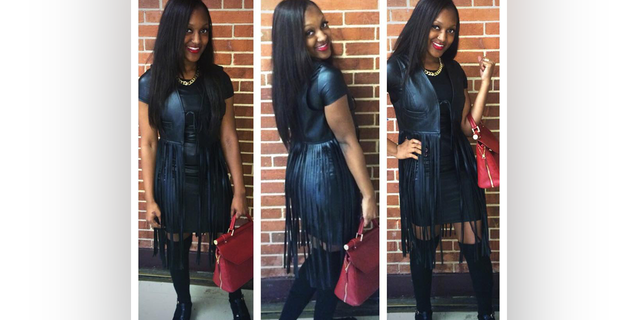 "That's why so many people are frustrated. It's like ok, you messed up the timing of the autopsy, that doesn't change what we're seeing in the video," attorney Robinson told Fox News Digital. "We obviously have severe dereliction of duty in terms of timing, certainly, bare minimum. But it's the posture that the dereliction somehow exonerates the people in the video, I don't agree with that."
Ultimately, attorney Robinson told Fox News Digital it will take diplomatic intervention at the highest levels of the Biden administration to either push for criminal charges or allow Mexican authorities to carry out their extradition request.
RALLY HELD FOR SHANQUELLA ROBINSON, FATHER DESCRIBES MOMENT HE SAW HER BODY: 'ALL I WANT IS JUSTICE'
Trial attorney Mercedes Colwin dismissed to Fox News Digital any suggestion that the discrepancies between the autopsy would somehow hinder U.S. prosecutors from a conviction in a criminal case.
"The first part of it is that there's so much ample evidence to show the severe beating even though there was this dichotomy between the Mexican autopsy and the U.S. autopsy that was done, there are plausible explanations for the differences," Colwin said.
"You can have presumably an expert explain that the integrity of the body was affected post embalmment and I think everyone, whether you're an expert or not, would understand that if an autopsy is taken within the first day of the death and there has been nothing to disturb the integrity of the body then presumably the injuries that were recorded in the Mexico autopsy would have the most plausible, reasonable explanation as to what happened here. You can explain to a jury and the jury would certainly understand where there might be a difference in the autopsy."
"Number two, you have a compelling videotape showing a severe beating," Colwin added.
Going forward, Colwin explained that there are avenues the U.S. government can still take in order to pursue charges in Robinson's death.
"There are two things that the federal authorities can do," Colwin, managing partner of the New York offices of Gordon & Rees and a top national legal analyst for Fox News, said. "One, there is a treaty that certainly they can exercise and extradite individuals that are part of the arrest warrant."
Colwin says the U.S. also has the ability using concurrent jurisdiction to prosecute the alleged killer in the United States on behalf of the Mexican government as if they were Mexican prosecutors which she says is "much easier to do" than extraditing.
"You don't want a situation where U.S. citizens or U.S. residents leave the U.S. and commit crimes in other parts of the world and feel that they can escape any sort of criminal liability as a result," Colwin said. "So if I were to make the argument for the government as to why the government should really take a second look at this, I would absolutely make sure that that message resounds loudly."
Neither the FBI nor the White House responded to a request for comment from Fox News Digital.