Shakira spotted with Tom Cruise after seemingly slamming ex Gerard Piqué in Woman of the Year speech
Tom Cruise chose not to attend King Charles' coronation concert, opting to watch the tracks at the Formula 1 Miami Grand Prix
A month after moving to Miami, Shakira is immersing herself in the city's culture, getting in on the action of Miami's Grand Prix.
The "Hips Don't Lie" singer did not enjoy the festivities solo, however, as she was spotted mingling with actor Tom Cruise throughout the day on Sunday.
Hidden behind massive sunglasses, the Colombian singer and "Mission Impossible" actor walked below the thousands of attendees in the stands, and briefly posed for a photo.
Cruise chose to attend the Grand Prix over King Charles' coronation in England.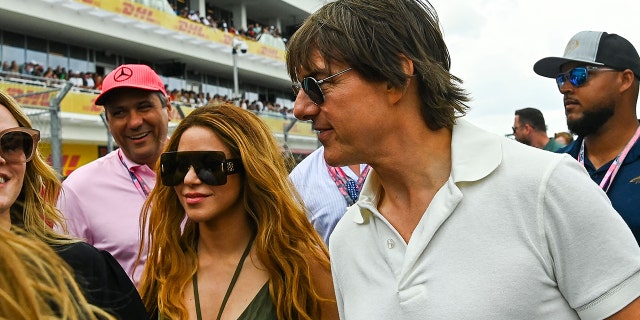 TOM CRUISE SKIPS CORONATION FOR F1 GRAND PRIX IN MIAMI
Despite missing the actual coronation weekend, Cruise pre-taped a message to the monarch. "Pilot to pilot, Your Majesty, you can be my wingman any time," he said, before descending into the clouds.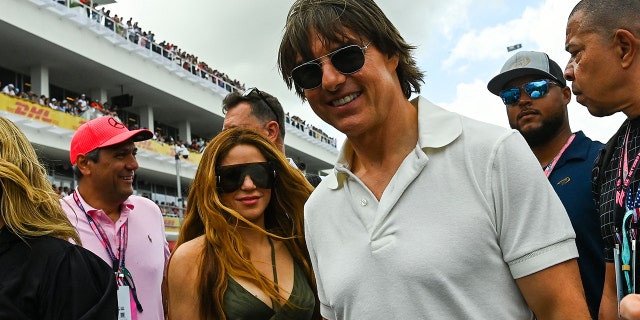 Shakira's weekend included more than just racing. She was also recognized as Billboard's first Woman of the Year at the Latin Women in Music gala on Saturday.
The singer, whose world has been upended in the last year, celebrated the power of a woman while seemingly taking a shot at her ex, Gerard Piqué.
"This has been a year of seismic change in my life where I've felt more than ever and very personally what it is to be women. And what it means," she said to the crowd in Spanish, translated to English by Billboard. "It's been a year where I've realized we women are stronger than we think, braver than we believed, more independent than we were taught to be. Because what woman hasn't, at some time in her life, forgotten herself because she's seeking the attention and love of someone else?"
"It happened to me, more than once," she confessed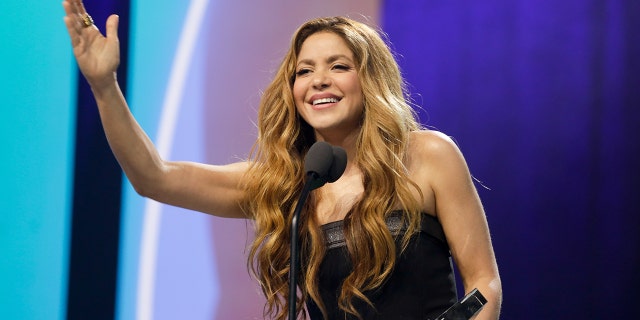 CLICK HERE TO SIGN UP FOR THE ENTERTAINMENT NEWSLETTER
"But there comes a time in the life of every woman where she no longer depends on someone else to love and accept herself just as she is," she said. "A time when the search for someone else is replaced by the search for oneself. A time when the desire to be perfect is replaced by the desire to be authentic, and where finding someone who is faithful is less important than being faithful to ourselves."
She and her partner of 12 years, former FC-Barcelona star Piqué, split last June. Rumors surrounding infidelity on Piqué's part swirled after the couple announced they would be going their separate ways. According to Page Six, fans noticed that Piqué's now girlfriend, Clara Chia Marti, was in the background of a Zoom he had done in 2021.
A source close to Shakira told the outlet that the Grammy Award-winning singer had been "devastated to learn that this woman clearly felt at home in the house they shared with their children."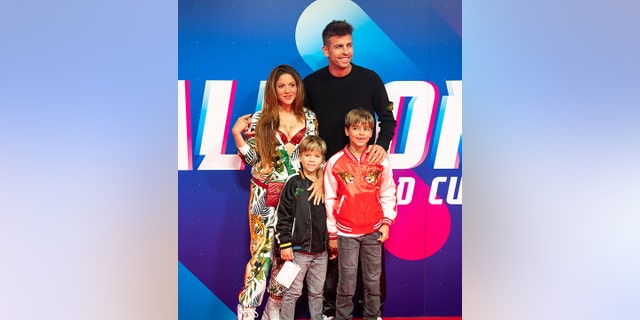 Engaging in a custody battle of their two sons, Milan, 10, and Sasha, 8, Shakira and Piqué reached a custody agreement in November, allowing her to move to Miami with her boys.
"It's true that when I felt most lost, music put me in the road back to myself. But the most important lessons I learned from other women, and for them, I wrote what I wrote, and I sang what I sang. Because only a woman can love until she's ripped apart; can speak with the most brutal honesty; can sing with anger; dance in ecstasy and be brought to tears with emotion. Only a woman can do that," she said to the audience.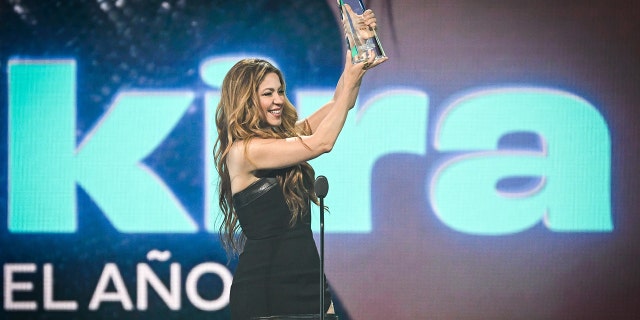 Shakira released a scathing diss-track earlier this year, calling out both Piqué and Marti in "Bzrp Music Sessions, Vol. 5."
Pivoting to more positivity, Shakira went on to applaud her mother, Nidia.
"Mami, despite the hardships you've faced this year, you're still standing with limitless love and resilience. You, mami, have been my woman of the year. So, this recognition is for you, and also for my friends who have supported me and who hold me up when my legs give out."
She continued: "I receive this honor with lots of love, but for me, more than celebrating the women of the year, we should celebrate the year of the woman. A year where us women have touched subjects that couldn't be touched, and said things that couldn't be said. And though some may have complained, there's no going back. Together, we've taken a step forward, and with each step we're more free and more fulfilled."