Ron DeSantis accuses Biden of bowing to border cartels while 'sitting around doing nothing'
DeSantis questioned the president's 'energy' and 'vigor'
Florida Gov. Ron DeSantis blasted President Biden for his handling of the U.S. border crisis Wednesday, declaring that drug cartels have more say on the border than the U.S. government while Biden "sits around doing nothing."
The Republican governor made the comments at a Wednesday press conference in Florida. He accused Biden of dereliction of duty with regard to both illegal immigration and the smuggling of drugs like fentanyl across the U.S. border.
"The U.S. is supposed to be the world's leading superpower, and yet we can't even maintain control of our own southern border?" DeSantis said. "The Mexican drug cartels have more to say about what goes on at the southern border than our own U.S. government does."
"Where is this president's energy? Where is his vigor? Where is his commitment to the cause? He is just sitting around doing nothing of importance or nothing of note while the American people suffer," He continued. "There is just no rule of law. It's been tossed out the window."
TEXAS REP SAYS GUATEMALAN PRESIDENT TOLD HIM 80,000 MIGRANTS HEADED TO BORDER WITH TITLE 42 SET TO EXPIRE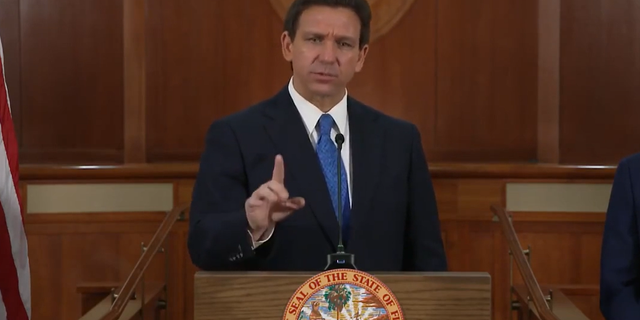 DeSantis went on to remark about how Martha's Vineyard residents complained when Florida sent just 50 migrants to the wealthy town. Residents argued at the time that they did not have the resources to care for the people.
"Well look at some of these other places. They're getting thousands of people coming illegally, and yet they're just supposed to grin and bear it," he said.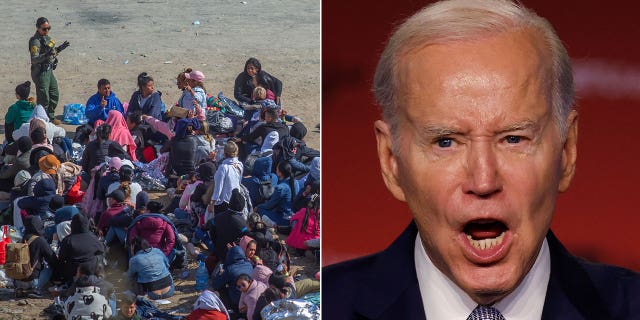 CBP, ICE TO LAUNCH ENFORCEMENT OPERATION IN EL PASO AS MIGRANT NUMBERS SURGE AHEAD OF TITLE 42'S END
The Florida governor's Wednesday statements came just a day after he appeared to take a major step toward announcing a 2024 presidential candidacy. DeSantis is widely expected to enter the race and many perceive him as the most credible Republican threat to former President Donald Trump.
The governor severed his relationship with the statewide Florida political committee Friends of Ron DeSantis, a necessary step to launch a federal campaign. DeSantis has fundraised through the committee for years, and it currently has $86 million on hand.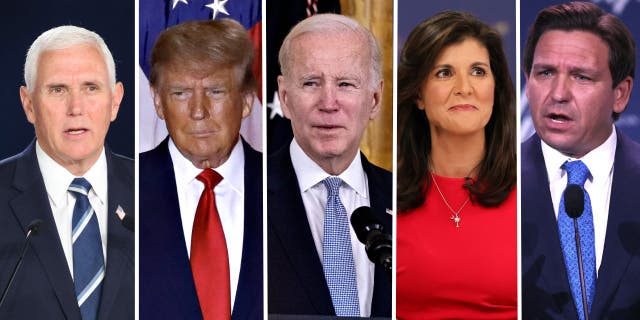 The political committee is now led by state Sen. Blaise Ingoglia, a close ally of DeSantis. Ingoglia did not comment on the development's relationship to a potential 2024 DeSantis campaign, but he did confirm his new role to Fox News Digital.
"It is an honor to serve as chairman of this political committee— we will continue to be a pro-parent, pro-student organization committed to protecting parental rights and advancing the Freedom Agenda," Ingoglia said in a statement. "This political committee will put children first, bolster and protect parental rights in education, and it will focus on electing the right candidates fighting to safeguard our kids from woke and divisive material in our classrooms. I look forward to helping get these candidates across the finish line."