Rafael Nadal withdraws from French Open, says 2024 will likely be final season on ATP Tour
Nadal said he could miss anywhere between one and four months
Rafael Nadal withdrew from one of his most successful tournaments, the French Open, and announced Thursday that he has not yet recovered from a lingering hip injury he sustained earlier this year.
The 36-year-old tennis pro also announced that the 2024 season would likely be his final on the ATP Tour.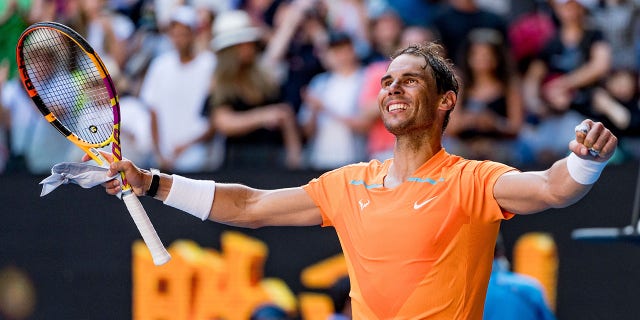 The announcement was made during a press conference at his tennis academy in Spain on Thursday.
NICK KYRGIOS WITHDRAWS FROM FRENCH OPEN AFTER SUFFERING FOOT INJURY DURING ARMED CAR ROBBERY: REPORT
Nadal did not offer a timetable for his return but said he could miss anywhere between a month or four months, suggesting that he may not return in time for Wimbledon in July.
"I'm not going to be able to play at Roland Garros. I was working as much as possible every single day for the last four months – [they] have been very difficult months because we were not able to find the solution to the problem that I had in Australia."
CLICK HERE FOR MORE SPORTS COVERAGE ON
Nadal has won the French Open a record 14 times and holds a career record of 112-3 across 18 appearances at the French Open. He became the oldest champion in tournament history when he won last year at 36.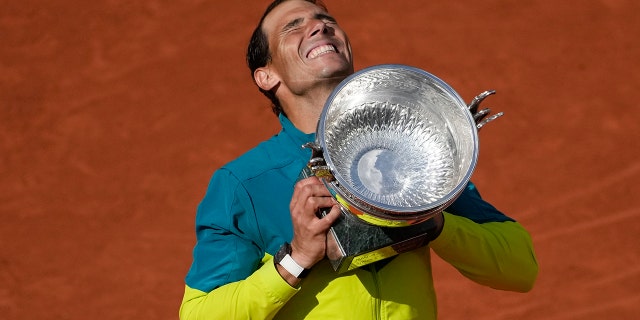 "I need to stop, I need to stop for a while," Nadal continued. "I don't know when I'm going to be able to come back to the practice court. But I'm going to stop for a while, maybe two months, maybe one month and a half, maybe three months, maybe four months – I don't know."
Nadal said the goal of this break is to allow his body to heal in time for next season, which he said is "probably going to be my last year on the professional tour."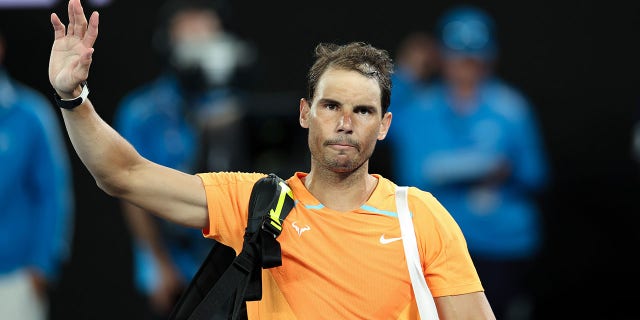 Nadal last played in the second round of the Australian Open on Jan. 18 when he lost to Mackie McDonald. He suffered a hip injury that sidelined the former World No. 1 for several months, prompting him to miss the start of the clay court season.