Prince William, Kate Middleton 'dedicated to duty' as monarchy's future: ' A real partnership'
The Prince of Wales became heir to the British throne upon the death of his grandmother, Queen Elizabeth II, in September
As King Charles is crowned this weekend, Prince William is one step closer to the British throne.
The Prince of Wales' father became Britain's new monarch upon the death of his mother, Queen Elizabeth II, in September 2022. The 74-year-old and his wife, Queen Camilla, will officially be crowned on Saturday at London's Westminster Abbey. But William and his wife Kate Middleton have already assumed a much more central role as the youthful face of the monarchy's future.
The couple married in 2011. They are parents to three children: Prince George, Princess Charlotte and Prince Louis.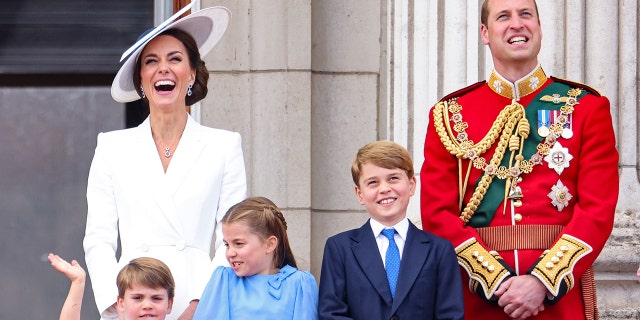 "I think the secret of the Wales' marriage is that it is very much a partnership," True Royalty TV co-founder Nick Bullen told Fox News Digital. "If you look at other royal relationships that have worked, they've been partnerships."
"Prince Philip and the queen were a partnership," he shared. "She might have been the woman on the stamps and the coins and the head of state, but they worked together. I knew Philip… I have been in the room [when] he said he knew his job was to work with her and support her, and that his service was to his monarch."
Bullen is an award-winning documentarian who has been producing programs about the British royal family for 20 years. He has also worked closely with the king for about a decade. His streaming platform features numerous specials about the British royal family in time for the coronation.
PRINCE WILLIAM, KATE MIDDLETON MAKE FIRST OFFICIAL CORONATION WEEK APPEARANCE AS THEY RIDE THE TUBE TO A PUB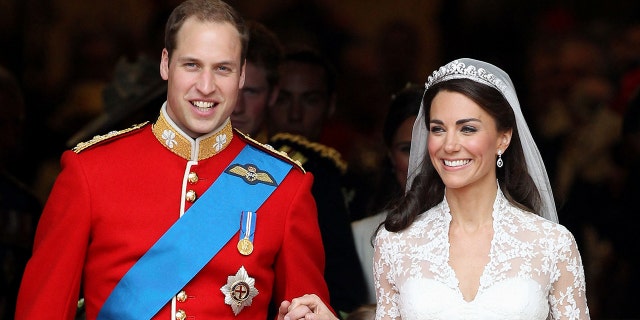 "The Prince and Princess of Wales' lives have changed enormously since the death of the queen," Bullen explained. "The moment William became next in line, everything changed. He was always serious about his duty, and he always knew what his destiny was, but now it's there… I think you can see the seriousness in the Wales' in a way that wasn't there even a year ago."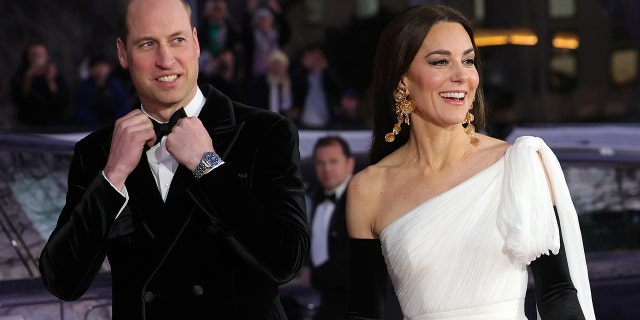 "We've recently been working with him in his role as president of the BAFTAs," Bullen continued. "And it was very interesting – his whole demeanor was, in some ways, more serious than I'd seen it before. The things that he wanted to be involved in were very serious causes that had a real purpose. He doesn't really want to talk about himself. The Princess of Wales doesn't want to talk about herself. They want to really focus on the causes and the things that are important to them, as opposed to about them."
Bullen pointed out that there's a stark contrast between how the Prince and Princess of Wales operate versus Prince Harry and his wife Meghan Markle. The Duke and Duchess of Sussex announced they were stepping back as senior royals in 2020. They now reside in California.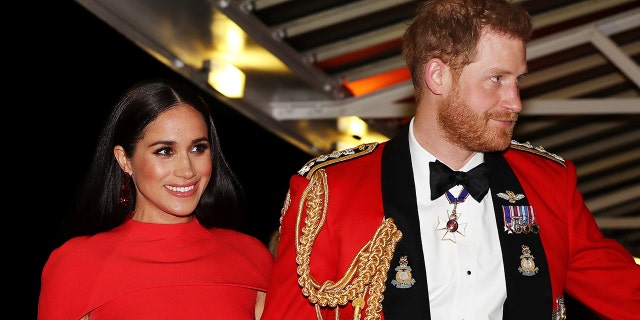 Since their departure, the British prince and the former American actress have secured deals with Netflix and Spotify to produce original content. The couple has also repeatedly aired their unhappiness with the royals.
In January, Harry, 38, wrote a memoir, "Spare," which is dominated by his strained relationship with his elder brother. The Duke of Sussex recounted a long-standing sibling rivalry that worsened after he began a relationship with Markle, 41. The Duke and Duchess of Sussex married in 2018.
Neither Buckingham Palace, which represents the king, nor William's Kensington Palace office, has commented on any of the allegations.
Most recently, Markle has signed for representation with powerhouse agency WME. While acting won't be an area of focus, film and television production, as well as brand partnerships and overall business-building will be explored, Variety reported.
CLICK HERE TO SIGN UP FOR THE ENTERTAINMENT NEWSLETTER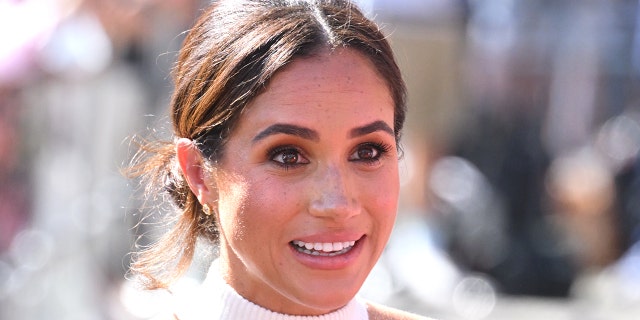 "I think it's no mistake that the Sussexes are seen as living this showbiz, celebrity life in Montecito, and the Wales' want to be seen as living a very serious life dedicated to duty and service," said Bullen. "I think you'll see that gap widen even more."
"[And] I think it's interesting, you're seeing the Princess of Wales recycling [her] dresses, wearing jewelry that's from the High Street," Bullen noted. "If she's wearing serious jewelry, it's from the crown collection. There's no frivolity in them… They know they've got a job to do."
Middleton, 41, is the first royal to hold the title of Princess of Wales
since William's late mother, Princess Diana
. William, 40, and his wife have also inherited Charles and Camilla's other honorary titles, the Duke and Duchess of Cornwall. That means managing and taking income from the Duchy of Cornwall, an estate comprising land across the U.K. that is reportedly worth 1 billion pounds.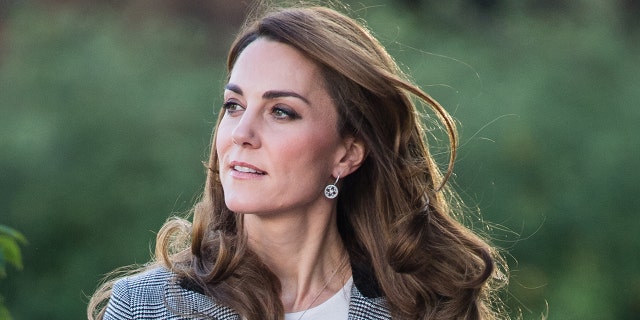 In addition to taking on royal duties in support of the king, both in the U.K. and overseas, Middleton devotes much of her time to several charitable causes, the royal family's official website revealed. Many of those organizations are centered on early childhood development and support.
In 2021, Middleton launched The Royal Foundation Centre for Early Childhood.
"I'm told very clearly that the Princess of Wales is very much part of the decision-making process in Kensington Palace," said Bullen. "She knows how best to work with William. And William, as we know from the stories of his explosions with Prince Harry, can have a temper. And I think the Princess of Wales is very good at managing the Prince of Wales. It's a partnership, and he knows how good she is and what a useful tool she is for the royal family."
PRINCE WILLIAM AND KATE MIDDLETON SMILE AND RIDE BICYCLES IN NEW PHOTO TO CELEBRATE 12TH WEDDING ANNIVERSARY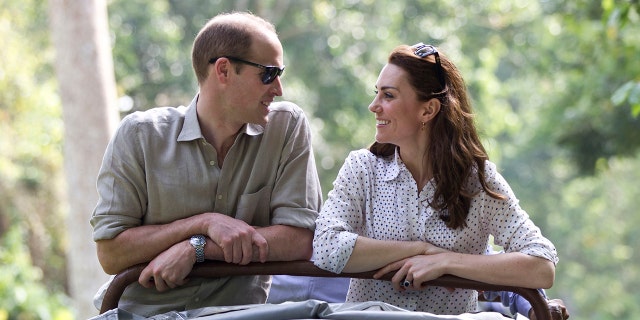 "And I think that's the key to all of those successful royal marriages – it's a real partnership," Bullen added.
Now that he is king, Charles is expected to be more careful with his words and must stay out of politics and government policy, in accordance with the traditions of Britain's constitutional monarchy. This presents an opportunity for William to step into that role as the royal family's environmental advocate, and speak more forcefully about the issues once associated with his father.
He already founded the Earthshot Prize, which is expected to hand out millions of pounds in grants for environmental initiatives over the next 10 years.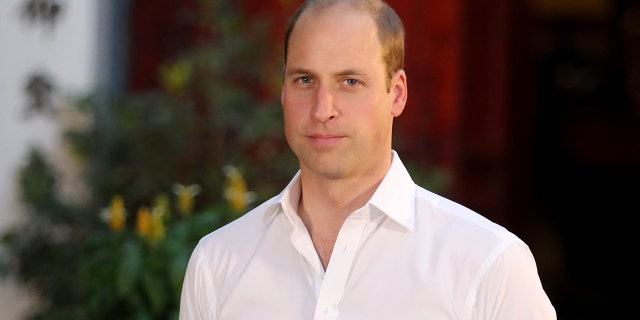 Royal expert Pauline Maclaran, author of "Royal Fever: The British Monarchy in Consumer Culture," previously told The Associated Press that William is keen to show "how he will treat things differently" as heir.
That willingness to be approachable is critical for the House of Windsor as it seeks to remain relevant to younger people and cement its role in British society, she pointed out.
"It's important that William shows there are going to be changes to the monarchy," said Maclaran. "Otherwise, you know, I suspect it really can't survive."