Prince Harry and Meghan Markle's photographer originally believed call from palace was a prank
The Duke and Duchess of Sussex have been married since 2018
Reflecting on the assignment he initially thought was a prank, professional photographer Alexi Lubomirski, is revealing his inspiration behind shooting Prince Harry and Meghan Markle.
"When I got off the phone, I said, 'I think Kensington Palace just called me.' Two days later I was sitting in front of [Harry and Meghan] talking concepts," Lubomirski told People magazine of being hired to take the couples' engagement photos in 2017.
When searching for inspiration for the couples' upcoming photo shoot, Lubomirski reveals he was inspired by another iconic couple: Audrey Hepburn and her husband Mel Ferrer.
In the famous photo, Ferrer envelopes Hepburn in his jacket, a concept Lubomirski thought Prince Harry could replicate with Markle.
PROWLER ARRESTED OUTSIDE MEGHAN MARKLE, PRINCE HARRY'S MONTECITO HOME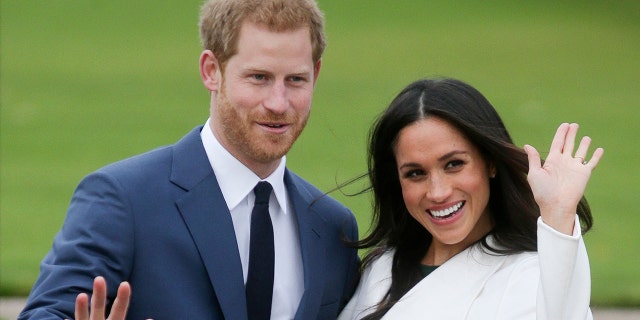 "It just popped in my head because I saw his overcoat and I said, 'Can you put that on?' And then everything just starts folding together," he explained.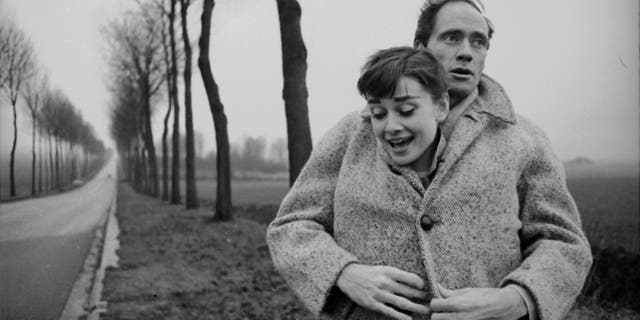 In the past, the Duke and Duchess of Sussex had a joint Instagram account with Prince William and Kate Middleton, which is where the photos were originally posted. Although the account has transitioned to belonging solely to the Prince and Princess of Wales, the photos have not been removed.
In one infamous photo from the shoot, Markle smiles and displays her engagement ring while grasping Prince Harry's face. His jacket drapes over her shoulders.
APP USERS CLICK HERE TO SEE PHOTO
Another romantic photo shows the future Duchess of Sussex in stride as she holds on to Harry's arm. Neither look directly at the camera, but they flash their stunning smiles.
APP USERS CLICK HERE TO SEE PHOTO
The shoot went so well for the British photographer that he was asked to shoot the couple's royal wedding in 2018.
"That was a blur," he shared of the experience. "I got about two hours of sleep the night before, thinking to myself, 'OK, do I have everything? How am I going to get everyone in place? How am I going to make the queen smile?'"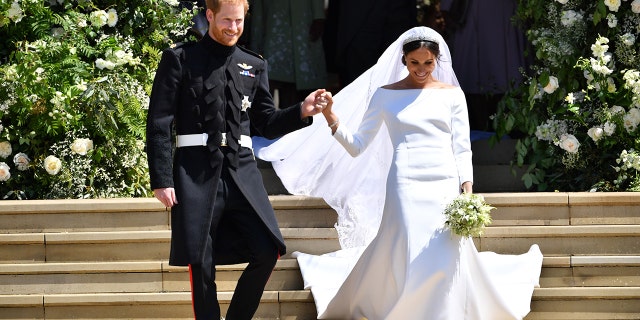 CLICK HERE TO SIGN UP FOR THE ENTERTAINMENT NEWSLETTER
In hindsight, Lubomirski says it was "probably the most high-pressure job" he has ever done.
While assembling the entire royal family for a portrait, Lubomirski remembers the room not being prepped by the time Queen Elizabeth arrived.
"I walked up to the queen and I said, 'Your majesty, um – I'm afraid we're going to be a few minutes – can I show you to your seat? I'm terribly sorry about the wait,'" he recounted on Australia's "Sunrise" program. "And I sat her down and she looked up at me and said, 'You know that I'm not the one you need to worry about, right?' And I didn't know what she meant."
He would later learn it was the children that he needed to keep an eye on, but was able to get their attention by mentioning candy.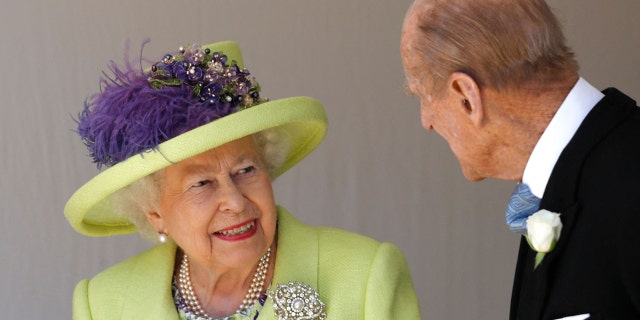 Lubomirski also remembered having minimal time with just the newlyweds. "I'd only had three minutes to get them into the garden, take pictures, and it took three minutes to get them to the garden," he told People.
"And there was one shot of the couple sitting in the rose garden, which is an image that I got. It was that first time they were alone, as in out of the public sight after being married. So it was a really, very special moment, this moment of calm."