Oklahoma energy producers push back on Biden admin, 'woke' lenders putting squeeze on bank accounts
ESG ratings threaten to cut off access to capital for the country's producers of fossil fuels
Leaders in Oklahoma are taking aim at environmental, social, and governance (ESG) policies embraced by federal agencies in Washington D.C., coming together to push back against what they say are "woke" financing companies that discriminate against the state's energy producers.
"The Oklahoma Energy Producers Alliance (OEPA) has joined with State Treasurer Todd Russ as he takes steps to withhold state funds from woke institutions that discriminate against making oil and gas and agriculture business loans," reads a press release by OEPA Wednesday.
The release comes after Russ announced a crackdown earlier this year on lenders that violate Oklahoma's new anti-ESG law, which is designed to punish companies who discriminate against fossil fuel industries.
ESG financing has become increasingly controversial in recent years, with major financial institutions leading a charge that have cut off traditional energy producers from vital sources of capital. ESG investing uses non-financial standards such as a company's environmental or social impact in financial decision-making
GOP WARNS INSURANCE COMPANIES ON ESG POLICIES: 'AMERICANS ARE PAYING THE PRICE'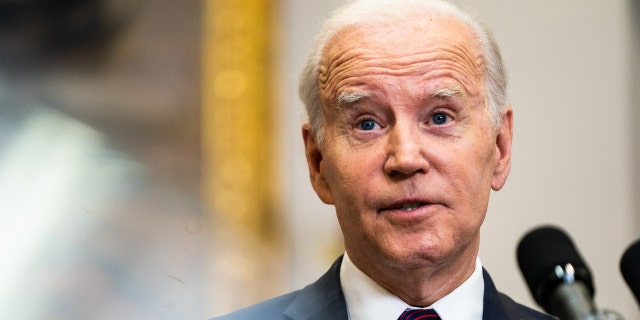 There were more than 600 ratings systems in global use as of last year, giving companies scores on environmental factors such as contributing to climate change and greenhouse gas emissions, social factors such as how a company interacts with the community, and governmental factors such as how a company is run.
The use of ESG ratings is big step away from traditional lending and investment decisions, which traditionally factored a businesses' ability to be profitable.
While adopting ESG policies is a choice for private companies, critics have charged that smaller firms have been bullied into using the metrics by major Wall Street corporations that have prioritized "woke" policies. The policies have also been pushed by the Biden administration, with the Labor Department announcing last year rules that remove barriers for companies that want to consider climate change or other social and environmental factors in their investment decisions.
Multiple federal agencies have followed suit, with the Federal News Network reporting last year that roughly 20 federal agencies have adopted some form of ESG strategy. Meanwhile, President Biden has signed nearly 30 executive orders related to ESG.
Earlier this year, a bill led by Congressional Republicans seeking to prevent pension fund managers from basing their decisions on factors such as climate change was vetoed by Biden, who argued the legislation would have put the retirement savings of millions of Americans at risk.
GOP BILL TAKES ON ESG BANKING RULES TO LIMIT 'WOKE' INVESTMENT DECISIONS
The reality has caused states such as Oklahoma to take matters into their own hands, with Russ arguing the new legislation is designed to protect the state's vital industries.
"I definitely am opposed to anyone discriminating against Oklahoma industries and American industries, especially oil and gas, energy, agriculture, those kinds of things," he told Politico in an interview earlier this year.
Russ has recently taken more action on that front, announcing a list of 13 of the largest financial companies in the country that have been blacklisted from doing business with the State of Oklahoma earlier this month, according to a report from the Southwest Ledger.
"The energy sector is crucial to Oklahoma's economy, providing jobs for our residents and helping drive economic growth," Russ said of the move. "It is essential for us to work with financial institutions that are focused on free-market principles and not beholden to social goals that override their fiduciary duties."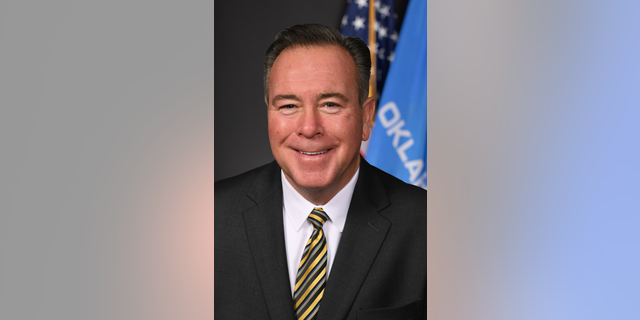 Russ' actions have gained the approval of the OEPA, which advocates on behalf of the state's oil and gas companies.
21 STATES THREATEN BANKS WITH LEGAL ACTION OVER WOKE POLICIES: 'STAY IN YOUR LANE'
"This is a courageous action by our State Treasurer and a win for Oklahoma producers," OEPA Chairman and Owner of Kingery Energy in Ardmore, Oklahoma David Little said in the OEPA press release. "It is essential that the 3000 Small Business oil and gas producers in Oklahoma and the thousands of farmers and ranchers in our state have access to bank financing. Treasurer Russ's actions will help ensure that institutions in Oklahoma put the interest of Oklahoma agriculture and oil and gas businesses over the woke policies of the Biden Administration."
Mike Cantrell, who serves on the OEPA board of directors, told Fox News Digital that the Biden administration has "weaponized" ESG to pursue a political agenda.
"I have seen the effect of the executive branch weaponizing agencies under their direction to fulfill their political and ideological agenda," Cantrell said. "There's no question the direction that this administration is taking using federal agencies at their disposal through executive order, is basically to eliminate the finding and production of fossil fuels in America."
Cantrell, who has also served on the board of a community bank for about 30 years, said he has seen federal overreach first hand.
"If you're supporting the wrong cause, next thing you know you get some inquiry from a federal agency that you wouldn't normally think about getting an inquiry from about practices," he said.
REPUBLICAN STATES ARE PLANNING AN ALL-OUT ASSAULT ON WOKE BANKS: 'WE WON'T DO BUSINESS WITH YOU'
Cantrell said that oil and gas loans used to represent about 60% of the loans his bank had on the books, but through "stern direction" by "federal regulatory authority," the number has been cut in half to 30%.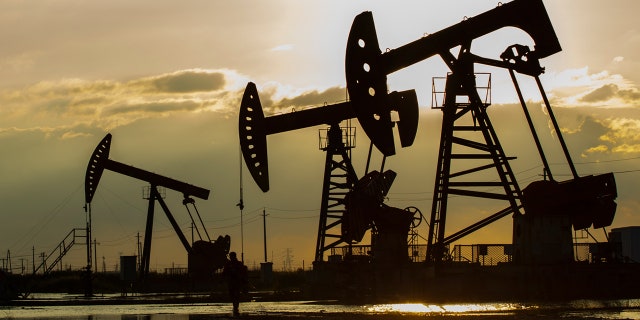 The new reality has made it increasingly difficult for traditional energy companies to access capital, a problem not faced by the renewable energy sector, which is heavily subsidized by the federal government. That lack of access to capital makes it more difficult for companies to explore and produce oil and gas, slowly driving them out of business.
"Banks are being told and financial institutions are being told that they've got to embrace the philosophy of discriminating against fossil fuel companies in their lending practices," Cantrell said, who compared it to a "death by thousand cuts strategy."
Cantrell also warned that green energy alternatives are not yet ready to handle the energy demands of Americans, yet traditional energy companies are being pushed out. If that trend continues, the result could be massive spikes in gas prices and widespread brownouts across the country to preserve the grid.
"We're going to have rolling brownouts across America," Cantrell said, adding that prices will rise and the effect will also be felt by Americans at the gas pump as well.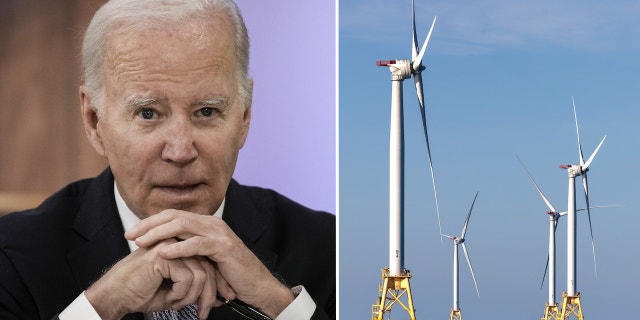 That harm could cut even deeper in Oklahoma, where oil and gas are one of the state's largest industries, the OEPA noted in the release, urging Russ to continue to pushback against "woke policies" such as ESG.
"We are fully aware of the pressure being applied to Treasurer Russ by many of the big National banks and mostly out of state big oil companies who have bought into the woke policies being promulgated using the FDIC and other weapons of the Executive Branch through ESG (Environmental, Social, Governance) policies," former OEPA Chairman Dewey Bartlett said in the release. "We stand with Todd Russ in his commitment to make sure that those institutions that get to invest pension funds and other monies under the Treasurers purvie do not receive billions of dollars if they continue to discriminate against Oklahoma's two biggest industries."