North Hollywood parent boycotting school's pride assembly, says its inappropriate topic for kids under ten
The parent said he will teach his kids about 'the birds and the bees--Two bees and two birds'
A California parent is upset about their kids school hosting a Pride assembly told Fox News Digital the school district should not be teaching minors LGBTQ content.
Manuk, the father of four, said teaching about LGBTQ issues "is not an appropriate topic for anybody under the age of ten years old."
"If anything, I should be the one to teach them about the birds and the bees, so to say, not the school. The school's job is to teach them about reading, writing, and algebra," Manuk said.
NORTH HOLLYWOOD PARENTS BOYCOTT SCHOOL DISTRICT'S PLANNED PRIDE ASSEMBLY: 'KEEP YOUR KIDS HOME'
Manuk is part of a group of parents in North Hollywood that started an Instagram account to boycott the Pride assembly held at Saticoy Elementary School.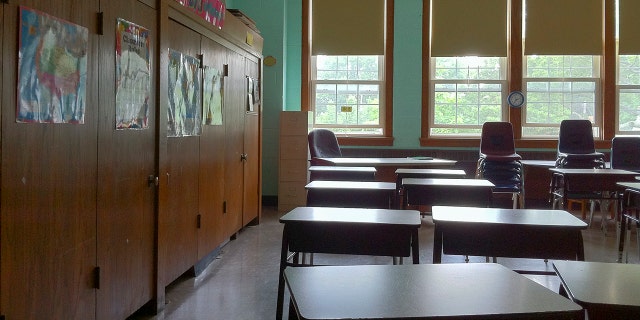 Manuk told Fox News Digital that when parents in the North Hollywood community heard that the school was hosting a Pride assembly, they banned together to raise awareness about the event.
They created an Instagram account called Saticoy Elementary Parents to update other parents and the community on their protest scheduled.
"The group on Instagram is just to have easy access to all our parents to make sure they're getting the messages that we want to send outside to our parents instead of seeing them one on one," Manuk said.
INDIANA SCHOOL COUNSELOR SUING SCHOOL DISTRICT AFTER SPEAKING OUT ABOUT THEIR TRANSGENDER 'SUPPORT PLAN'
Last week, the group encouraged other "outraged" parents, "who share conservative values" to keep their children home from school on the day of the assembly in protest.
"Attention: PROTEST IS ON JUNE 2nd! We need help! We need signs! We need everyone to come!" Saticoy Elementary Parents wrote on the
Instagram post's caption.
The group alleges that students will watch a video where it says "some kids have 2 mommies, some have 2 daddies."
"This has caused outrage among parents, many of them emailing/ calling LAUSD higher-ups to complain about this day and protesting by not taking their children to school that day," the group wrote in their post.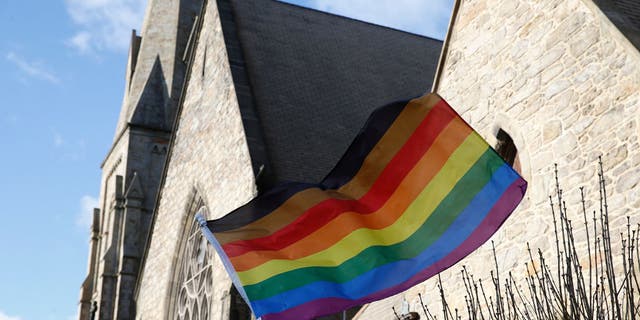 In another Instagram post, the group claimed "we are being forced into talking about topics that should not burden our children for many years to come."
"Keep your kids home on June 2nd! We are parents of elementary school children, who have the right to introduce sexually explicit topics at our discretion," the post read.
NH LAWMAKER RIPS PARENTAL INVOLVEMENT IN EDUCATION: 'LET THE TEACHERS TEACH, AND SHUT UP'
Local news outlet Fox 11 Los Angeles' reported how the assembly will include a reading of the book "The Great Big Book of Families" which talks about diversity and "all kinds of families."
Manuk said there has been some pushback on parents like him.
He clarified the boycott is not aimed at the LGBTQ community, saying that "it's not a hate-filled protest against LGBTQ." Rather, the boycott is directed at LAUSD because they believe the school district is exposing their kids to topics at a too early age.
Furthermore, Manuk added that residents from Glendale and Burbank as well as members of the LGBTQ community are also joining North Hollywood residents "because a lot of people don't agree with the school's decision to teach our children about LGBTQ."
"I will be glad to teach him about the birds and the bees--Two bees and two birds--All that on my own time, on my own comfort zone--That's it," he said. "This strike is against LAUSD, not LGBTQ. And all the hate messages we've been getting from the community of LGBTQ is ridiculous. I mean, we have mothers who are scared to be on camera, who are looking every time over their shoulder because they're getting hate messages. Women are getting hate messages over this protest, and we're not even hating online. This is purely against LAUSD."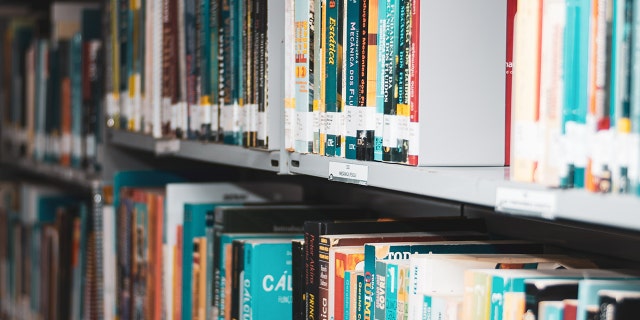 LAUSD did not immediately respond to Fox News Digital's request for comment.
The school district did give Fox 11 a statement saying how the district "encourages everyone" to be respectful and is open to parents contacting them for more information.
"Los Angeles Unified is committed to creating a safe and inclusive learning environment that embraces the diversity of the communities we serve. The District encourages everyone in our school communities to treat each other with respect, kindness, and compassion so that our students can be empowered to achieve their greatest potential," the district said in a statement. "As part of our engagement with school communities, our schools regularly discuss the diversity of the families that we serve and the importance of inclusion. As part of our engagement with school communities, our schools regularly discuss the diversity of the families that we serve and the importance of inclusion. This remains an active discussion with our school communities, and we remain committed to continuing to engage with families about this important topic. Families are always encouraged to discuss important topics with their children and families may also contact their schools for more information about any school programs or activities."