Nikki Haley on the path to 2024 presidential victory: 'This is a marathon'
Haley stands out as the only woman in the presidential race thus far
Nikki Haley, the first and only woman in the 2024 presidential race, knows there's still a long way to go until election day.
"This is a marathon, it's not a sprint. I'm not concerned with where things are now. I'm concerned about touching as many voters as we can and watching that go," the candidate told USA Today on Thursday. "It's slow and steady wins the race."
The former ambassador to the United Nations, 51, has kept her pace since launching her campaign earlier this year.
The outlet said her campaign has hosted nearly 20 grassroots events in New Hampshire and more than 20 in Iowa.
NIKKI HALEY, 2024 REPUBLICAN CANDIDATE, VOWS TO SIGN FEDERAL ABORTION BAN IF ELECTED PRESIDENT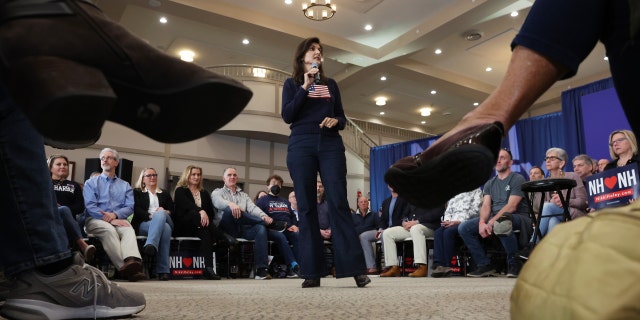 In the Granite State, Haley also said she was unconcerned regarding polling performance there, pointing to former Wisconsin Gov. Scott Walker's lead in Iowa. He led the field there in summer 2015 but dropped out before the state's caucuses after support for him fell.
The former South Carolina governor is running on a multitude of issues, including some her fellow Republican contenders have been hammering as well.
For example, she spotlights defending Second Amendment rights, cracking down on illegal immigration, creating jobs and a pro-life point of view on her website.
Notably, abortion has been a touchy subject for former President Donald Trump – something the newest GOP candidate Florida Gov. Ron DeSantis has focused on in recent weeks.
Haley, a mother to two children, has committed to signing a federal abortion ban, although noting she believes the prospect of such a ban getting through Congress is unlikely. Conversely, Trump said earlier this month that Florida's six-week restriction was "too harsh."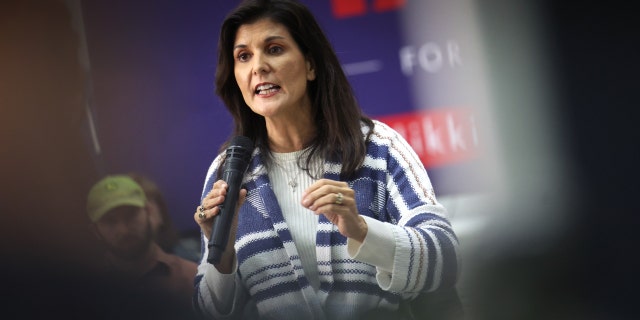 Trump has been on the trail for a while, but DeSantis is just officially crossing the start line. While DeSantis seeks to separate himself from Trump – widening the divide in a Friday interview with Ben Shapiro – Haley has called DeSantis "an echo" of the former president.
ONLY ON FOX: AS DESANTIS ENTERS THE RACE, HALEY ARUGES FLORIDA GOVERNOR IS 'COPYING TRUMP'
While she is "unapologetically pro-life," Haley reportedly told people attending the Saint Anselm College and New England Council's "Politics and Eggs" event that she is going to "treat [the issue] with the respect it deserves."
An April Fox News Poll showed a majority of American voters think the FDA-approved prescription medication used to end a pregnancy, mifepristone, should be legal.
To note further, around 70% of women in the U.S. were registered to vote in 2022, according to Statista.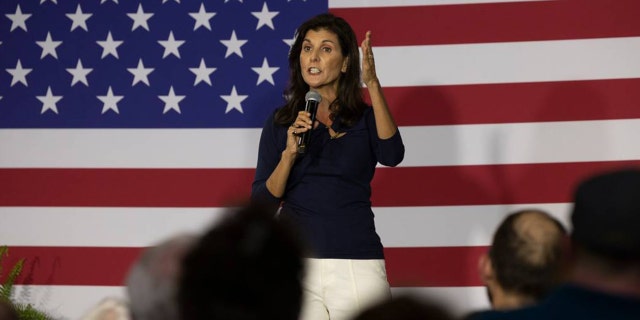 The article also highlighted that suburban women can make or break elections and that Haley believes she is in the right spot to capture those votes.
"I know the challenges they face. I know whether they're taking care of elderly parents because I'm doing that. I know about their spouses in the military. I'm a military wife. I know about that," she told USA Today. "I know about raising children and the concerns you have."
Haley pointed out that women focus on issues from education to border safety and national security.
"I know not only what they care about, but I also know how to communicate that to them because I can relate to what they're feeling," she said.