Newly-elected Chicago Mayor responds after city suffers deadliest Memorial Day weekend on record: 'devastated'
Memorial Day weekend in Chicago, Illinois saw more than 50 victims of gun violence
Chicago Mayor Brandon Johnson released a statement condemning the deadly violence that the city suffered over Memorial Day weekend, its deadliest on record, according to a report.
The weekend saw 53 shooting victims and 12 murders, FOX 32 Chicago reported. The previous record, in 2015, also had 12 fatalities.
"The violence our city experienced this weekend is intolerable," Johnson said. "It produced pain and trauma that devastated communities across Chicago, and my heart breaks for everyone affected."
"This holiday weekend, thousands of police officers, first responders, city workers, business leaders, organizers, faith leaders, and violence interrupters tirelessly dedicated themselves to keeping Chicago safe," Johnson continued. "I offer my deep gratitude to all those involved. We have much more work to do, but the work performed by these individuals this weekend is the foundation for how we will ultimately secure safety together."
TWO 2-YEAR-OLDS SHOT WITHIN HOURS IN CRIME-RIDDEN CHICAGO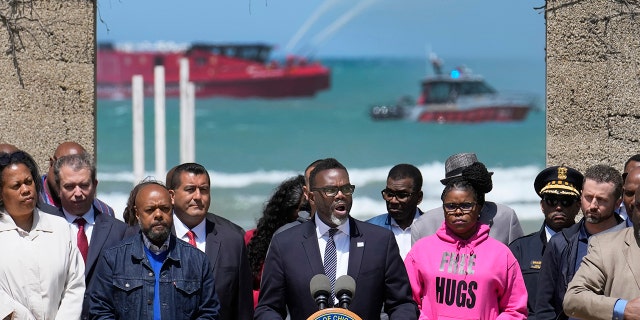 Chicago's mayor said he remained committed to utilizing "every single resource at our disposal" to keep residents safe.
He added: "As a result of their efforts, thousands of Chicagoans and visitors enjoyed themselves safely at beaches, festivals, and neighborhood events across the city. Tragically, however, too many others were unable to. But I know none of us will rest until every Chicagoan can safely enjoy all the beauty our city has to offer."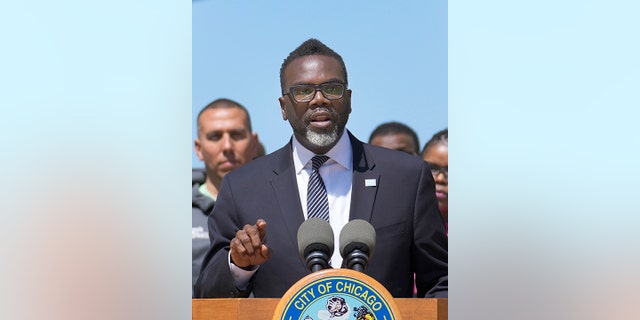 According to FOX Chicago, a fight at North Avenue Beach on Friday, which resulted in shots fired, kicked off the violence.
MAN WHO SHOT SUBURBAN CHICAGO OFFICER HIT WITH ADDITIONAL ARMED ROBBERY CHARGE
Later, in the city's West Side, dozens more were shot.
A 20-year-old man was fatally shot Sunday morning after two men approached him and at least one opened fire, Chicago police said.
No one is in custody in relation to the incident.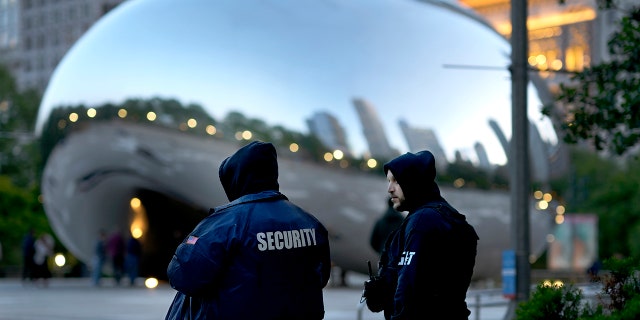 Several of the shooting victims were bystanders, standing on the sidewalk.
Three men were shot while standing on the sidewalk Sunday morning. One of the victims, 22, was taken to the hospital in good condition with a gunshot wound to the leg. Another male victim, 32, was also reported in good condition with a gunshot wound to the back.
9-YEAR-OLD KILLED, WOMAN WOUNDED IN SHOOTING NEAR CHICAGO
A third male victim suffered gunshot wounds to the back and chest. He was transported to Advocate Illinois Masonic Medical Center. His age was not provided.
Police did not make an arrest in relation to the incident.
The violence continued into Tuesday as a shooting in Englewood at approximately 8:35 p.m. left four injured, including two critically.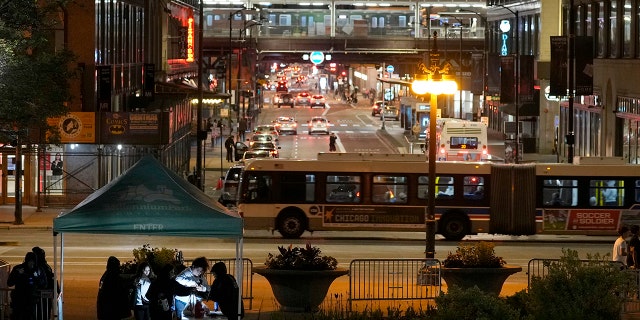 According to the report, the victims were standing on the sidewalk when an unknown assailant fired from a vehicle.
The victims included a 36-year-old man who was shot in the head, a 34-year-old man who was shot in the abdomen and two other places, a 43-year-old man who was shot in the leg, and a female who suffered a graze wound, FOX Chicago reported.
No one is in custody in connection with the incident.
Johnson was elected mayor earlier this year following a run-off election.