New Jersey kidnapping suspect faces new charges after woman held captive for 1 year made daring escape: AG
New Jersey AG announces new sexual assault charges against kidnapping suspect James Parrillo Jr
The New Jersey Attorney General's Office on Wednesday announced new charges against a kidnapping suspect – and an alleged serial conman – accused of holding a woman hostage for about a year, dragging her along a cross-country trek until her eventual mad dash escape to a gas station in February.
James W. Parrillo Jr., 57, was arrested by New Jersey State Police on Feb. 7, 2023, after the woman ran from a residence in Bass River Township, where the pair had been staying for about two weeks, and fled to safety at a nearby gas station. At that time, Parrillo was charged with kidnapping, aggravated assault, hindering apprehension and criminal restraint.
An 11-count indictment issued by a grand jury on May 3 added six charges against Parrillo: two counts of first-degree aggravated sexual assault, two counts of second-degree sexual assault, one count of second-degree criminal coercion and one count of second-degree theft by extortion.
New Jersey Attorney General Matthew J. Platkin on Wednesday announced the new charges of first-degree aggravated sexual assault against Parrillo, and in doing so, again pleaded to the public for information about the man who sources previously told Fox News Digital is a skilled conman who is believed to have used different aliases to prey on women for decades.
NEW JERSEY KIDNAPPING SUSPECT ALLEGEDLY CON MAN WHO HELD HIKER HOSTAGE YEARS AGO, PREYED ON WOMEN FOR DECADES
The woman told police that during a previous visit to the gas station, she noticed an interior deadbolt on the door of the station's convenience store and began planning her escape. Parrillo allegedly began beating and choking the woman during an argument inside the residence on Feb. 7, but allegedly ceased when he realized the two were not alone in the house. At that time, the woman ran from the house to the gas station wearing nothing but shorts and a shirt in the 42-degree weather, authorities said.
Once inside the gas station, the woman bolted the door and told an attendant she had been kidnapped. Footage from the gas station's security camera shows Parrillo following the woman to the gas station and attempting to open the door to the convenience store, before then leaving when he realized it was locked.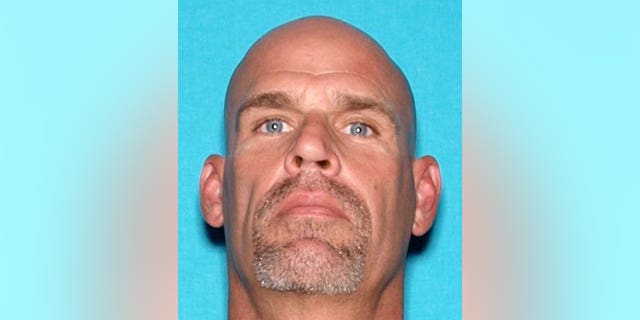 A short time later, New Jersey State Troopers located Parrillo walking on the shoulder of County Road 542 and took him into custody.
The victim met the suspect, who introduced himself as "Brett Parker," at a gas station on Interstate 10 in New Mexico in February 2022. She agreed to give him a ride to Arizona, entering into a voluntary relationship with Parrillo for about three weeks until he allegedly physically assaulted her while the two were in California, according to information placed on the record during court proceedings and in documents filed in the case.
At that point, the woman told police she felt unable to leave the relationship, and Parrillo allegedly sexually assaulted her on different occasions and used threats of bodily injury to restrict her freedom. The woman said she had been held captive while the pair traveled across the country, before arriving in New Jersey in December 2022.
Parrillo is currently detained in the Burlington County Jail pending trial.
WOMAN KIDNAPPED IN BORDER STATE, HELD CAPTIVE FOR NEARLY 1 YEAR ESCAPES TO NEW JERSEY GAS STATION: POLICE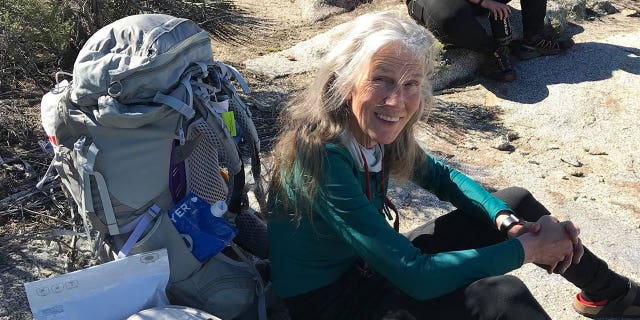 Sources previously told Fox News Digital that online hiking groups have been sounding the alarm about Parrillo for years.
In 2018, he is believed to have introduced himself as "Jay Cerilo," or his nickname "Medic," a supposed millionaire veteran with cancer, upon meeting and charming a California transgender woman named Kira Moon along on the Pacific Crest Trail. Parrillo would later allegedly hold Moon captive for months at an abandoned ranger station, beating and raping Moon.
After eventually gaining his trust, Moon accompanied Parrillo on a trip into town for supplies, before making a mad dash for an urgent care clinic in a strip mall. Moon's sister said staff locked the door and called the police, but despite hospital records supporting the claim that Moon had been assaulted, authorities did not pursue a case against Parrillo.
Parrillo has also been accused of being behind the 1993-1994 months-long kidnapping of Valerie Earick, a Florida single mother who was in her 30s at the time, sources said.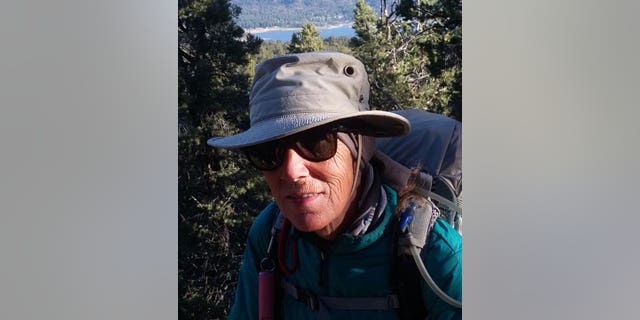 In that case, sources said Parrillo met Earick at a truck stop where she worked as a cashier, introducing himself as Anthony "Tony" Angelo DeCompo. He first pursued a love affair and proposed to Earick, before allegedly secretly drugging her, using her family's ATM cards and dragging the woman across Florida, Georgia and Louisiana while forcing her into "demeaning sex acts." Earick escaped from a hotel room in Birmingham, Alabama, racing to the front desk. A bellman reportedly ushered her to a van, and she was drive to a nearby police station.
Both Moon and Earick have since passed away. Online groups tracking Parrillo have resurfaced a July 1994 article in Orlando Sun Sentinel that details how a 28-year-old "James Parrillo," described as "an ex-convict and drifter from New Jersey," allegedly held nine captives at gunpoint aboard a $17 million yacht in Fort Lauderdale, Florida.
Parrillo did time in the early 2000s for allegedly plotting with a Los Angeles woman named Laura Michele Lyde to kidnap her children away from their father, Backpacker reported in 2019.
The New Jersey Attorney General's Office noted in its announcement Wednesday that "In successfully arguing for pre-trial detention, the State said information provided by the alleged victim, along with information found on social media and other online websites, indicate that Parrillo may have engaged in similar predatory conduct with individuals in other states."
The AG's office encouraged anyone with information about Parrillo to call the New Jersey State Police hotline at 855-363-6548.