Nevada winter storm repair costs estimated at $10.6 million
FEMA will help aid the NV damages caused by flooding, landslides, mudslides
State emergency managers are projecting clean-up and repair costs of at least $10.6 million following severe winter storms that affected rural parts of Nevada in March.
Nevada Division on Emergency Management spokeswoman Gail Powell said Friday the amount is expected to increase as state, tribal and local entities complete assessments and apply for Federal Emergency Management Agency assistance.
The cost estimate came after President Joe Biden issued a disaster declaration authorizing FEMA cost-sharing funds for damage from flooding, landslides and mudslides from March 8 to March 19 in Douglas, Eureka, Lincoln, Lyon, Mineral and Storey counties.
BIDEN ORDER ALLOWS FEMA AID FOR NEVADA WINTER STORM DAMAGE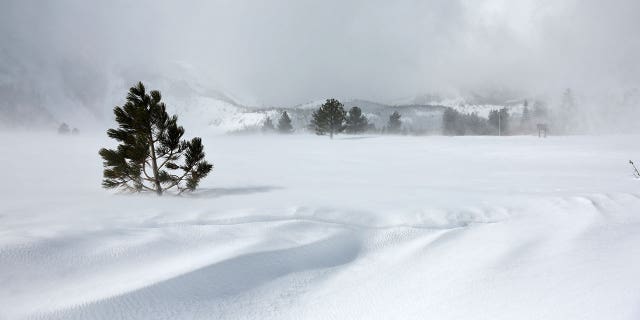 All but four of Nevada's 17 counties and Yomba Shoshone tribal lands were included in an emergency declaration initially enacted March 9 by Republican Gov. Joe Lombardo following a series of wet winter storms that swept off the Pacific Ocean, dumping extraordinary amounts of snow in the Sierra Nevada and rain on rangelands.
U.S. 95, a key highway between Las Vegas and Reno, was closed for several days due to a rock fall near Walker Lake in Mineral County.
Eric Holt, emergency services director in Lincoln County, said it will cost several million dollars just in his eastern Nevada county to repair roads, a washed-out spillway at the Echo Canyon dam and other infrastructure.
He pointed to a 75% cost share from FEMA and said there was no way Lincoln County would have been able to cover repair costs itself.
The declaration from the president, a Democrat, said federal funds also will be available for hazard mitigation measures statewide.