Major League Soccer announces San Diego expansion team for 2025 season
The team will play at Snapdragon Stadium in San Diego
Major League Soccer is expanding to 30 teams in 2025 after San Diego was awarded rights to a new expansion team this week.
MLS Commissioner Don Garber made the announcement Thursday, introducing billionaire Mohamed Mansour and the Sycuan Tribe as co-owners of the team.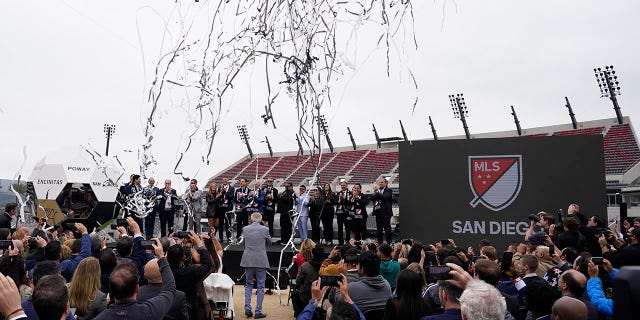 "We are thrilled to welcome San Diego to Major League Soccer as our 30th team," Garber said in a press release. "For many years, we have believed San Diego would be a terrific MLS market due to its youthful energy, great diversity and the fact that soccer is an essential part of everyday life for so many people.
MLS SUSPENDS PLAYER IN CONNECTION WITH INVESTIGATION INTO 'UNLAWFUL SPORTS GAMBLING'
"Mohamed Mansour and the Sycuan Tribe have an incredible vision for building a club that will inspire and unite soccer fans throughout the city and region."
The Sycuan Tribe becomes the first Native American tribe to take an ownership stake in a professional soccer team. San Diego Padres third baseman Manny Machado is also a member of the investor group.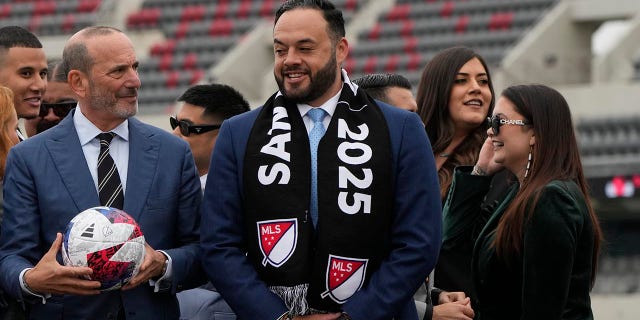 "I'm a businessman, and I tell you the partnership is the most important thing. And we were aligned right from the beginning — our values we have, and commitment we have," Mansour told The Associated Press.
CLICK HERE FOR MORE SPORTS COVERAGE ON
"San Diego has been eager for another major league sports team, especially since the vacancy created by the NFL departure," Sycuan Tribal Chairman Cody Martinez also told the outlet, referring to the Chargers, who moved to LA.
"Sycuan, my tribe, has thousands of years of history in the San Diego region, but also has decades of strong, solid support for sports in this town. And so it was really a natural evolution."
According to a press release from the league, the team will play at Snapdragon Stadium, which seats 35,000 and is already home of the
San Diego Wave FC
, an expansion team in the National Women's Soccer League that began playing in 2022.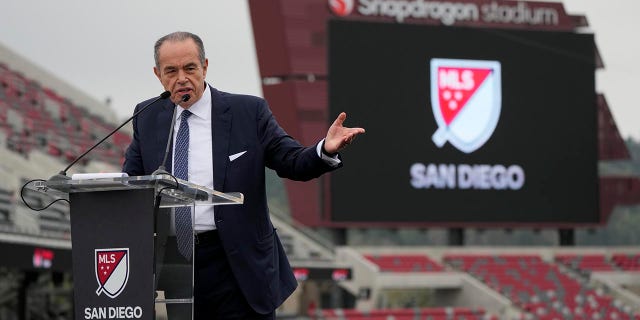 The new team's nickname has not been announced, but the team is expected to play in 2025.
Tom Penn, a former NBA executive and ESPN analyst who served as president of Los Angeles FC until 2020, was introduced as the club's CEO.