'Last Cowboy Standing': Behind the scenes footage shows grueling physical toll on bull riders
'Last Cowboy Standing' is streaming now on Fox Nation
Guts, passion, determination or skill: What does it take to become a professional bull-riding champion?
Fox Nation's latest four-part original series offers an exclusive look into what defines a successful cowboy, spotlighting the grueling physical toll of their sport and the feelings and stories that drove them to it in documenting a group of ten competitors as they prepare to stand trial before judges.
After all is said and done, who will be the "Last Cowboy Standing?"
5 THINGS YOU SHOULD WATCH ON FOX NATION THIS MAY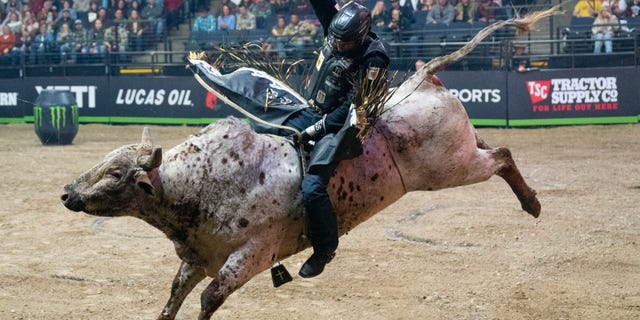 Taking viewers into the heart of Texas, the new special encapsulates the risky yet exhilarating spirit of rodeo, where the struggle to control a hot-headed beast in short bursts flirts with the line between life and death.
Competitors say, with all the risks that stand in the way of rewards, it's a sport unlike any other.
"You've seriously got to put your life on the line. If you're not willing to do that, you'd better find a new sport," one cowboy contestant said.

BREAKFAST WITH THE BULLS: WILL CAIN SUITS UP WITH CHAMPION BULL RIDER

"It's today's modern-day gladiators. Why would you not want to be a bull-rider?" he added.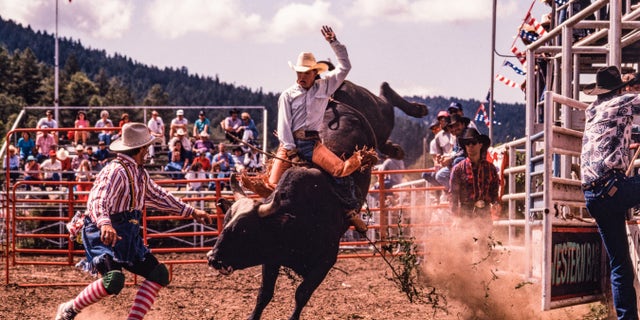 The series follows ten talented bull riders on their journey to rise above the competition to become that "Last Cowboy Standing."

FLORIDA RODEO: BULL ESCAPES HOLDING PEN, RUNS AROUND STADIUM
Sean Gleason, CEO and commissioner of Professional Bull Riders (PBR), said there had never before been a formal program that took untrained would-be competitors and turned them into finely-tuned cowboys in the past.
Now, thanks to the competition broadcast exclusively on Fox Nation, there is.
"They don't know where to go to get the guidance to make them better or even make them viable as a bull rider," he said. "'It's not an exercise of turning a lump of coal into a diamond; it's an exercise of taking a very rough stone and turning it into a gem."
Bloody, battered and bewildered, the trainees work under the supervision of four bull riding icons to bring out their best – to stay alive and maintain control of bulls in front of the judges who, over the course of four episodes, shave down the lineup according to which contestant best exhibits qualities of the toughest competitor.
The final two competitors go head-to-head in the final episode to earn the coveted title that defines the series, keeping their eye on the prize until the very last se
"They'll [the winner] get an automatic fast pass to the PBR and, from there, it could be a jump start on their career, and they may never look back," Gleason said.
The fast track to success in the PBR is every competitor's dream and their ticket to the future. Though they are willing to do anything it takes to earn that ticket, the judges will determine who actually does have the skill to succeed.
To watch all four installments of "Last Cowboy Standing," subscribe to Fox Nation and begin streaming the series and other exclusive content today.