Kentucky GOP governor candidates sign anti-CRT pledge, following education lead by Noem, Youngkin
Republican candidates are taking advice of Virginia governor, who says the GOP 'can own this topic' to win elections
The three leading GOP candidates for governor in Kentucky are following in the footsteps of the successful campaigns of South Dakota Gov. Kristi Noem and Virginia Gov. Glenn Youngkin by signing an anti-critical race theory pledge related to public education policy.
"As a parent, you want the best for your child. And when you see something in your child's education that concerns you, you have every right to speak up," Kentucky Attorney General Daniel Cameron, who is also running for governor in the state, told Fox News Digital.
Cameron is one of the three front-runners in the race for Kentucky's GOP nomination for governor who signed on to 1776 Action's "Parent Power Pledge," joining former U.S. Ambassador to the United Nations Kelly Craft and former Agriculture Commissioner of Kentucky Ryan Quarles.
The Parent Power Pledge signed by the candidates has the goal of prioritize "learning, merit, transparency and civic pride" in education while giving parents the "final word" in anything that affects "the education, health and moral development of their children."
DESPITE YOUNGKIN WINNING ON EDUCATION REFORM, VA TEACHERS UNION FINDS WAY TO BYPASS CRT BAN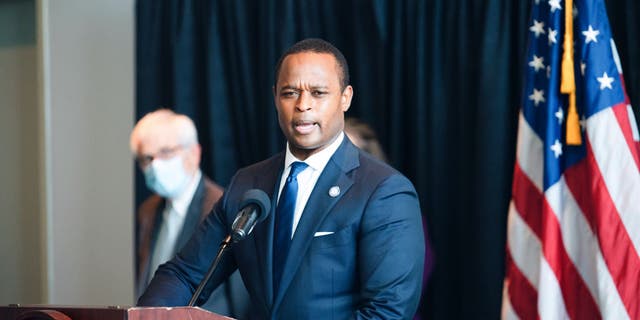 The pledge is an expansion on a similar one made by Noem and Youngkin ahead of their successful campaigns for governor, which promised to "restore patriotic education" in schools.
Youngkin's 2021 election victory came as a surprise to many observers after Virginia had trended increasingly toward Democrats in recent years, with Youngkin being the first GOP candidate to win an election since the successful 2010 campaign of Republican Bob McDonnell.
Youngkin heavily stressed education during his campaign, a strategy many analysts believed helped him win the election. In the aftermath of his victory, Youngkin stressed to Republicans across the country that prioritizing education was a winning formula for the party, arguing GOP candidates can win by pushing for "strong schools that teach our children how to excel, not watering down the curriculum, a school where parents have a say in what their children are being taught."
"The polls kept telling us that education was the seventh or eighth or ninth most important issue," Youngkin said at the time. "Let me tell you, it is the top issue right now, and Republicans across the country can own this topic."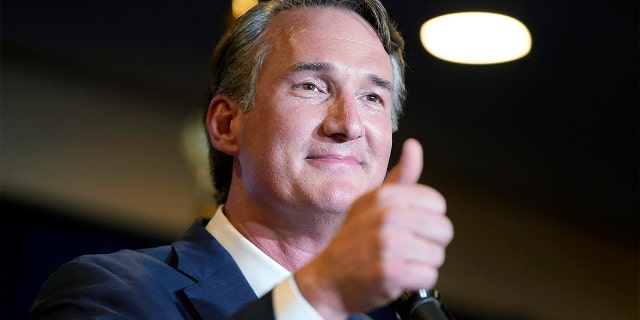 YOUNGKIN PICKS OPPONENTS OF 'RADICAL' CRT AND OUTSIDERS FOR TOP EDUCATION POSITIONS
In the years since, 1776 Action has expanded the pledge to encompass more than just ending critical race theory curriculum, adding parental rights language aimed at allowing parents to "review and influence both instructional materials and extracurricular activities."
The pledge has appealed to the Republican candidates for governor in Kentucky, with Craft saying that "career politicians" in the state have allowed "radical, woke ideologists into the Kentucky Department of Education (KDE) and Board of Education to indoctrinate our children."
"I was the first republican candidate for governor to call for the KDE to be dismantled and rebuilt to bring the focus back to kids, parents and teachers," Craft told Fox News Digital in a statement. "Parents should have the right to be involved in their children's education. We must eradicate these woke ideologies from the classroom."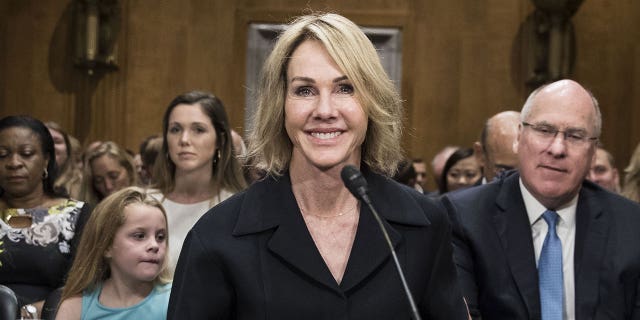 Whoever wins the Republican primary will take on Democratic Gov. Andy Beshear in the general election, whom Cameron said has largely ignored the concerns of parents in the state.
GLENN YOUNGKIN VOWS TO BAN CRITICAL RACE THEORY IF ELECTED VIRGINIA GOVERNOR
"It's appalling that Andy Beshear and Joe Biden dismiss these concerns and label parents as part of the problem for demanding a say in their child's education," Cameron said. "We need to focus on teaching our kids critical skills and a well-rounded curriculum, not pushing divisive liberal racial and gender ideologies. The radical left indoctrination of Kentucky's kids will end the day I become Governor."
Cameron currently holds a lead slim lead ahead of the primary next week, according to the latest polling available at Real Clear Politics, though all three candidates currently trail the incumbent governor in hypothetical general election match ups.
However, according to 1776 Action President Adam Waldeck, making a strong statement on education can be a winning formula to the candidates like Youngkin predicted after his surprise victory.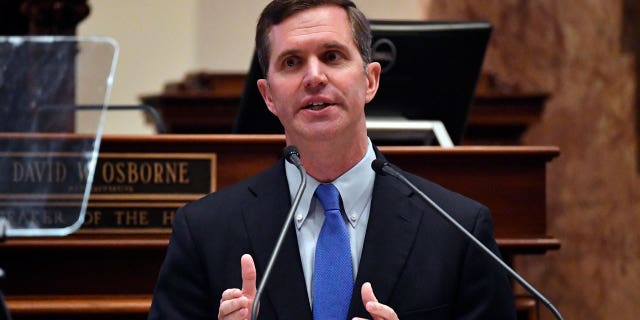 "Kentucky will play a major national role this year," Waldeck said. "It's the only state where a Democratic Governor who's been a hindrance, rather than an ally to the parental rights movement, will be running for re-election."
Waldeck believes the three Republican candidates signing on to the pledge will make education a "defining issue" in Kentucky's election, something that will benefit the states students and parents.
"The fact that all three leading GOP contenders are on the same page means this will likely become a defining issue, and that's good for students and parents," Waldeck told Fox News Digital. "They deserve a clear choice, and a roadmap for future reform."
Meanwhile, 1776 Action Senior Fellow Xi Van Fleet, who said Kentucky was his first U.S. home after he fled Communist China, expressed optimism that all three candidates were committed to ending "toxic racial, sexual and political propaganda in the classroom."
"It is where I learned to love America and came to understand the importance of teaching this country's proud history – the good and the bad – to every child,"" Van Fleet told Fox News Digital, adding that he hopes the three candidates continue to "make it a centerpiece of this important race."