Jordan Neely family attorney torches Daniel Penny's first interview: 'Never called him a white supremacist'
Neely family attorney says of Penny, 'We never called him a white supremacist, we called him a killer'
The attorney representing the family of Jordan Neely reacted to Marine veteran Daniel Penny breaking his silence for the first time since a video of Penny putting Neely in a chokehold went viral.
"This is an advertisement to soften the public's view of Daniel Penny who choked Jordan Neely to death," Neely family attorney Donte Mills said in a statement obtained by Fox News Monday, reacting to the interview. "We never called him a white supremacist, we called him a killer."
"We don't care how many vacations he's been on. We want to know why he didn't let go of that chokehold until Jordan was dead," Mills continued. "Next time ask him why he didn't let go when the passengers he was supposedly protecting were screaming 'let him go, you're going to kill him and get a murder charge.' Your planned drive through Africa can't explain why you thought you had the right to take someone's life even if they were houseless and had mental illness."
Penny, 24, was arraigned on a second-degree manslaughter charge and released on $100,000 bail. He gave his first interview to the New York Post, which was published Saturday.
DANIEL PENNY BREAKS SILENCE OVER JORDAN NEELY DEATH: 'HAD NOTHING TO DO WITH RACE'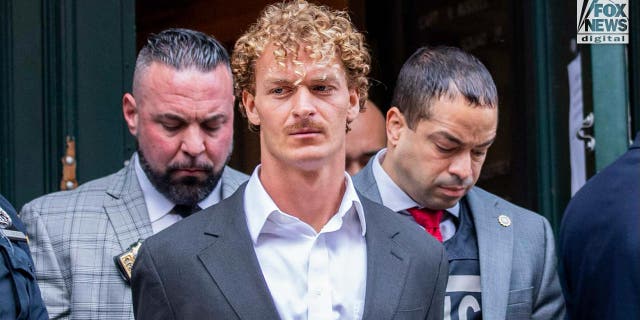 "This had nothing to do with race," Penny, a decorated veteran Marine sergeant who separated from military service two years ago, told the Post.
"I judge a person based on their character. I'm not a White supremacist," he said.
Penny placed Neely, a 30-year-old homeless man who prosecutors say was "making threats and scaring people" aboard the northbound F train, in a chokehold on May 1.
Two other passengers were seen helping to hold Neely's arms while Penny held him in a chokehold for several minutes. Penny was questioned by police the same day and released, but viral bystander video recorded by another subway passenger sparked outrage and conversation over mental health, homelessness, and race, given Penny is White and Neely was Black.
Neely's death was later ruled a homicide due to neck compression, and Penny was charged with second-degree manslaughter – which could land him up to 15 years in jail if he is convicted.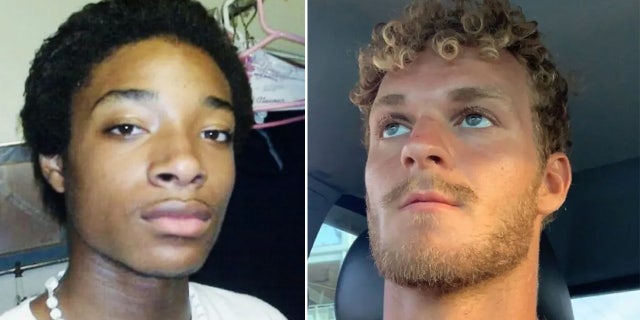 JORDAN NEELY DEATH: AL SHARPTON SAYS 'THEY PUT THEIR ARMS AROUND ALL OF US' IN FUNERAL SPEECH
"I mean, it's, it's a little bit comical. Everybody who's ever met me can tell you, I love all people, I love all cultures. You can tell by my past and all my travels and adventures around the world. I was actually planning a road trip through Africa before this happened," Penny told the Post, reacting to accusations of racism.
The veteran, who is studying architecture and was on the way to the gym at the time of the encounter with Neely, said he could not detail much of what prompted him to restrain the homeless man due to the pending case. Penny's attorney, Thomas Kenniff, told the Post that fellow passengers on the F train would support the veteran's course of action.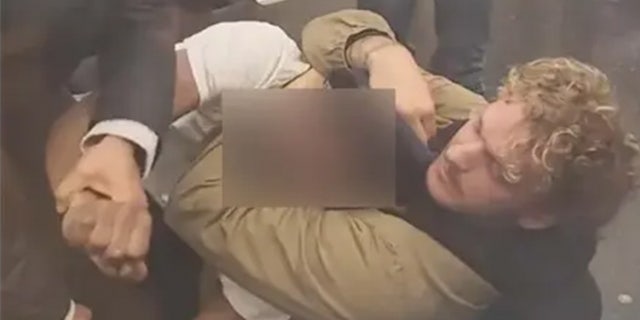 "The threats, the menacing, the terror that Jordan Neely introduced to that train has already been well documented," Kenniff said. "There are numerous witnesses from all different walks of life who have absolutely no motive to do anything other than to recount what actually happened. They are uniform in their recollection of events."
"I'm deeply saddened by the loss of life," Penny said of Neely's death. "It's tragic what happened to him. Hopefully, we can change the system that's so desperately failed us."
"I always do what I think is right," he added later on.
Another one of Penny's attorneys, Steven M. Raiser, told the Post that
Manhattan District Attorney Alvin Bragg
has six months to secure a grand jury indictment against Penny.
Neely reportedly had more than 40 prior arrests and an active warrant from a felony assault, but activists argue that does not justify the killing.