Jay Leno says it would take a 'stroke' to force him to retire after recent scares
With an estimated net worth of over $450 million, Leno has no plans to stop working
Jay Leno has endured broken bones and a burned body within the last calendar year, but the funny man says only one medical misfortune can force him into retirement.
The comedian, 73, said "unless I have a stroke," he's not closing shop. "Then you slow down," he admitted to Page Six.
"That's when you retire - when you have your stroke," he joked at the "Hot Wheels: Ultimate Challenge" premiere in California.
At the same event, Leno was quick to make himself the butt of his own joke, telling Fox News Digital of the past year, "Look, I've been extremely lucky in my life, you know, and even though the accidents weren't fun, I was still pretty lucky. I didn't lose an eye, I'm not horribly disfigured… well, just regular disfigured."
JAY LENO WANTS TO JOKE ABOUT HIS FACIAL BURNS: 'THERE'S NOTHING WORSE THAN WHINY CELEBRITIES'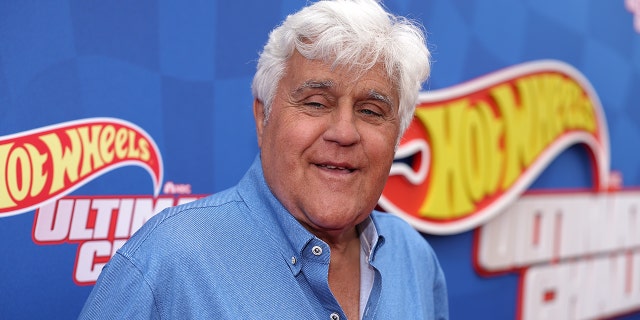 Leno sustained "serious burns" to his hands, chest, and face after a fire erupted at his garage in Burbank last November. It resulted in the comedian receiving hyperbaric chamber treatment at the Grossman Burn Center in West Hills.
In January, Leno was plagued with more injuries, getting into a motorcycle accident and breaking several bones, a revelation he made during a standup gig.
"Just last week, I got knocked off my motorcycle. So I've got a broken collarbone. I've got two broken ribs. I've got two cracked kneecaps," Leno reportedly told his Encore Theater crowd in March, per the Las Vegas Review Journal.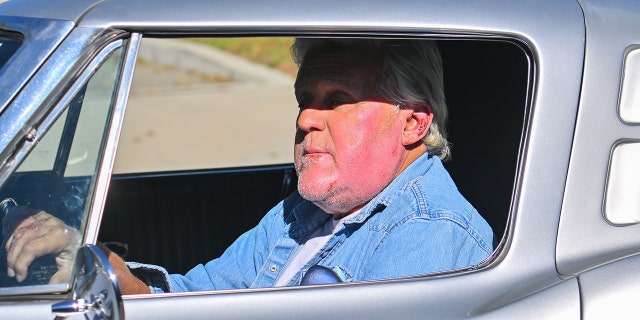 CLICK HERE TO SIGN UP FOR THE ENTERTAINMENT NEWSLETTER
At the event, Leno gave Fox News Digital an update on his health while admitting to vanity in Hollywood.
"First of all, in Hollywood – it's only how you look, nobody cares how you feel like," he explained. "I mean I still have a broken collar bone, two broken ribs and two cracked knee caps, but I'm getting around!"
Leno's health has not been a deterrent in him getting back on stage, either, with the former "Tonight Show" host scheduled to make several stand-up appearances over the summer.