Inside Prince Harry's decision to turn down coronation concert: expert
Prince Harry left London following the coronation ceremony in order to celebrate his son Archie's fourth birthday
If you had not already had enough royal glitz and glamour, Buckingham Palace delivered on their promise of "global music icons and contemporary stars" for the king's coronation concert. It was staged on the East Lawn of Windsor Castle, the first time a concert has been held on the grounds.
Take That, Katy Perry and Lionel Richie are among the acts who had been announced on the lineup. Paloma Faith, Olly Murs, veteran rock guitarist Steve Winwood, and Nicole Scherzinger of The Pussycat Dolls also performed.
Stella McCartney gave a spoken word performance on the theme of conservation, reflecting hers and the king's shared passion for environmental sustainability. The event also included performances by Italian opera star Andrea Bocelli, Welsh bass-baritone Sir Bryn Terfel, singer-songwriter Freya Ridings and classical-soul composer Alexis French.
So, was it any good? Well, let's just say that the king knows how to throw a party that really rocked. The weather – unlike for the coronation – was wonderful and the atmosphere was great too.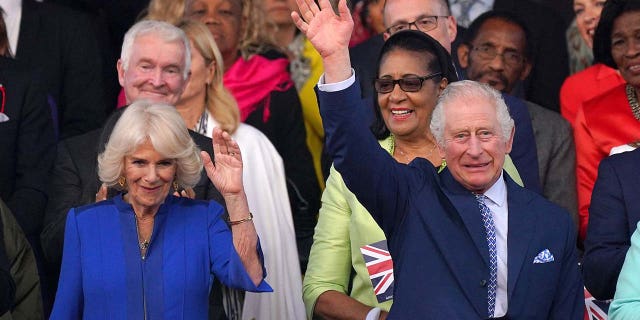 KING CHARLES' CORONATION CONCERT: ROYALS HONOR MONARCHY WITH MASSIVE SHOW
Now it was said that Harry was personally asked if he would like to introduce the show, and this would have worked well given his own charitable background. It was also a great offer from the king because it was seen as a thawing of the bad times between the two.
A source told me Harry thought this was the perfect vehicle for him and his wife Meghan, but when she failed to agree to a return to the U.K., the idea was scrapped, and Harry took his Dior suit back home, leaving the plaudits for Prince William, who did a sterling job.
Take That really got the crowd going with their mega hit "Shine." Also, Katy Perry has a fan in Princess Charlotte, who seemed to know a lot of her hits. And what's more – Katy was lucky enough to spend the night at Windsor Castle, and how many stars can truly say that?
Prince William made Camilla tear up backstage after she thanked him for the wonderful tribute to his "Pa" – proof that William, if not Harry, is indeed very close to Camilla.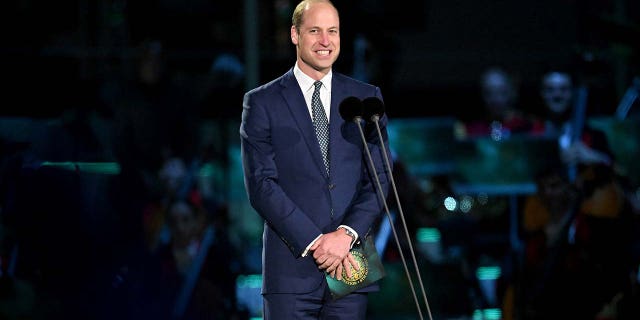 The big standout stars were not in fact Lionel & Co., but Kermit and Co.! And just like Paddington Bear, Miss Piggy and Kermit really did make the crowd – and the king and queen – laugh out loud. Pussycat Doll Nicole Scherzinger stunned the crowd also with what many thought was an excellent performance.
CLICK HERE TO SIGN UP FOR THE ENTERTAINMENT NEWSLETTER
Prince George and Princess Charlotte had a riot of a night, but backstage it was nice to hear Charlotte tell her mum Kate that she was "fine and not tired at all," meaning she wanted to stay and meet the acts.
Meanwhile, over the ocean we have brand-new, crystal-clear pictures of Meghan hiking – yes, hiking – and above all else making sure that her privacy has been invaded once again.
Now, over here in the media, the new pictures have come off as her looking rather sad and pathetic really, because in simple terms she missed the wonderful opportunity to mix and glitz at this historical event to go hiking, which even by her standards shows just how far your celebrity has fallen.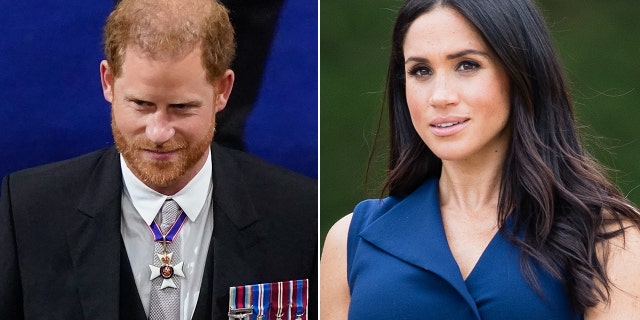 Now that the dust has settled on the royal coronation, Buckingham Palace fully expects a new onslaught of negative stories emerging from the twosome Harry and Meghan – but after such a show-stopping weekend of kings, queens and pop mega stars – who really now wants to hear that?