Illinois dust storm drivers recall fatal accident: 'You couldn't even see'
Police say deadly crashes on I-55 in Illinois during a dust storm occurred in zero visibility conditions
Drivers are speaking out following fatal crashes due to a dangerous dust storm in central Illinois late Monday morning, which led to the deaths of at least six people.
"You couldn't even see," Evan Anderson, 25, told The Associated Press. "People tried to slow down and other people didn't, and I just got plowed into. There were just so many cars and semi trucks with so much momentum behind them."
Anderson said a semi turned before striking his vehicle, which spared him from even more damage.
"The only thing you could hear after we got hit was crash after crash after crash behind us," Tom Thomas, 43, recalled.
ILLINOIS INTERSTATE CRASH INVOLVING 72 VEHICLES LEAVES SIX DEAD, MORE THAN 30 INJURED: 'HORRIFIC'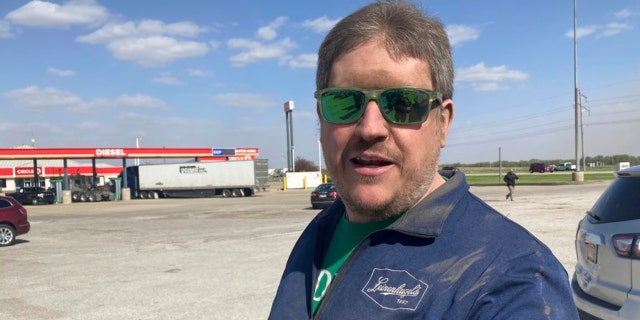 Gov. J.B. Pritzker described the scene as "horrific."
The Interstate 55 incident, which occurred at around 11 a.m., involved 40 to 60 cars and multiple tractor-trailers, two of which state police said caught fire.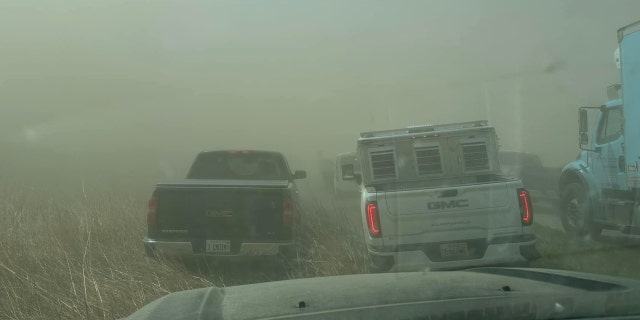 All of those who were killed were in northbound lanes, although more than 30 people on both sides of the interstate were sent to hospitals with injuries.
Those injured had minor to life-threatening injuries, with patients ranging in age from 2 to 80 years old.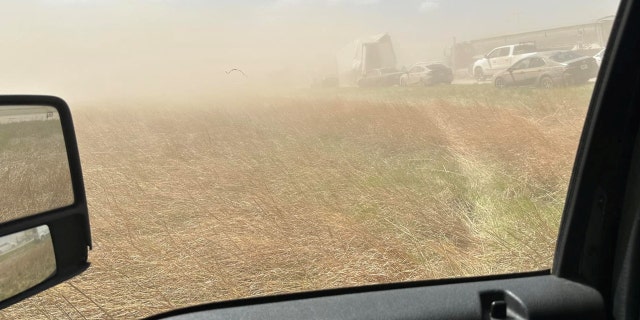 ILLINOIS DUST STORM RESPONSIBLE FOR 'MULTIPLE FATALITIES' AFTER CARS PILE UP IN WRECKAGE
Shirley Harper, an 88-year-old from Franklin, Wisconsin, was named as one of the people who perished, according to WISN 12.
Authorities set up staging areas away from the crash site.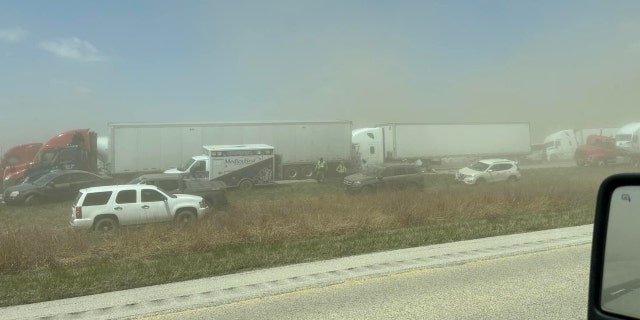 The interstate remained shut down in both directions late Monday evening.
The National Weather Service said winds at the time of the crashes were gusting between 35 and 45 mph.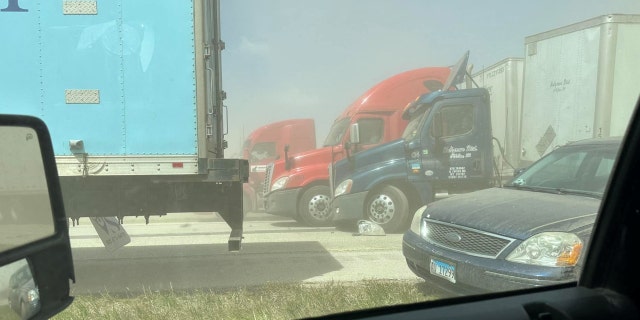 Illinois State Police Maj. Ryan Starrick said it was a "whiteout situation" that is typically seen in blizzards.
"The cause of the crashes is due to excessive winds blowing dirt from farm fields across the highway, leading to zero visibility," he said.