Idaho murders suspect Bryan Kohberger arraignment: What to expect
Arraignment comes after grand jury indictment negated his plans to fight the charges at a June hearing
MOSCOW, Idaho – Bryan Kohberger, the 28-year-old criminology buff accused of ambushing sleeping college students with a large knife in November, is expected to be arraigned Monday morning on murder and other charges.
And if he finally enters a plea, it would trigger a countdown – giving prosecutors two months to officially announce that they are seeking the death penalty in connection with the ambush slayings of Kaylee Goncalves and Madison Mogen, both 21, as well as Xana Kernodle and Ethan Chapin, 20.
"Upon entry of plea, the most morbid of all clocks starts ticking – the prosecuting attorney has 60 days to file, in writing, a notice of intent to seek the death penalty," said Edwina Elcox, a prominent Boise-based defense attorney who previously represented "cult mom" Lori Vallow.
There are several potential outcomes – although experts say surprises are always possible:
BRYAN KOHBERGER INDICTED IN IDAHO STUDENT MURDERS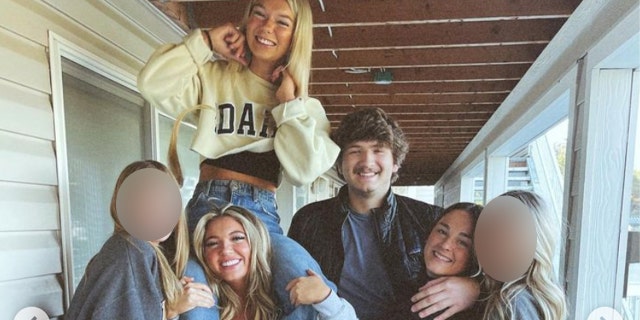 Possible scenarios in court Monday:
He'll likely plead not guilty or not enter a plea at all.
A guilty plea would be highly unlikely given Kohberger's defense team just added the high-powered Elisa Massoth, according to Elcox.
Massoth once attended the same college as the four victims, is certified to defend death penalty cases and boasts of being "one of the top criminal defense lawyers in Idaho."
One of her previous cases includes the overturning of a conviction for a man accused of attempted murder and kidnapping. The case appeared on "America's Most Wanted," and he received four consecutive life sentences plus 50 years, according to the National Registry of Exonerations.
If the entry of a plea is postponed, he would likely be due back in court in a couple of weeks.
If he does enter a plea, the 60-day countdown begins for prosecutors to formally file their intent to seek the death penalty.
Idaho recently reinstated the firing squad as an option.
Whether Kohberger enters a plea or not, another countdown will also kick off – a six-month deadline for his constitutionally protected right to a speedy trial, Elcox told Fox News Digital.
If there's a plea deal in the works, it's likely not going to be announced Monday.
The best the defense could hope for in this case would be to plead to the murder charges while avoiding the death penalty, Elcox said.
A scheduling conference and hearing on a defense motion to compel discovery are also on the calendar, although the arraignment may bump them back.
WATCH: Idaho murders suspect Bryan Kohberger stopped by WSU police weeks before slayings
"I do not think we get many surprises," said Paul Mauro, a New York-based attorney and former NYPD inspector. "If I had to guess: He pleads not guilty; we do not get a ruling on the discovery motion regarding the DNA…[and]we do get some scheduling dates."
It's been almost five months since Kohberger's Dec. 30 arrest at his parents' house in Pennsylvania's Poconos Mountains – and seven months since police allege he entered an off-campus home and stabbed four University of Idaho students inside, with two others narrowly escaping.
SLAIN IDAHO STUDENTS TO RECEIVE POSTHUMOUS HONORS AT SPRING COMMENCEMENT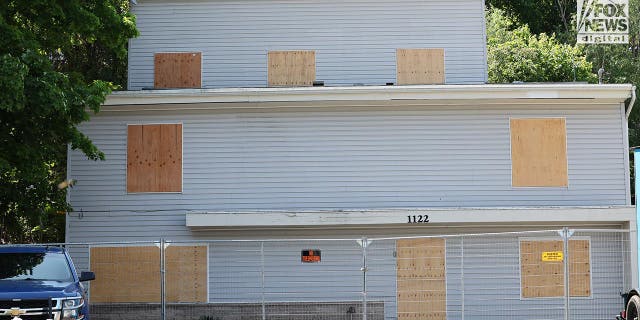 The suspected killer was a student at the nearby Washington State University, less than 10 miles away, where he was trying to get a Ph.D. in the department of criminal justice and criminology.
But on Nov. 13, around 4 a.m. on a Saturday as both schools were approaching Thanksgiving break, police allege that Kohberger crept into the King Road home with a knife, massacred the students and slipped out the back door.
IDAHO MURDERS: BRYAN KOHBERGER SEARCH WARRANTS UNSEALED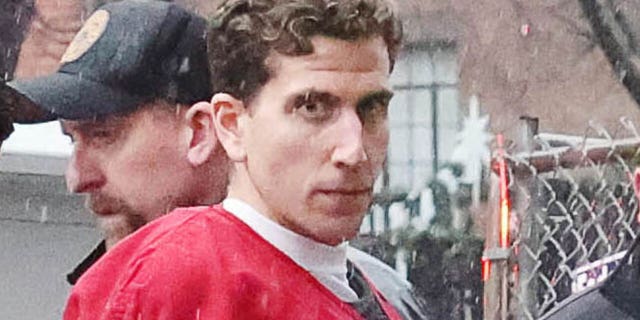 One housemate saw a masked man with "bushy eyebrows" after hearing sounds of a struggle, according to court documents, and detectives alleged that Kohberger returned to the crime scene once again hours after the murders.
IDAHO MURDERS: ETHAN CHAPIN'S PARENTS BREAK SILENCE ON LAST TIME THEY SAW SON
For months, he has sat in the Latah County Jail in Moscow, Idaho, where Magistrate Judge Megan Marshall ordered him held without bail.
After a grand jury indicted him on four charges of first-degree murder and a count of felony burglary, his plans to fight the evidence used to arrest him at a preliminary hearing scheduled for the end of June are out the window.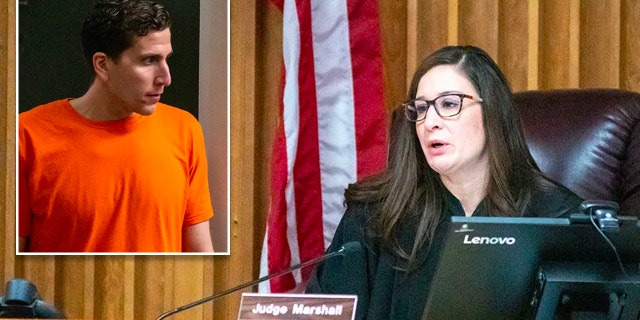 The indictment means prosecutors don't have to convince Marshall that police had sufficient probable cause to arrest Kohberger – and it spares the surviving housemates from having to face cross-examination from Kohberger's defense team in what Kootenai County Public Defender Anne Taylor expected to be a five-day preliminary hearing.
Kohberger could face the death penalty on any of the four first-degree murder charges.
There's a chance that the sides could reach a deal for Kohberger to plead guilty to the murders in exchange to be spared from death row, Elcox said.
But things could also go the other way.
"Potential surprise is that the state puts death penalty on the table, no deals," she said.