GOP takes aim at bureaucracy regulating American life: 'Democracy dies in a cubicle'
Republican bills in the House and Senate are aimed at dismantling Biden's bureaucracy
Republicans in the House and Senate are increasingly taking shots at President Biden's "administrative state," which they say is powerful enough to cripple American business through federal regulations but is shrouded from the public and congressional oversight.
Dozens of House Republicans are backing a bill that would expand the authority of Congress to approve executive branch regulations, and GOP senators have their own plans to erode the power of regulators. Even former GOP officials like Bill Barr, President Trump's attorney general, are getting involved in the fight to reduce the power of the federal bureaucracy.
The efforts are mounting as examples of what they describe as regulatory overreach pile up. This year, for example, a group of lobstermen from Maine got the attention of Congress after a rule put in place to protect an endangered whale threatened to put the entire lobster industry out of business.
Fighting back against those kinds of rules is the kind of effort winning support from government watchdogs.
GOP PLANNING BILL TO CURB 'SILENT KILLER' OF THE AMERICAN DREAM, FEDERAL REGULATIONS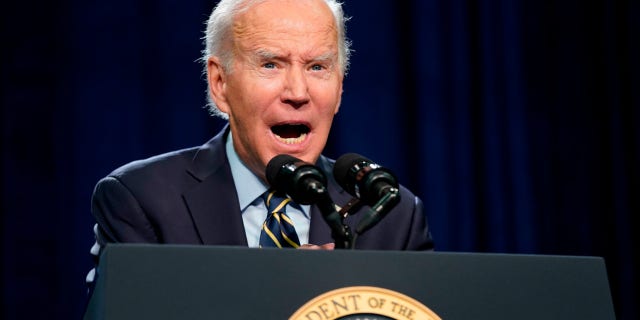 "Democracy doesn't die in darkness. Democracy dies in a cubicle," said Tarren Bragdon, president and CEO of the Foundation for Government Accountability. "Nameless, faceless bureaucrats in Washington are regulating life in America to the breaking point without ever needing to face voters."
Bragdon said one big move House Republicans could make is to pass the Regulations from the Executive In Need of Scrutiny Act, or the REINS Act, which is supported by more than 130 GOP lawmakers in the House. The bill would require Congress to approve every major rule instituted by a federal agency.
SCHMITT TARGETS FEDERAL REGULATIONS IN FIRST SENATE BILL, CALLS BIDEN 'POSTER CHILD' FOR EXCESSIVE RULES
It defines a "major rule" as any federal rule or regulation that has an annual effect on the economy of $100 million or more; leads to higher prices; has adverse effects on employment, investment and other economic factors; or hurts the ability of U.S.-based enterprises to compete with foreign-based enterprises.
Republicans aren't in charge of the Senate, but they are floating their own ideas to curb what they describe as regulatory excess. Sen. Eric Schmitt, R-Mo., this week introduced similar legislation that says for every new regulation the administration wants to introduce, it must repeal at least three.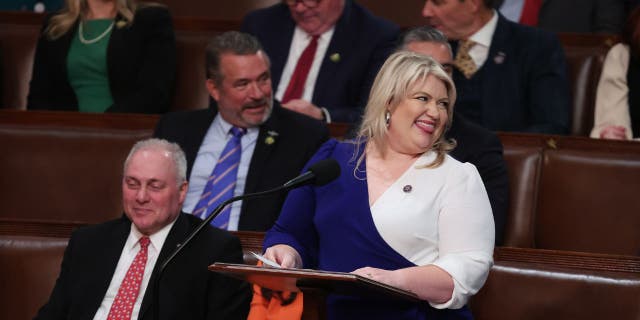 In April, former Attorney Genearl William Barr announced he would chair the advisory board of the Center for Legal Action, a new project launched by the conservative American Free Enterprise Chamber of Commerce that aims to rein in excessive federal rulemaking.
"For the last 20 years, but certainly under Biden, there's been a huge upsurge in regulation, and the burden of regulation is on American companies and on the economy," Barr said in an exclusive interview with Fox News Digital. "And there's an increasing attempt to bypass the democratic process by having all of these major rules that will have a dramatic impact on our society, having them promulgated by bureaucracies rather than go through the legislative process."
BILL BARR SET TO BATTLE BIDEN'S BUREAUCRACY THROUGH NEW LEGAL PROJECT FOCUSED ON 'EXCESSIVE REGULATION'
Barr said the goal of the center is "to beat back bureaucratic overreach and excessive regulation and to do that using every tool possible."
He said that includes trying to get Congress to "pare back on the ambitions of the bureaucrats but also, where that fails, to fight out the regulatory process in the agencies themselves and then eventually sue them in court."
In addition to these efforts, one legal case winding its way through the courts could also create momentum for regulatory reform. The Supreme Court will hear a case that could dismantle four decades of legal precedent that has largely favored regulations when those rules are challenged in court.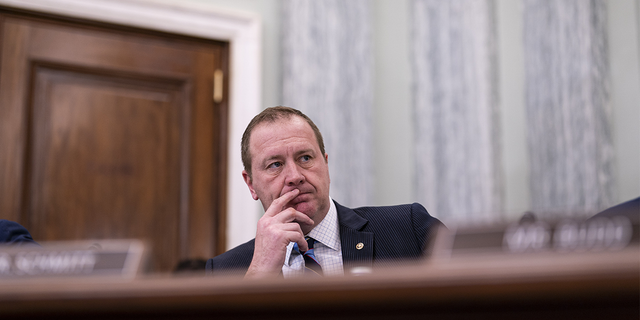 Last year, a group of New Jersey fishermen petitioned the Supreme Court to take up a lawsuit challenging regulations by the National Oceanic and Atmospheric Administration (NOAA) that require fishermen to pay up to $700 per day to fund the salary of a contractor who monitors their boats to ensure compliance.
The fishermen say that the regulation is out of bounds for a federal agency, and such a burdensome requirement should be imposed by Congress only.
Lower courts have rejected arguments that the rule goes too far by leaning on a Supreme Court precedent in Chevron U.S.A., Inc. v. Natural Resources Defense Council, Inc.
Chevron legal doctrine has been opposed by conservatives who say the federal government has grown too big and too bloated with federal regulations made by agencies that bypass congressional oversight.
"Over the years, the Chevron doctrine has been used by lower courts as a tool to give bureaucratic and unaccountable administrative agencies excessive deference in interpreting statutes," Carrie Severino, president of Judicial Crisis Network told Fox News Digital.
"The Supreme Court has an opportunity to correct one of the most consequential judicial errors in a generation," Cause of Action Institute counsel Ryan Mulvey said in a statement.
"Chevron deference has proven corrosive to the American system of checks and balances and directly contributed to an unaccountable executive branch, overbearing bureaucracy and runaway regulation," .